Top 3 unforgettable experiential activities for your groups in Québec City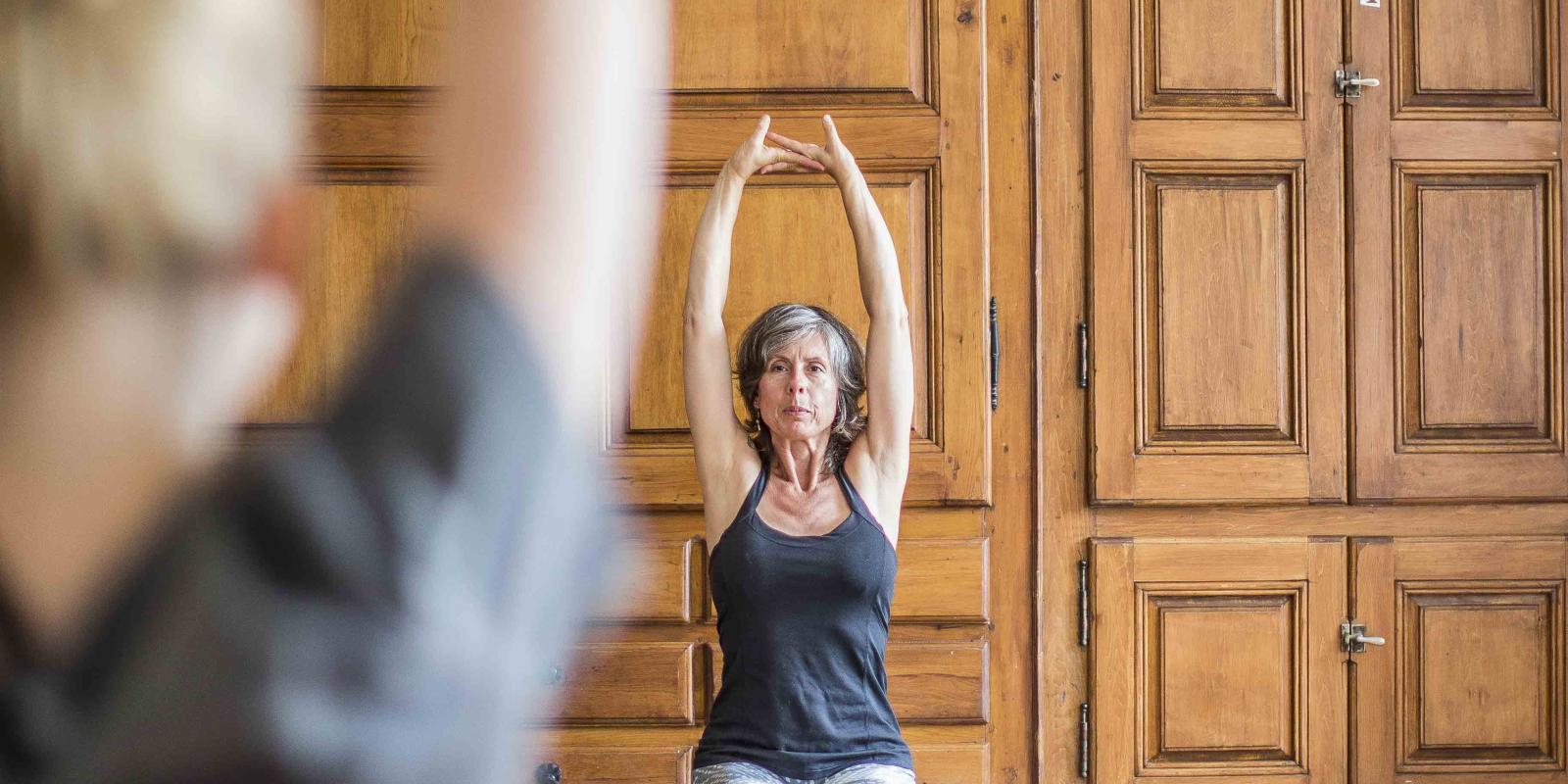 Experiential activities offer impactful experiences and moments for event attendees. An increasing number of event planners and businesses are incorporating experiential activities during conventions and business events due to their many benefits, which include delegate satisfaction, networking opportunities, and improved overall engagement.
If you are organizing a conference or business meeting in Québec City, take note of these 3 unique experiential activities that will leave your participants with lasting memories.
Québec City's roots stem in part from the Huron-Wendat First Nations. Wendake, located just on the outskirts of the city, is the name of two urban reserves that are home to many members of the community.

Onhwa' Lumina is an enchanting night walk that takes place on the reserves and immerses attendees in the history, heritage and values of the Huron-Wendat Nation. Created by Moment Factory, a world-renowned multimedia entertainment studio, along with First Nations experts, Onhwa' Lumina starts at dusk and is offered in all 4 seasons. Along a 1.2 km path, participants will be transported by the magic of light, sound and video projections. This immersive multimedia experience is a collective adventure rich in emotions, connecting the founding myth to a promising and unifying future. Under the stars, participants will be swept away by the rhythms and songs of Huron-Wendat ancestors.

Practical information for groups and events


 

Onhwa' Lumina can accommodate from 15 to 600 people and is adapted to all types of events, including incentive trips, recognition activities for your staff or partners, activities for spouses, and so much more. The night walk's path can be reserved exclusively for private events. The Onhwa' Lumina team is available to assist event planners in developing a highly memorable evening. Special rates for groups are available.

Le Monastère des Augustines

2

Monastère des Augustines

The Monastère des Augustines is just one of the many iconic spiritual venues available to tour in Québec City. Located in a restored former cloister of the Augustinian Sisters who travelled from New France to care for the sick in 1639, this off-site venue is a compelling blend of historical and contemporary influences. For nearly 400 years, the Sisters cared for the sick and needy as Québec City evolved into the cultural capital of the world it is known for today. The monastery, "#1 Travel Destination Worldwide for Physical and Mental Reboot" by National Geographic Traveller, is now a hotel, event venue and wellness center in the heart of Old Québec.

Practical information for groups and events

 

The activities for groups offered at the Monastère des Augustines are all about rejuvenation and tranquillity. These can include meditation or cardiac coherence sessions, concerts, massages, visits to the monastery's museum and conferences inspired by the Augustinian Sisters.

Ten meeting rooms are available for group activities, the largest of which can accommodate up to 100 people. A variety of layouts and furniture allow rooms to be set up according to the event planner's needs. It is even possible to include rocking chairs that belonged to the Augustinians! The restaurant service offers a variety of meals inspired by the principles of conscious eating. Whether vegetarian, fish or meat-based, the dishes offered at the monastery honour local, seasonal and organic products. For a calming experiential activity,  your event delegates will love their time at the Monastère des Augustines!

Another option for some much-needed R&R for event attendees, look no further than Strøm Nordic Spa! Located near the Québec City Convention Centre and nestled on the banks of the majestic St. Lawrence River, this spa is renowned for its contemporary architecture, which seamlessly blends in the historical surroundings and stunning riverscapes. Strøm Nordic Spa features an infinity pool, marble steam baths, outdoor hydrotherapy baths and more.

Practical information for groups and events

Strøm Nordic Spa is part of the Québec City Convention Centre's Badge Program. Event attendees can get 25% off the spa's thermal experience from Monday to Thursday. All they have to do is present their badges from the Centre. Other group packages are available. Contact vente@stromspa.com for more information.

 

There are many other experiential activities in Québec City that event planners can explore. Contact the Québec City Business Destination team for more details!