About Québec City Business Destination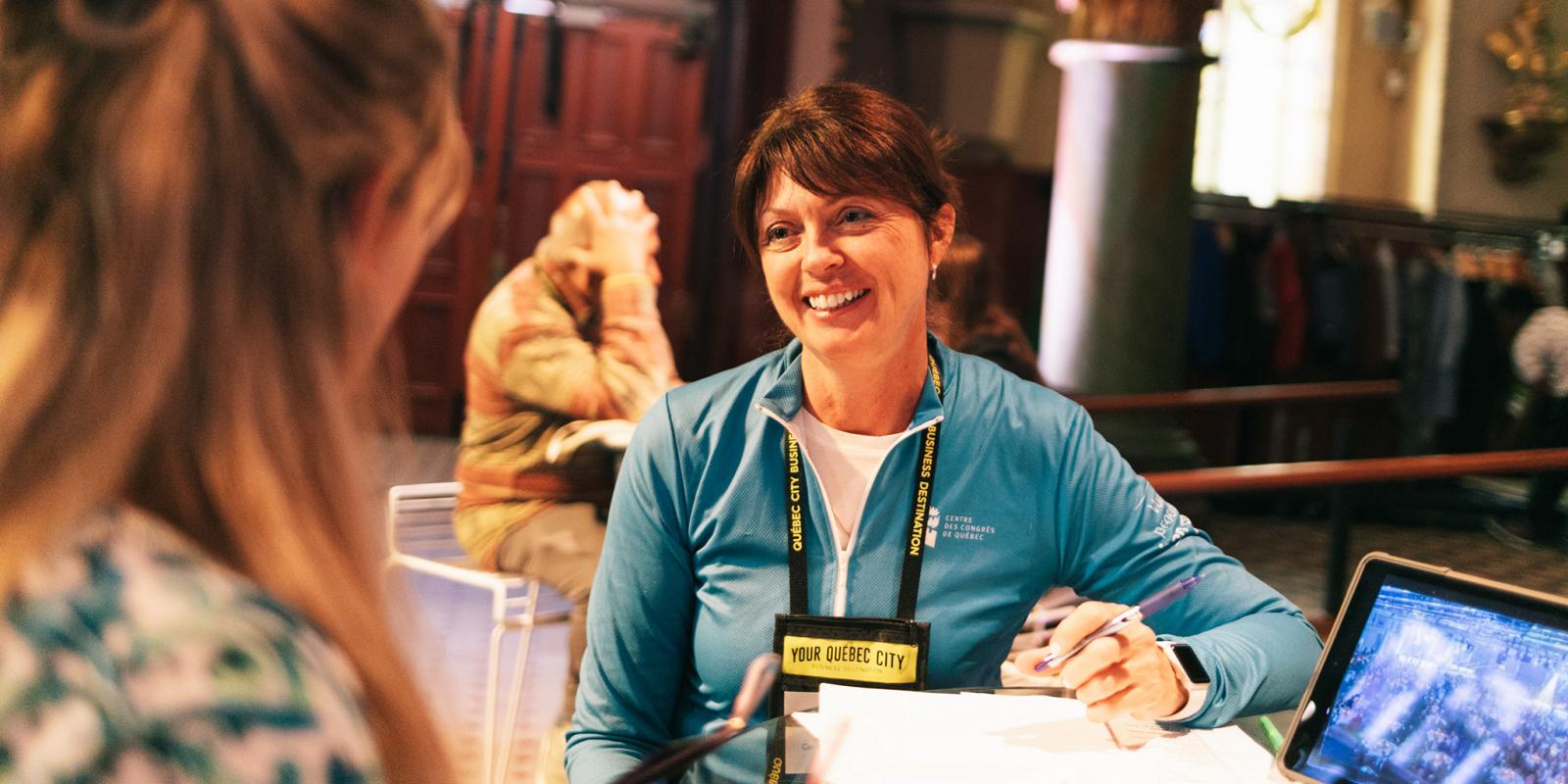 Québec City Business Destination is the official meeting and convention bureau where planners can get all the information they need to organize any type of business event in Québec City. Our team of sales representatives, experts on Québec City as a host city, will support you during each phase of the event planning process. Our hotel, retail and food and beverage partners work together so that your event can achieve outstanding success. You will have access to meeting services and promotional tools to facilitate planning your event. Québec City, a destination like no other.
History
Created on October 17, 2013, Québec City Business Destination is the result of a partnership between the Québec City Convention Centre and Destination Québec cité (formerly Québec City Tourism). The two organizations brought together their sales forces in order to attract conferences, conventions, meetings and other events to Québec City.
How it works
Québec City Business destination includes over 45 members (hotels, business tourism and event planning services) and is overseen by a strategy committee that is made up of decision-making stakeholders and presided by the Québec City Convention Centre's CEO, Mr. Pierre-Michel Bouchard.
To fulfill its mission and achieve its objectives, Québec City Business Destination carries out a strategic plan as well as a commercialization and marketing plan.
Vision
To become the leading business tourism destination in Canada
and make Québec City shine on the world stage.
Mission
To bring together the Québec City region's sales forces and target markets outside the province of Québec by consolidating market development strategies and actions in order to increase the number of business events.
The importance of business tourism in the Québec City region
Business tourism is very important for the Québec City region:  
A little over 448,000 business travellers per year (2014), with 67,000 coming from outside Canada
Nearly $130 millions in tourist dollars per year (2014)
2,475 regular, full-time jobs were attributed to Québec City's tourism section in 2014
512,887 rooms sold (data collected in 2016 among 45 hotels located in the region)
4th destination in Canada, just behind Montréal, Toronto, Vancouver (number of international conventions – ICCA 2016)