Meeting services and promotional tools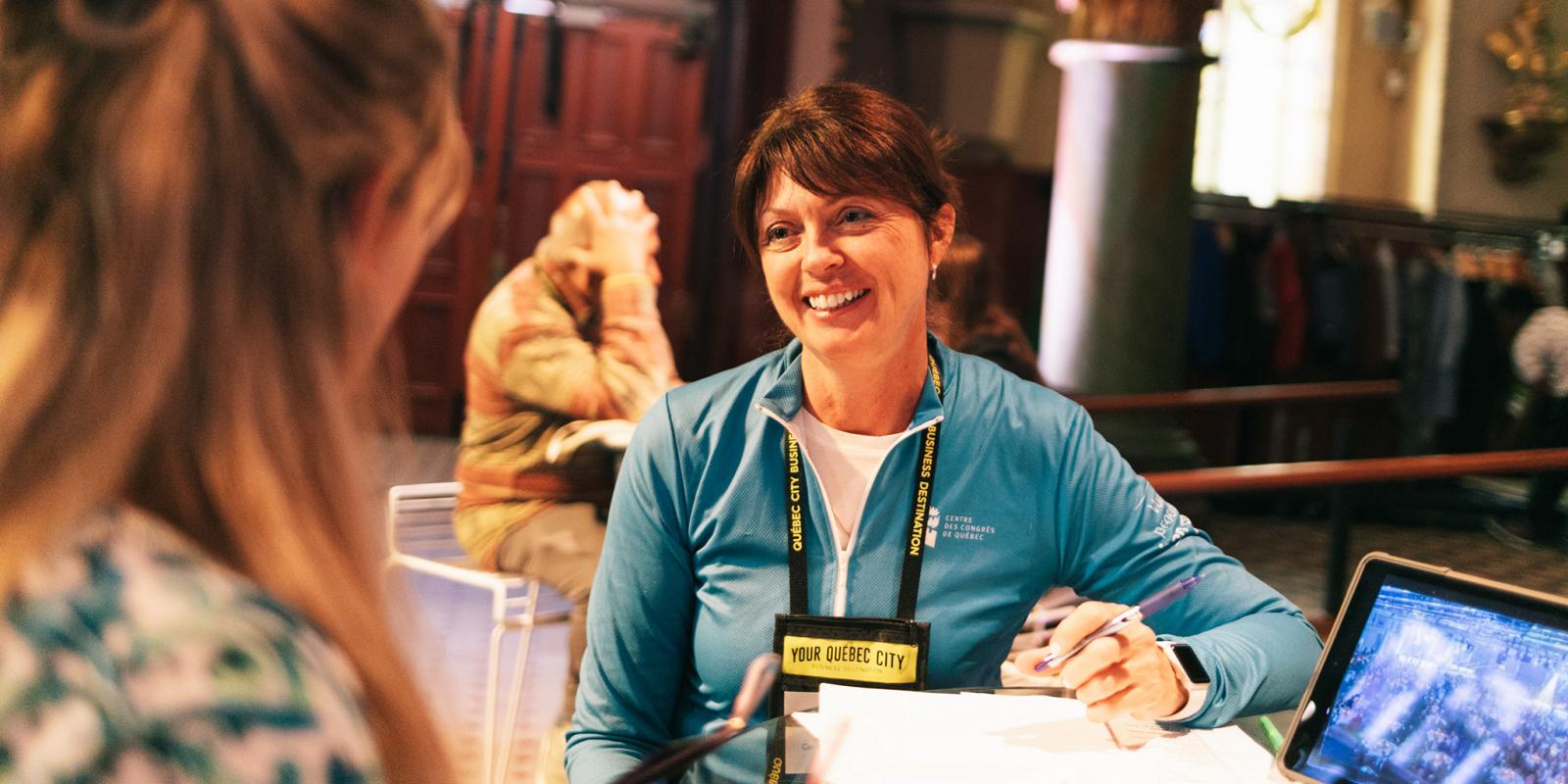 The Québec City Business Destination team and its trusted partners will assist you with your plans and use all their know-how to make your event a success.
Free, personalized consulting services
Our experienced sales representatives will guide you in organizing your conferences, events and meetings in Québec City. Call on them to learn about resources and incentive programs that could be useful to you. Our team will help you find accommodations, meeting rooms, or off-site venues or suggest ideas for excursions, activities, or themed evenings to add panache to your program and wow your guests. 
Site inspections and educational tours
A good knowledge of Québec City's attributes and attractions is essential. We can arrange a site inspection visit to help you discover the destination's key features, event sites, accommodations, and more. 
Québec City Business Destination also organizes educational tours by invitation to introduce the destination to decision-makers and professional conference organizers and convince them to choose Québec City for their future events. 
Promotional tools
To promote your event, we offer convenient promotional tools such as brochures, guides, leaflets, maps, posters, texts describing Québec City, short text templates, and a high-resolution online image bank. 
Québec City Business Destination can also help you prepare a winning bid by positioning Québec City in its best light.
Land acknowledgement
Respectful acknowledgment of First Nation protocol is gradually becoming the norm at the beginning of meetings and events in Canada. If you are holding an event in Québec City, you may use the following land acknowledgment :
We [I] would like to begin by acknowledging that the land on which we gather is the traditional territory unceded territory of the Huron-Wendat people.