Event accommodation in Québec City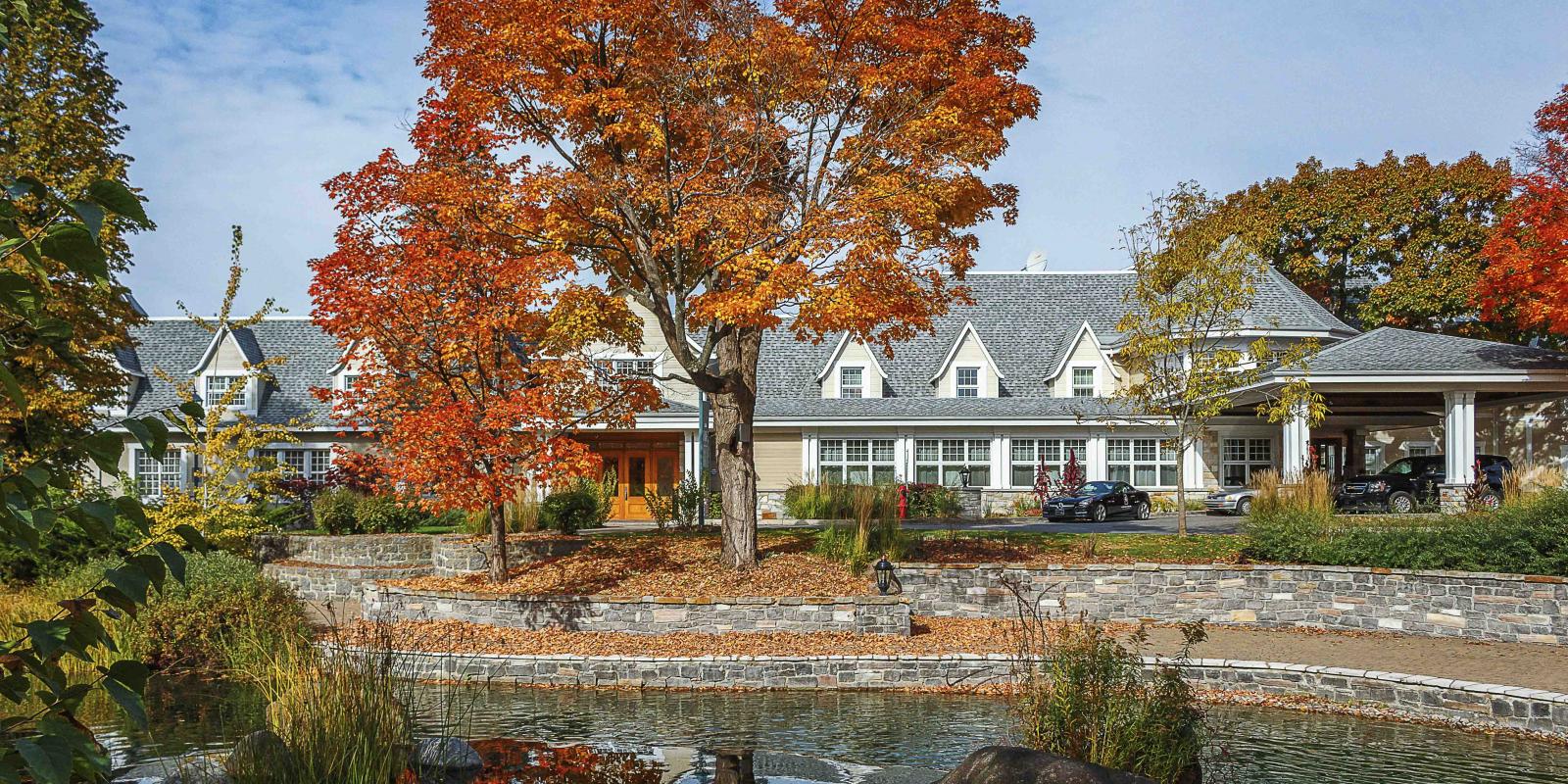 No matter what type of accommodations you are looking for in Québec City, you can find a wide array of chain and boutique hotels to give event attendees the relaxing and refreshing bedtime they need.  
With over 17,000 rooms, Québec City offers a spectrum of places to stay for event-goers. Depending on the budget you have and getaway you want event-goers to experience, the city abounds with various accommodations—chain and boutique hotels as well as resorts—that will be the perfect for conference or convention attendees.
Downtown and Old Québec
Many of Québec City's accommodations are in Old Québec, which is the heart of the city's renowned historical district with great shopping, fine dining and major tourist attractions. Old Québec is a vibrant neighbourhood that offers the lots lodging choices.
Old Québec's iconic hotel is undoubtedly the luxurious, castle-like Fairmont Le Château Frontenac—one of the most photographed hotels in the world. For event planners that prefer tried-and-true chain hotels, the Hilton Québec and the Hôtel Delta by Marriott Québec are linked via underground passageway to the Québec City Convention Centre, while the Québec City Marriott Downtown is just steps away.
What is also fun about Québec City is the range of well-established boutique hotels that offer intimate atmospheres and immerse attendees in the city's unique culture. Hôtel Manoir Victoria, with its classic decor, Auberge Saint-Antoine, a member of the prestigious Relais & Châteaux network, and Hôtel Château Laurier Québec, situated on the edge of the Plains of Abraham and the bustling Grande Allée, are prime examples.
Sainte-Foy
The neighbourhood of Sainte-Foy, which is a 10-minute drive from Old Québec and located right beside Québec City's two bridges, features several accommodations options for both business travellers and families. In addition, because of its proximity to Université Laval and various sports complexes, planners organizing conferences for scientific associations or sports events often turn to Sainte-Foy's hotels.
ALT Hôtel Québec is an ultra-modern hotel that caters to business travellers looking for refinement. Hôtel Classique and Hôtel Universel are great places for event delegates to stay with their families as they are within walking distance of several restaurants and shopping centres. Hôtel and Centre de congrès Travelodge Québec offers spacious accommodations and meeting rooms for off-site breakout sessions.
Québec City resorts
Beyond downtown Québec City, you'll find several resorts that provide many amenities for event attendees to enjoy nature and enhance their well-being after a day at a convention.
For example, Le Bonne Entente, which is in Sainte-Foy, is a sprawling hotel with a three-season pool, spa and lush gardens. Entourage sur-le-lac Resort sprawls over five acres along the shoreline of the beautiful Lac Beauport, making it a wonderful destination for outdoor sports. Envisioning delegates taking up ski lessons or trying their hand at mountain biking? Château Mont Sainte-Anne is nestled at the foot of Mount Sainte-Anne and is the epitome of tranquility.
Other Québec City accommodation
Québec City's accommodations are very affordable and can meet any event budget. For an exceptionally wallet-friendly stay Auberge Internationale de Québec, located just inside the fortifications of Old Québec, is a hostel for people of any ages and offers private rooms for busy travellers.
If your organizing an event in conjunction with a research team from the Université Laval, the university has short-term accommodations with numerous amenities in its residences, including standard rooms and studios. Similarly, the Université du Québec's well-equipped residences in Québec City's Saint-Roch neighbourhood are ideal for attendees working with Québec's National Institute of Scientific Research, National School of Public Administration, and other associations.
Finding the right accommodations for a conference or convention in Québec City is easy! The city is known for its welcoming hospitality. Each hotel has its very own cachet and many amenities for event attendees. Many of Québec City's accommodations also house—or are in walking distance of—popular restaurants for maximum convenience. No matter where delegates stay, they are sure to enjoy a fantastic five-star experience!