Unique off-site venues in Québec City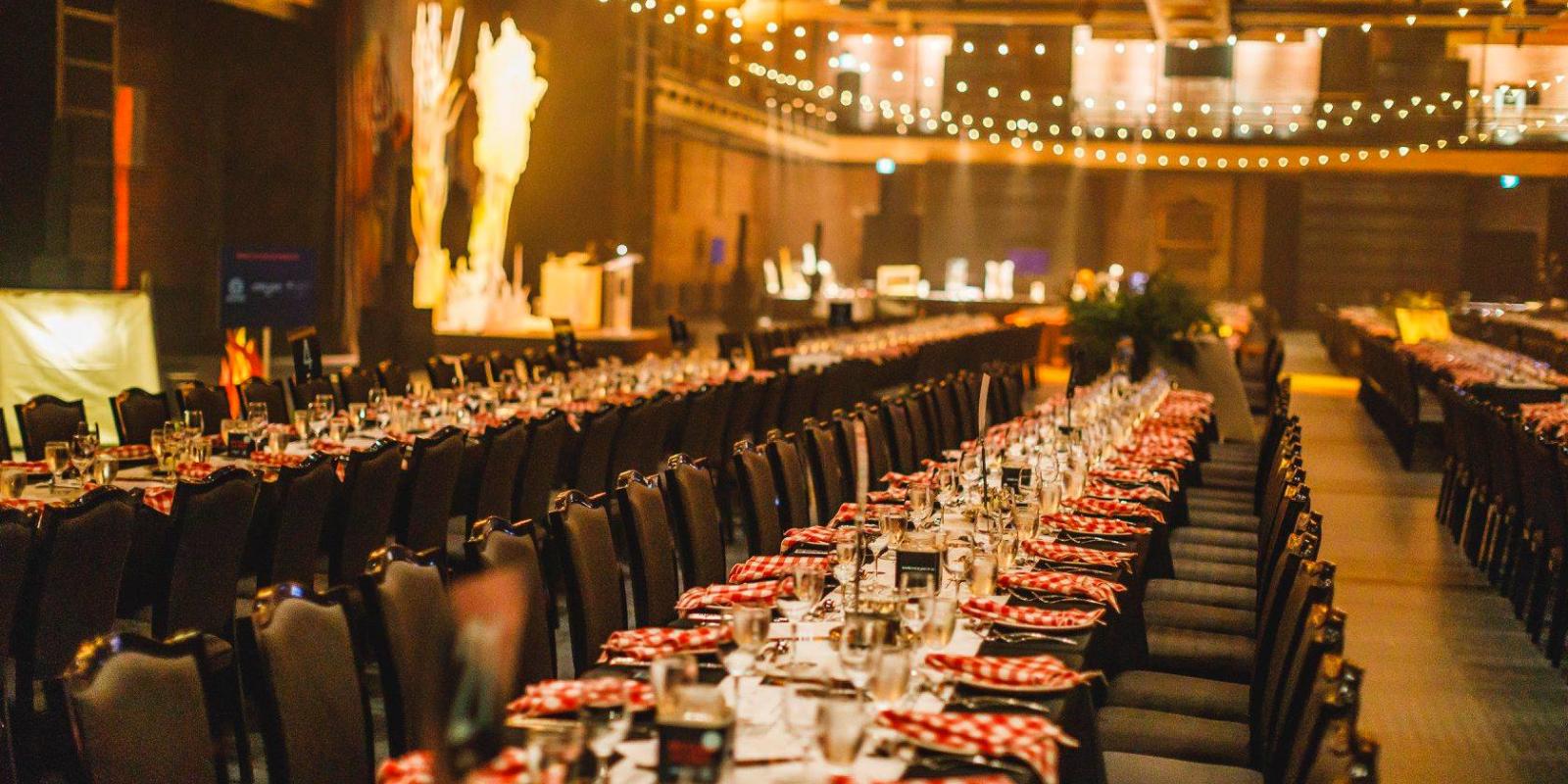 Le Manège militaire Voltigeurs de Québec
Québec City has a variety of unique off-site venues that reflect the city's diverse culture and history. In fact, while organizing a meeting or convention in Québec City, you'll soon notice that some of the city's venues for off-site receptions or activities are so unique that they are the perfect backdrop to create truly transformational experiences for attendees.
Another bonus point: many of Québec City's off-site venues are located within walking distance of the Québec City Convention Centre and most accommodations in Old Québec. Others are just a 20-minute drive from downtown. You can't get easier than that!
Here are some of the finest off-site venues in Québec City that will create lasting memories for event attendees. Prepare to wow them!
Historical venues
As a UNESCO World Heritage Site and a city with over 400 years of French, English and First Nations influences, Québec City's historical legacy in North America is second to none. Old Québec, in particular, features many off-site venues that are a testament of the city's rich past. Event planner can organize breakout sessions and receptions in former military barracks and college halls, iconic government buildings, and even archaeological sites.
For example, Restaurant Le Parlementaire welcomes guests in a venue that is steeped in Québec's political history; it is one of the few places in the world where citizens and visitors can attend events in a parliament building.  The Voltigeurs de Québec Armoury, the only military building in Canada to be recognized as a National Historic Site, gives event attendees a peak into the city's bygone eras. The Séminaire de Québec's spectacular Graduation Hall lets planners hold distinguished receptions in patrimonial grandeur.
Hôtel-Musée Premières Nations
Spiritual venues
Québec City has many authentic spiritual venues that take attendees back to another time and place. Several churches, basilica-cathedrals and shrines actually open their doors and transform themselves into captivating off-site venues. Their stunning architecture, art and relics immerse event delegates in Québec's religious past and Canada's colonial history.
Le Monastère des Augustines is a renovated former Augustinian monastery that offers services and dining options centred around health and well-being. Hôtel-Musée Premières Nations introduces event delegates into the inspiring culture of the Huron-Wendat Nation. The chapel at the Musée de l'Amérique francophone, located in the Musée de la civilisation, is a distinctive venue with mystical atmosphere. It is currently undergoing a major renovation and will reopen in 2024.
One important aspect to keep in mind: Québec City's spiritual venues are not so much about spirituality itself than the city's distinctive culture. People from all faiths or secular beliefs are welcome!
Museums
Québec City's internationally acclaimed artistic talent are reflections of the population's emotional ties to its history, the land and each other. Exploring Québec's classic, modern, contemporary and First Nations art is like a window to the city's soul. That is why many event planners hold off-site activities at one of Québec City's myriad of museums to explore its cultural cachet.
Museum representatives work with organizers so that attendees can tour the museum with a docent before a main event. Other planners organize seminars or meetings, followed by a cocktail party. Whatever program you have in mind, an event at a museum will sweep delegates away—and go down in history books as being, quite simply, unforgettable.
Three fantastic museums to hold an event in Québec City include the Musée national des beaux-arts du Québec, Musée de la civilisation and Hôtel-Musée Premières Nations.
Unconventional venues
For event planners looking to go off the beaten path—really off the beaten path—Québec City has a host of other unconventional venues.
You can get your delegates moving by holding a meeting on a river cruise with Croisières AML and enjoying breathtaking views of the Saint Lawrence River. Alternatively, explore Québec's city's countryside and the Charlevoix region with a business meeting aboard the Charlevoix Rail Transit. Definitely fun options to get people's creative juices flowing!
Many of Québec City's venues also work with quality PCOs and DMCs to provide organizers turnkey event services, which simplifies the entire process and offers peace of mind. These services especially give event planners peace of mind due to the inherent nature of unique venues.
Visit our off-site venues