DMCs' favourite things to do with event attendees in Québec City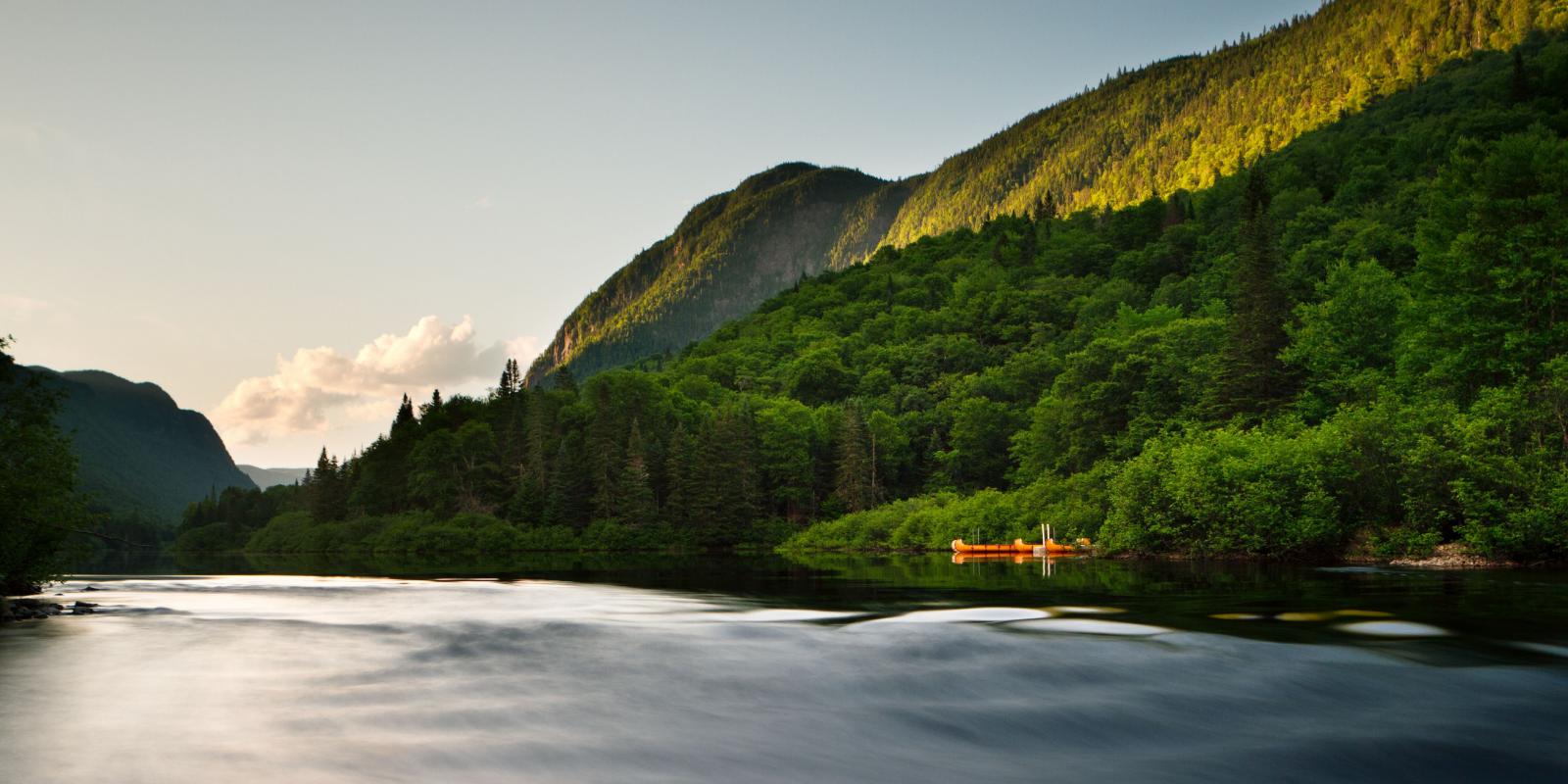 Wondering how to best delight event attendees with some off-hours activities and experiences and quintessential Québecois fun?
Québec City abounds with options for event planners. Whether your delegates are history buffs, crave cultural experiences, or thrive in the great outdoors, Québec City is sure to please everybody.
We asked two local Québec City DMCs their favourites to stoke event attendees' amazement with the city that is renowned for being the cradle of French civilization in North America, a foodie's haven and a cultural capital of the world.
Explore Québec City with a river cruise
Québec City can thank the St. Lawrence River for making it into the cosmopolitan centre—with European charm—that it is today. The St. Lawrence River is how the city was first discovered by Jacques Cartier over 400 years ago. It is this river, steeped in history, that shaped Québec City over the eras.
"And that is exactly why a trip to Québec City should include a river cruise," said Nicky de Champlain, Director of Sales at JPdL Québec, a DMC located in Québec City. "A cruise on the St. Lawrence River gives attendees a whole new perspective of the city. The views are absolutely spectacular and you can learn a lot about Québec City's heritage."
Stroll through Old Québec
Jeff Frenette Photography
As a UNESCO World Heritage Site, Québec City is a living history lesson of French and British exploration to the New World as well as a window into First Nations culture.
"Old Québec is a fascinating place to explore on foot," explained Stéfane Ratté, General Manager at Inscript, a Québec City DMC. "The stunning architecture, the cobblestone streets, the boutiques, the cafés, the riverscapes, the authentic tourist attractions…all of these things come together as you stroll inside the fortifications of Québec. Knowledgeable and friendly guides allow event delegates to learn about Québec's evolution since its foundation and the city's cultural fabric that has emerged over time. The stories the guides tell are simply fascinating."
Hit the flavour trail on Île d'Orléans

Québec City locals love their food. We mean really love their food. The culinary scene mixes time-honoured traditions, local ingredients, and the latest food trends—much to the joy of attendees' taste buds, whether they are budding foodies or seasoned epicureans.
"Event attendees will absolutely rave about their half- or full-day food tour on Île d'Orléans, a bucolic island just minutes from downtown Québec City. They will meet local producers and artisans, try delicious food samples, and shop for one-of-a-kind gifts," Ms. de Champlain said. Tours can bring delegates through pretty centuries-old villages that are peppered with sprawling farms, churches and heritage homes. "It is an idyllic way to discover authentic 18th century rural Québec."   
Get an adrenaline rush while white water rafting
For nature enthusiasts, Québec City brims with adrenaline rushes. The mountains and rivers of Québec's countryside is only a quick, 20-minute drive from the city centre. Whether attendees enjoy hiking, ziplining, water sports, via ferrata circuits or any other outdoor sport, Québec City is indeed a playground that is not to be missed.
Mr. Ratté highly recommends that delegates try their hand at white-water rafting. Several outfitters offer white-water rafting expeditions for beginners as well as experienced rafters. "No matter what run they do or what section of the Jacques Cartier River they tackle, attendees will be thrilled at exploring kilometres upon kilometres of Québec City's backcountry—on a river and through the waves!"
These are just some of the entertaining and unique experiences that can be tailored to conference and convention attendees. Want even more inspiration? Check out the top 10 things to do in Québec City!
Experiences in Québec City
Discover more experiences to live with your attendees.