History and culture for events in Québec City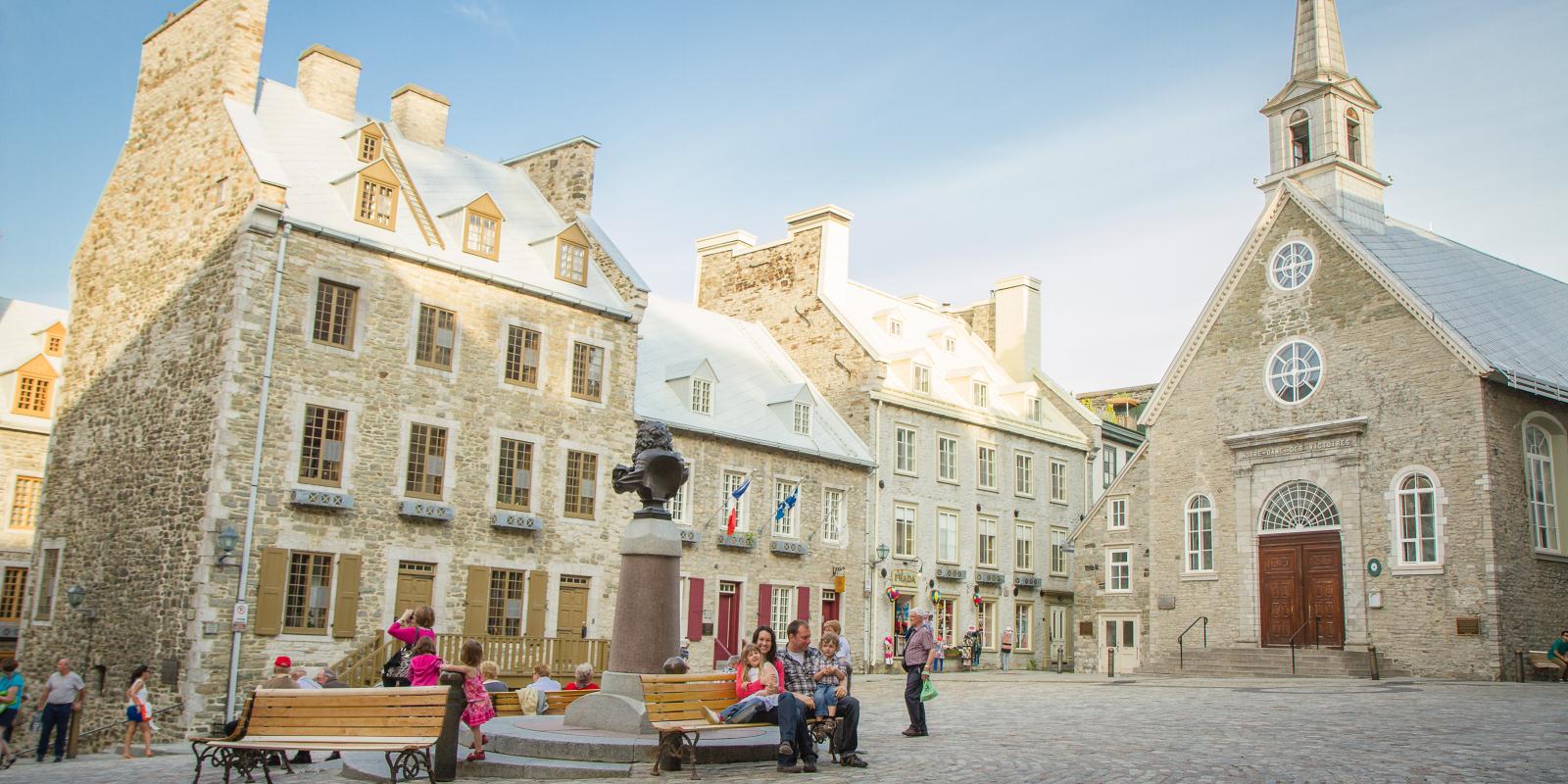 Imagine organizing an event in a city that is steeped in 400 years of history. Envision attendees being immersed in a culture that blends French, English and First Nations charm. Picture delegates exploring the cradle of French Civilization in North America, a UNESCO World Heritage Site, and the only fortified city north of Mexico.
Dream about your next meeting or convention in Québec City!
Before kickstarting your event planning, would you like to know more about the history and traditions of Québec? Have questions regarding Québec City's culture and why it's so unique from the rest of Canada? As an event organizer, knowing a little bit about Québec City's history and culture will go a long way to selling the destination to your stakeholders. Let's begin!
What is Québec City's history?
While Québec City was officially founded in 1608 as a permanent trading post and known as the oldest European settlements in North America, the history of the city actually dates back thousands of years with its first inhabitants being the First Nations in the area. In the 16th century, Jacques Cartier, a famous French explorer was the first European to arrive on the continent in what is now Québec City. He claimed the new-found territory for France.
Throughout its 400-year history, Québec City was significantly marked by French and British rule as well as First Nations heritage. The traces of the city's multi-dimensional past permeate the city even today. As event attendees stroll through Old Québec, they will be amazed at the wealth of buildings that feature different European architectural styles, stunning historic sites and impressive landmarks—all within walking distance of each other and located just minutes away from the Québec City Convention Centre, hotels, restaurants and boutiques. While the city's heritage is instantly felt, attendees are so riveted that they often tend to book extra time after an event to explore the magic even more!
What is Québec City's culture?
As the capital city of the Province of Québec, Québec City is one of Canada's predominantly French-speaking cities and prides itself on its distinctive culture. Indeed, French culture pervades the city in so many ways. Attendees will be immediately swept up with citizens' joie de vivre and their friendly welcome to visitors (and yes, most oftentimes in English!). What's more: the hospitality and help offered by local event partners and suppliers is renowned in the event world.
Planners will also be amazed at the sheer number of choices for off-site venues, dining options, attractions and entertainment that celebrate French culture. There are literally no hum-drum choices to wow attendees in Québec City!
For example, why not host a cocktail reception in a museum, such as the Musée national des beaux-arts du Québec for delegates to appreciate the city's rich art and creativity that spans generations? Plan for an awards ceremony at Restaurant Le Parlementaire, an opulent restaurant located right in Québec City's Parliament Building. Put together a team-building session, seasoned with the Huron-Wendat First Nations' deep respect for history and nature its and connections to others at the Hôtel-Musée Premières Nations. Add an after-hours wellness component to your event programming with a half-day wellness retreat with the Le Monastère des Augustines, a former monastery that has preserved the Augustinian Sisters' time-honoured and holistic approach to health and well-being.
Activities to Explore
Québec City's history and culture set a picturesque and captivating stage for any meeting,  convention or event. It's an easy sell to event stakeholders, delegates and sponsors. Like no other host city in Canada, Québec City will make your event go down in history!