Discover the rich traditions of the Huron-Wendat First Nations with Onhwa' Lumina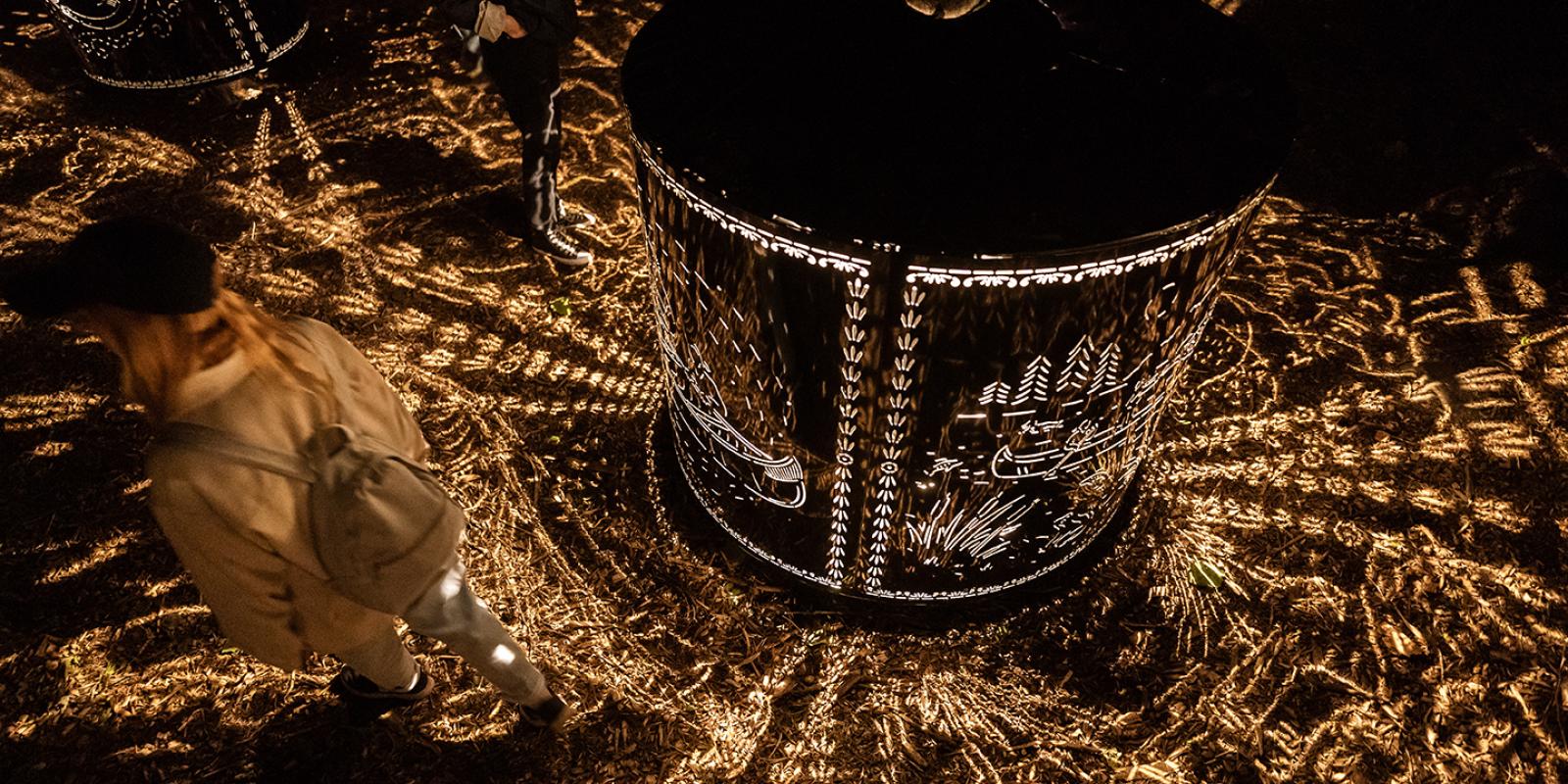 If you are holding a business event, a convention, or an incentive trip in Québec City, a visit to Wendake is a must. You and your event attendees will be able to discover the brand-new, awe-inspiring Onhwa' Lumina experience.
This creation by Moment Factory is an immersive journey developed jointly with the Huron-Wendat Nation Council and the Wendake Tourism Office. It highlights, in sound and images, the culture and values of the great Huron-Wendat First Nation. This tour is the fifth of its kind to be developed in the province by the renowned multimedia studio (and the first in Québec City!)
Through this activity, your attendees will be immersed in a story that pays tribute to the Huron-Wendat people, the first to inhabit the region and whose traditions have strongly influenced the culture of Québec City.
During a 1.2 km enchanting night route in the forest, you will come up close and personal with the origins of the creation myth through a series of lively projections and ancestral rhythms. After an intense day of conventions or indoor meetings, your group will appreciate this unique group activity, allowing them to reconnect with nature and learn more about the customs of Wendake's ancestors.
In the Huron-Wendat language, Onhwa' means now.

The Onhwa' Lumina multimedia experience takes place nine months out of the year, from June to October and December to April. If your schedule permits, arrive earlier in the day and explore the other must-see attractions of Wendake with your group, such as the Hôtel-Musée Premières Nations and its restaurant La Traite, or take a guided tour of the traditional Huron site Onhoüa Chetek8e. Only 20 minutes from downtown Québec City, Wendake offers an unforgettable blend of tradition and modernity—regardless of the season!
Onhwa' enter into the heart of Huron-Wendat culture and add a touch of First Nations' heritage to your business event! Your attendees will leave with memories that are synonymous with authenticity and learning!
Experiences in Québec City