The top 4 spiritual venues in Québec City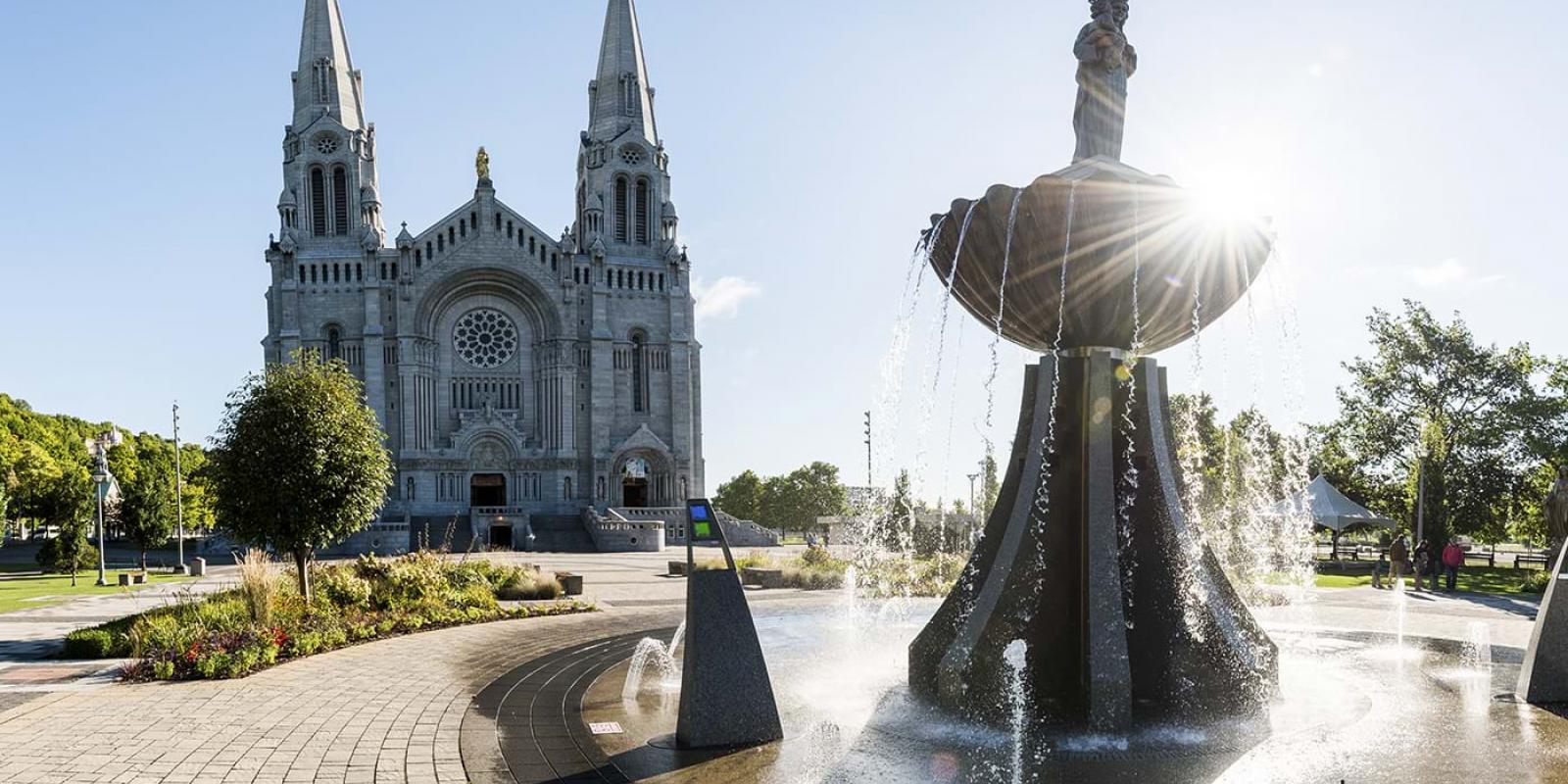 Have you ever considered a spiritual venue for your off-site? Your delegates do not have to be deeply spiritual to enjoy an activity in a spiritual venue. What's more, people of all faiths can become engrossed in the rich heritage that a spiritual venue can feature; after all, a chapel, church, basilica or monastery can provide a captivating look into your host city's history and culture.
Québec City is abound with unique and eclectic venues you can choose from for your upcoming event. We decided to dig even deeper to present some other, amazing event spaces that are sure to impress your attendees.
We've put together Québec City's top spiritual venues so that you can take a break from the standard—and offer your attendees the extraordinary!
Le Monastère des Augustines

As a tribute to the Augustinian Sisters that travelled to New France to care for the sick in 1639, Le Monastère des Augustines, a former monastery for the Sisters, recently underwent a staggering 42-million-dollar restoration.
Today, the monastery features a hotel with 65 rooms and 10 meeting rooms that can accommodate up to 150 people. It also provides a wide array of restaurant and banquet services, featuring organic food, and corporate group activities that are focused on wellness.
Thanks to its commitment to sustainability, health and social responsibility, Le Monastère des Augustines has won several awards, including the "#1 Travel Destination Worldwide for Physical and Mental Reboot" by National Geographic Traveller. 
Chapel du Musée de l'Amérique francophone
Chapelle du Musée de l'Amérique francophone
The Chapel du Musée de l'Amérique francophone is an awe-inspiring venue for prestigious events welcoming up to 250 people. As a part of the Musée de la civilisation, nestled in the heart of Québec City, the chapel is located in the heart of Old Québec; its precious relics pay tribute to Québec's religious past and Canada's colonial history.
Since 1992, the chapel has been deconsecrated and can be configured for a variety of off-sites, including cocktail, dinners, galas, conferences and banquets.  While the chapel offers a luxurious, spiritual backdrop—with majestic pillars, Catholic church art and sculptures, and stained glass windows, it nevertheless offers event planners sophisticated, modern-day furniture, lighting and audio-visual services. 
Notre-Dame de Québec Basilica-Cathedral and the Shrine of Sainte-Anne-de-Beaupré
Another not-so-hidden spiritual treasure located in Old Québec, Notre-Dame de Québec Basilica-Cathedral, is the first cathedral on the new continent and of Québec City, the cradle of French civilisation in North America. It was also the first spiritual institution to be authorized to build a Holy Door outside of Europe.
The Basilica-Cathedral offers personalized off-site tours for event planners looking for a memorable peek into Québec City's past for time-strapped delegates. However, if you are organizing a half-day activity, why not add the Shrine of Sainte-Anne-de-Beaupré to your event program? Situated just 20 minutes outside of the downtown core, the shrine's extraordinary paintings, mosaics, and stone and wooden sculptures bear witness to 350 years of Québec's history. It offers great tours, restaurant services and a stunning reception hall for banquets or group dinners. 
Espace St-Grégoire
Espace St-Grégoire is the culmination of a major renovation project of the Église Sainte-Grégoire de Montmorency, once considered one of the most beautiful churches in Québec City.
Today, Espace St-Grégoire is a multifunctional event space for cocktail receptions, banquets and even theatre-inspired conferences for between 80 and 620 people. It also offers contemporary catering and audio-visual services as well as a roster of entertainment options for a truly exceptional evening or off-site activity.
While many event planners tend to opt for more secular locations, it's important to remember that spiritual venues are not so much about the spirituality itself than the host city's distinctive and long-standing culture. With a creative mindset, you can design your next off-site activity that melds the past and the present so that people of all faiths and ages can rave about it long after your event has passed.