Top Québec City neighbourhoods for event attendees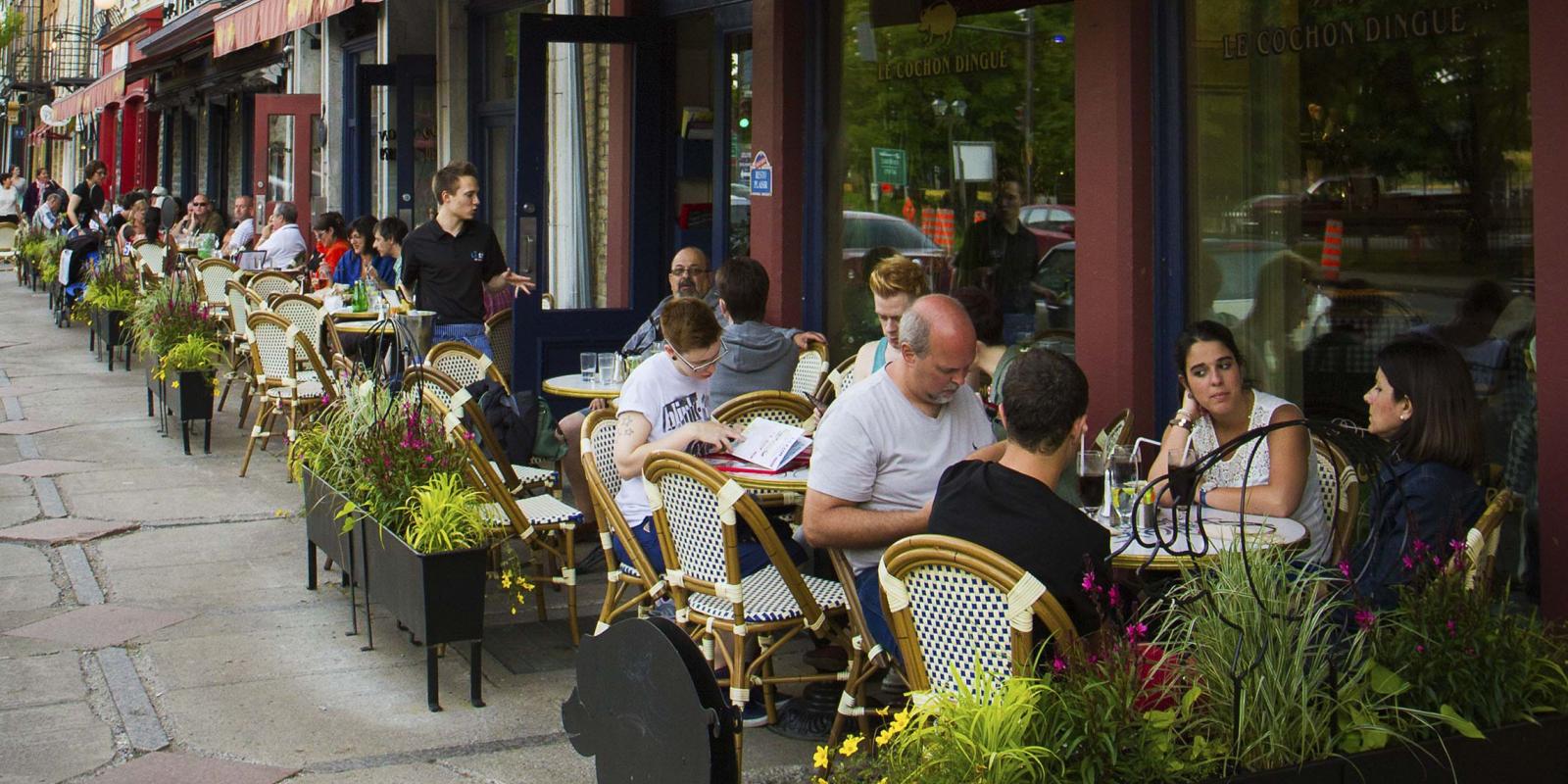 Organizing a conference or convention in Québec City means offering event attendees an amazing immersion in French Canadian culture.
And while French is the main language spoken in the city, event planners and attendees alike will be charmed by how welcoming Québec City and its citizens are. As convention-goers explore Québec City during event after hours, they will be embraced by the je-ne-sais-quoi and friendly atmosphere of each neighbourhood. We've put together a list of some of the most popular areas in the city as well as the vibe and key attractions you're likely to enjoy.
1

Old Québec and Saint-Jean-Baptiste

Situated just a five-minute walk from the Québec City Convention Centre, Old Québec and Saint-Jean Baptiste feature the old-world charm and architectural masterpieces that the city is renowned for. As a UNESCO World Heritage Site and the only fortified city north of Mexico, Old Québec brims with history and heritage—and a treasure trove of monuments, art galleries and museums that pay tribute to the city's 400-year history.

Event attendees will be captivated by Saint-Jean-Baptiste's European lifestyle as well as the myriad of shops, cafés and bistros. This festive and bohemian neighbourhood, just steps from Old Québec, is ideal for event attendees looking to hob nob with fun-loving locals.

St-Roch and Limoilou are effervescent and newly revitalized neighbourhoods adjacent to one another. Located in Québec City's Lower Town, they offer a more hipsteresque, contemporary experience.

St-Roch is home to many high-tech and video game companies as well as unique boutiques and trend-setting restaurants. Limoilou, with its lush, tree-lined streets is also a foodie's paradise with dining options that simply ooze cool. St-Roch and Limoilou even won the heart of the New York Times.

Only a 20-minute drive from downtown Québec City, Lac-Beauport is the city's latest resort destination. The reason? It has a gorgeous lake and is very popular with locals and visitors alike for its rolling hills for skiing, hiking and cycling.

Entourage sur-le-Lac Hotel is a one-of-a-kind concept that melds business with pleasure and wellness. As a four-star hotel located on a sprawling 5-acre piece of land and on the banks of the Lac Beauport, it is the perfect spot for event planners to organize an off-site event for team building or an adrenaline rush.

4

Beaupré, Île d'Orléans and Mont-Saint-Anne

Uncover one of Québec City's more rural areas with an off-site trip to Beaupré, Île d'Orléans and Mont-Saint-Anne. These neighbourhoods offer bucolic landscapes and the opportunity to get up close and personal with local growers and producers; gastronomic delights await event participants along the pleasant stops along the way to Mont-Saint-Anne.

Once at Mont-Saint-Anne, depending on the season, attendees can take part in a wide variety of sports and enjoy Québec City's beautiful countryside.

5

Sainte-Foy and Lebourgneuf

Do you love to shop? We mean: really love to shop? Then make sure you organize some time outside your conference or convention to discover the major shopping centres in Sainte-Foy and Lebourgneuf, including Laurier Québec, Place Ste-Foy, Place de la Cité and Galeries de la Capitale.

Deemed Québec City's corporate cores, Sainte-Foy and Lebourgneuf nevertheless offer great sports facilities, including Université Laval's sports complex, the PEPS, as well as an expansive inter-connecting network of bike paths and urban parks. Why not cap off a day of shopping with some heart-pumping fun?

There are many other Québec City neighbourhoods that should also be on planners' radars—so much so that attendees will likely want to stay a few extra days before or after the event!