Québec City like no other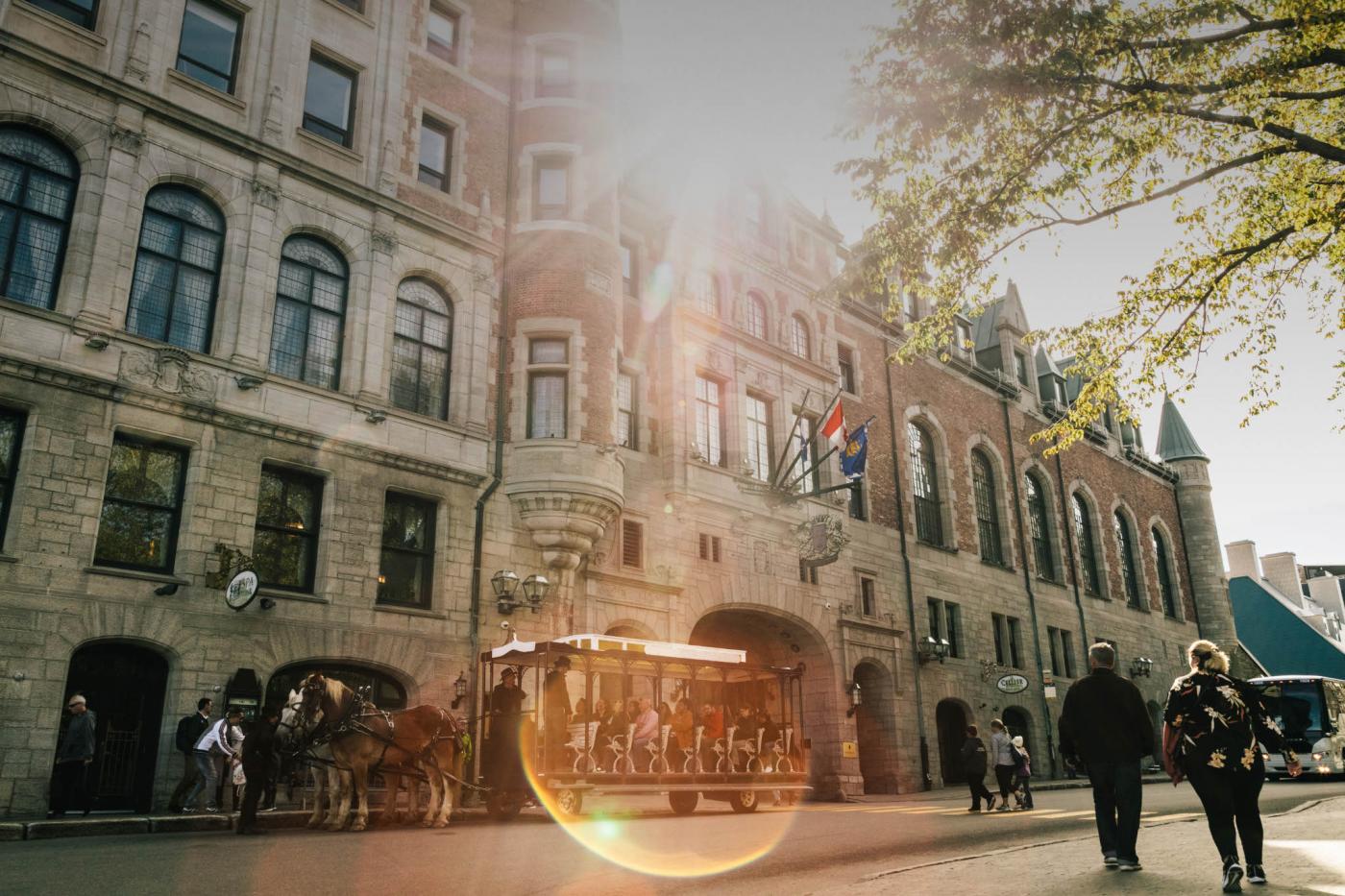 A Canadian destination like no other
Imagine, you're sitting in a plenary room, listening to an expert researcher presenting his latest findings. The session is over and you rush to the riverbank to watch athletes paddle through the ice, jumping in and out of their canoe to reach the finish line. As a backdrop, a majestic building proudly sits atop a cape, while the crowd below cheers enthusiastically.
A few hours later, you're enjoying an evening in an historical venue, surrounded by your fellow event participants. You're eating a delightful meal, full of sumptuous flavours, a truly inspired affair. Your jaw drops when you see the violinist perform skyjacked and upside down right above your head.
This memorable event is unlike any other you have ever experienced, in a city like no other in North America. Québec City is unique in its history, but also in its joie de vivre. Québec City is like no other.
Discover unique Québec City stories
Foodie like no other

From sensual flavours to earthy comfort foods, Québec City's culinary scene is sure to leave a lasting memory, in and out of the conference room.

Read

Vibrant like no other

Québec City's vibrant venues and event entertainment are a feast for the senses, sure to leave a lasting impression on event attendees.

Read
Bright like no other

Like no other destination, Québec City's bright research and business communities propels the Canadian city at the forefront of innovative industries.

Read

Spectacular like no other

Like no other destination in Canada, Québec City has the perfect backdrop and versatility to host sports events.

Read