The 10 most instagrammable places in Québec City for event attendees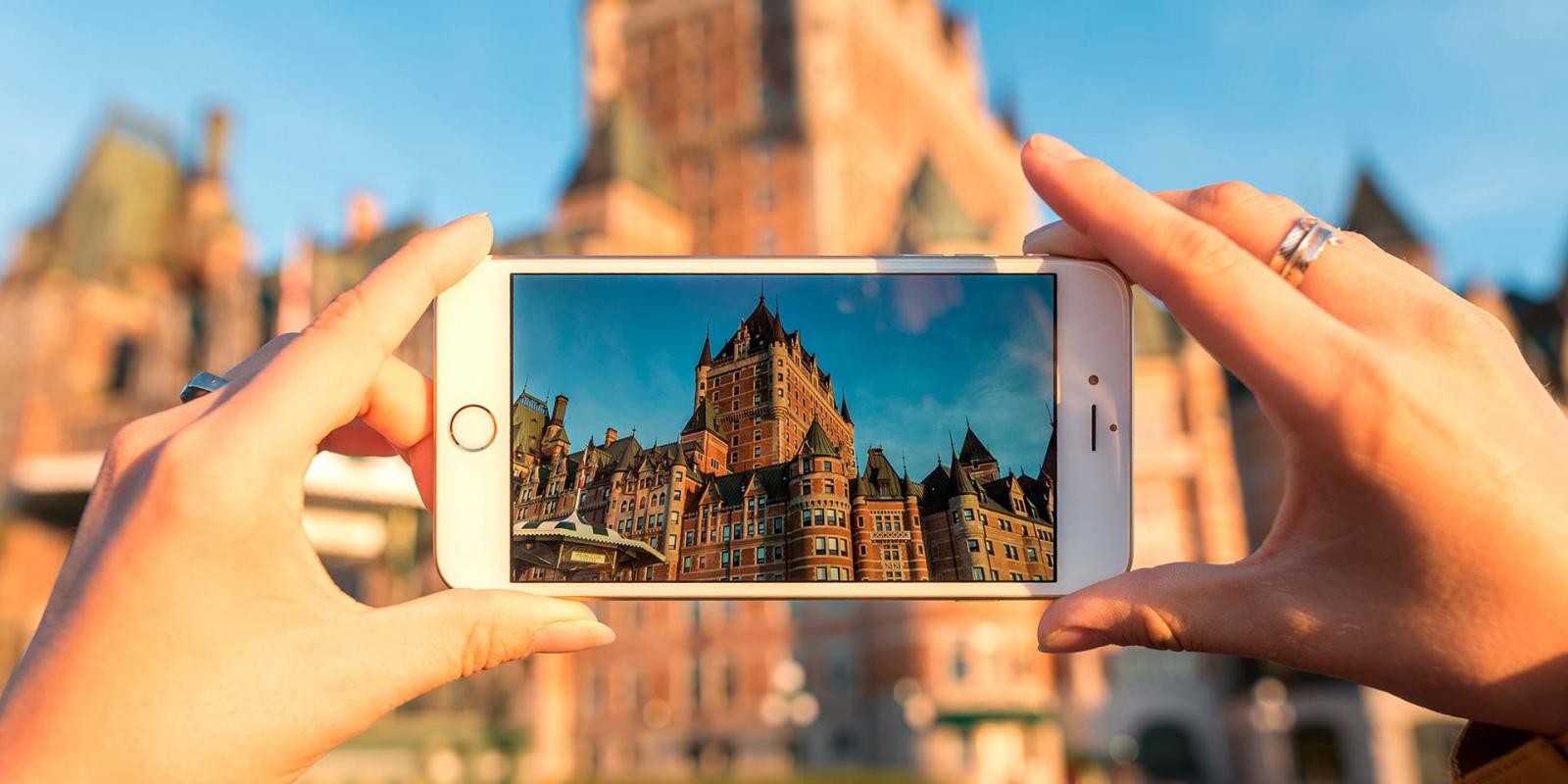 Jeff Frenette Photography
As one of the most picturesque and historic cities in North America, Québec City, with its European charm and stunning architecture, is brimming with instagrammable places for conference and convention goers. Here is our guide to Québec City's most iconic spots to get the best Instagram shots for event attendees.
1

Anywhere in and around the Fairmont Le Château Frontenac

The Fairmont Le Château Frontenac, a majestic castle overlooking the St. Lawrence River, is, some say, one of the most photographed hotels in the world. From its stately interior to how it towers over Dufferin Terrace and Quartier Petit Champlain, and the sweeping views of the hotel from Pierre-Dugua-de Mons Terrace, there are limitless angles to get an Instagram-worthy pic! Make sure you stop by the hotel's Bistro Le Sam restaurant, with its awe-inspiring vistas and decor.

2

The cobblestone streets of Quartier Petit Champlain and Place Royale

Event attendees can immerse themselves in over 400 years of history with the historic surroundings Place Royale. Quartier Petit Champlain, one of the oldest commercial streets in North America, is a postcard-perfect place throughout every season.

3

A stroll through Québec City's Lower Town

For hard-core IGers looking for hidden gems in Québec City, they should turn to the hidden streets in the city's Lower Town, such as Rue Sous-le-Cap, Rue Saint-Paul and Rue Christie. While event attendees are there, they should head to Gare du Palais, one of Québec City's train and bus station. The station's two-storey châteausque design is similar to the Fairmont Le Château Frontenac!

4

A ride on the Québec City-Lévis Ferry

To get amazing selfies and pictures of the entire downtown core of Québec, entice event attendees to embark on a quick, twelve-minute ferry ride from Québec City to Lévis. Come day or night, get spectacular views of Old Québec, Cap-Diamant, the Fairmont Le Château Frontenac and Dufferin Terrace.

5

Québec City's spellbinding Fontaine de Tourny and Parliament Building

With the Parliament Building's imposing, Second Empire style architecture as a backdrop, event attendees will definitely want to get a picture of the Fontaine de Tourny, an award-winning fountain created by French sculptor Mathurin Morneau in the 1800s and gifted to Québec City for its 400th anniversary. Featuring 43 water jets, graceful figures and striking masks, Instagram images with the Fontaine de Tourny will make everyone envious.

6

The gateway to the city's past: The Fortifications of Québec National Historic Site

As the cradle of French civilization in North America and a UNESCO World Heritage Site, Québec City's imprints of its long-standing history, The Fortifications of Québec National Historic Site, Voltigeurs de Québec Armoury and La Citadelle de Québec, make for spectacular Instagram pictures, particularly for history buffs.

7

The Quatuor d'Airain sculpture at the Québec City Convention Centre

Nestled between the Québec City Convention Centre and Hilton Québec, the Quatuor d'Airain is a beautiful bronze and granite sculpture of felines running made by artist Lucienne Payan Cornet. If event goers are looking for a one-of-a-kind setting for an ultimate Instagram selfie, this is the place to be!

8

The Musée national des beaux-arts du Québec and Plains of Abraham

The Musée national des beaux-arts du Québec spans four pavilions and pays tribute to both historical and contemporary art. Phenomenal pics can be taken in front of the museum's Pierre Lassonde building, which houses a glass lobby under a cantilevered roof. Instagrammers can then head to the Plains of Abraham, a sprawling urban park that permeates with history and heritage.

9

Québec City's public art works

For scenic Instagram photos, offer event attendees a map of where to find Québec City's other public art works as well as its public art circuit, called Passages Insolites. Provocative and whimsical, these works of art not only breathe new life into the urban landscape but also offer a unique Instagram experience.

10

The ahhhh's at the Strøm Spa Nordique

Québec City's newest urban Nordic spa, Strøm Spa Nordique, is the perfect getaway for event attendees looking to get a few hours of R&R after a convention or conference. However, did you also know that its serene setting on the banks of the St. Lawrence River and sleek architecture make for dazzling Instagram pictures as it arouses the senses.

While these are ten of the most Instagrammable places in Québec City, we were hard-pressed to keep the list at 10! Stay on the lookout for an upcoming article with 10 more Instagram spots in Québec City for event attendees.