What to do in Québec City this fall during your convention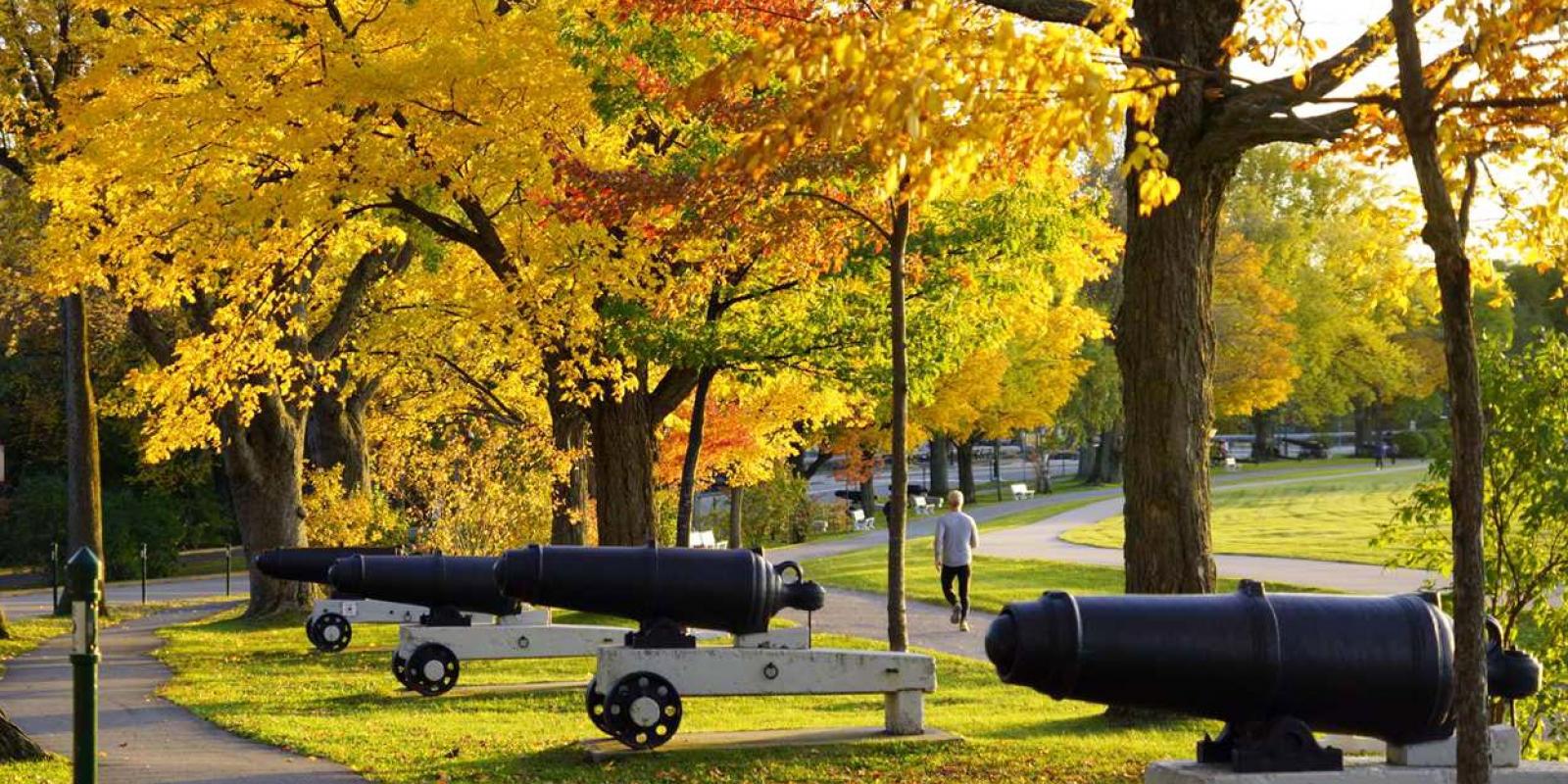 Ahhhh. Fall. Although many of us can have the end-of-summer blues, nothing spells vibrance and vitality quite like Québec City in autumn. The kaleidoscope of colours, the crisp, fresh air and coziness of many a café and museum. The bucolic backdrops that beg visitors and event-goers to discover Mother Nature's harvest.
If you are an event planner overseeing a convention or conference in this UNESCO World Heritage Site during the fall, there is endless inspiration to organize a fascinating off-site or encourage attendees to book a little extra time to discover a host city brimming with fall foliage, gourmet delights and immersive experiences that plunge people into Québec's harvest season. Here are some ideas on how to enjoy Québec City according to how much time you have.
Jeff Frenette Photography

If event attendees only have less than three hours to enjoy Québec City on their own, they can embark on a walking tour of Old Québec to explore the many monuments and statues that pay tribute to the city's fascinating past. As they discover the city's fortifications and quaint neighbourhoods, including Petit Champlain's idyllic shopping district, they can enrich their knowledge of French culture as well as the history of New France that shaped North America into what it has become today.

After a beautiful stroll through the cobblestone streets, make sure your event delegates stop off for a hot chocolate at Érico, one of the best hot chocolate makers in Québec City, or high tea at the Fairmont Le Château Frontenac. A relaxing time in old world charm guaranteed.

Office du tourisme de Québec

If event delegates have time for a half-day visit in Québec City, organize a city tour so that they can bundle up and enjoy the historical and cultural of the area by double-decker bus. If your conference and convention is taking place at the Québec City Convention Centre, there is a stop right in front. Alternately, a stroll along Promenade Samuel-De Champlain offers a myriad of breathtaking views for walkers, runners, in-line skaters and bikers alike.

Your epicurean attendees may also appreciate the great variety of restaurants and bistros that Québec City has to offer by walking to the Old Port to reserve a table or simply have a drink. At this time of the year, the weather is often pleasant enough to enjoy the terraces during the day.

Any Halloween buffs in your crowd? The City Hall and Joan of Arc gardens become alive with ghosts and gremlins with a beautifully decorated haunted park by day—and ghost tours of the old city at night. Attendees will be immersed in creepy tales and a city awash with mysterious hauntings!

Give your participants a full day of adventure by offering them the opportunity to discover the rest of the city. Rent some bicycles and let your guests roam freely through the city's streets and surroundings areas.

Are your participants more low-key? Arrange for a 20-minute drive to Parc de la Chute-Montmorency, which features waterfalls higher than Niagara Falls, or a tour of the Île d'Orléans, which is a hotbed for agri-tourism. Thanks to its gorgeous countryside landscapes that beckon foodies with wineries, cider and chocolate makers, charming local producers, apple and pumpkin picking, and fine dining you simply cannot find anywhere else.

A little farther out, only 15 minutes from the Parc de la Chute-Montmorency, event visitors can observe wild snow geese as they prepare for their voyage down south at the Cap Tourmente National Wildlife Area. If delegates are up for some adrenaline, plan for some mountain biking through the vividly hued forests at Mont-Saint-Anne.

A visit to one of Québec City's museums is a must if you and your participants want to learn more and discover the city's history in a unique way. Exhibitions and remarkable works of art await you at the Musée de la civilisation, the Musée national des beaux-arts du Québec, the Hôtel-Musée Premières Nations or even the Monastère des Augustines.

For the uninitiated, fall in Québec City may seem like the area is quietly winding down for the upcoming winter. However, nothing could be farther from the truth. Like every other season, Québec City offers a unique vibe that is sure to impress event attendees!