Add a touch of Québec City's Winter Carnival to your next event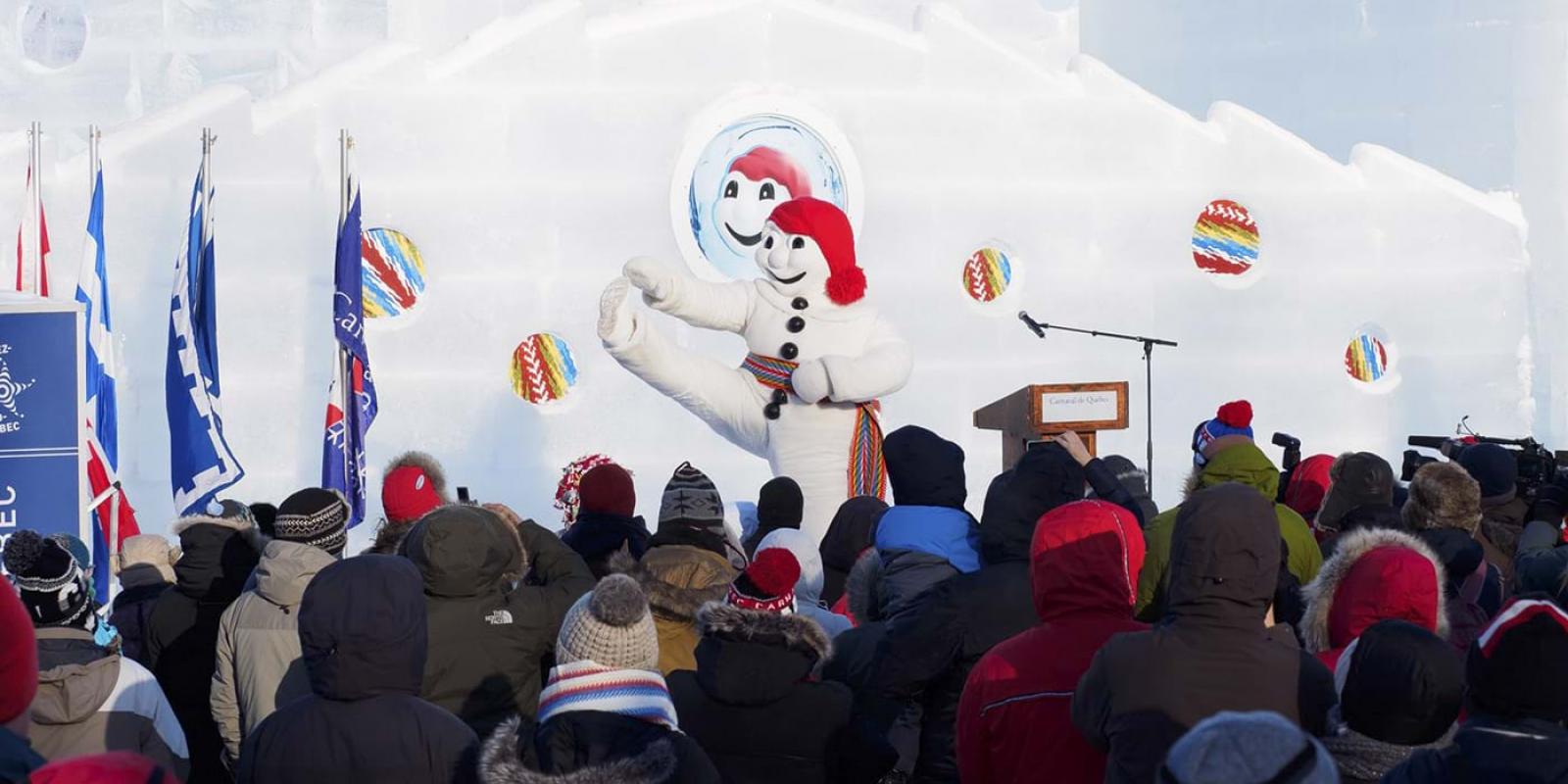 No conference, convention or tradeshow can be complete without some off-hours social activities. But apart from standard tourist attractions, what other ideas can you drum up to increase your event's overall appeal, boost registrations, and delight attendees? While researching your options for a host city, make sure to carve out some time to determine whether your dates coincide with a major event, like a festival, major holiday or, like in the case of Québec City, a winter carnival!
A long-standing tradition that celebrates winter
Since it its humble beginnings in 1894 to its first modern-day edition in 1955 to 2017's revamped festivities, Québec  Winter Carnival has been the topic of lore and fascination with business travellers from around the world. Anyone who has visited Québec City during le Carnaval, as locals call it, is awestruck at the pristine wonderland of winter night parades, ice sculptures, ice palace, masquerade balls, snow bath and ice canoe races—not to mention the festival's iconic mascot, Bonhomme, and the city's warm-hearted citizens. As one of the largest and most accessible winter festivals in the world, QuébecWinter Carnival attracts hundreds of thousands of visitors each year to what USA Today and Forbes call the Mardi Gras of the North. 
Olivier Lacroix-Pelletier
Organizing an event during the Québec Winter Carnival
Carnival time, which takes places annually from the end of January to mid-February, is an amazing time to hold a conference or convention. Many Carnival activities are located near the Québec City Convention Centre and hundreds of hotel rooms.
Every year, carnival organizers offer a wide range of specials for groups. If your event is hosting hundreds of delegates, you should contact the Québec Winter Carnival directly in order to see if they offer any promotions. You can even request a visit from the very exclusive Bonhomme himself during your event.
For the two-week period during which the carnival is held, the city is brimming with official activities and associated events that cater to a wide variety of interests—all of which are great opportunities for off-site and after-hour fun or bleisure add-ons once your conference or convention is over. Make sure you add on enough time in your event programming for event attendees to get ready and walk to the various Carnival attractions. For example, if you would like for your attendees to participate in the uber-popular carnival parade in Upper Town, remember that for the best views, you need to secure some spots fairly early on in the evening.
So bundle up, and enjoy! Because the Québec Winter Carnival will warm you up with its unique ambiance and flurry of activities. Don't feel intimated by the snow! It only adds to the fun, especially when in Québec City, where we're seasoned experts in the art of making winter fun. You can read more of our tips on organizing events in Québec City during wintertime here.
Get ready to celebrate winter in a bigger way than ever before! For more details visit: carnival.qc.ca. Bon Carnaval!