How to hold a successful hybrid event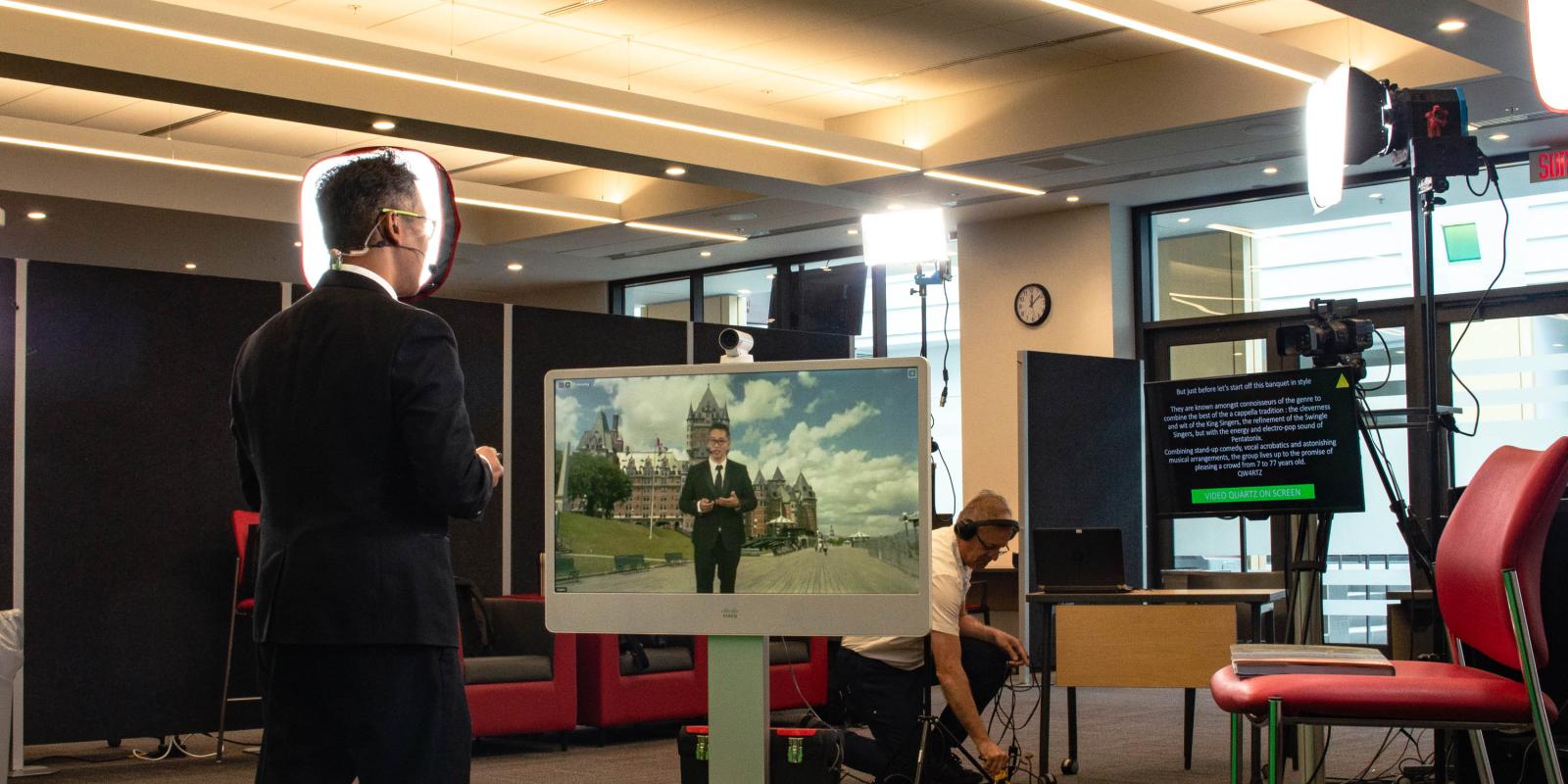 When the novel COVID-19 hit various countries around the world, event planners worked quickly to reorganize conventions by either postponing them until later on in the year or pushing them back to 2021.
Other organizers took the bull by the horns and, in an amazing show of innovation and creativity, transformed their conferences into hybrid events—events that integrate traditional event practices with technologies to create new attendee experiences, convention formats and content delivery.
Tips to create a great hybrid event
Consider your attendees' time zone
Mr. Pierre Bolduc, Director at Conférium, explained that in order to keep attendees engaged, the event schedule should take into account time zones.  "Instead of holding an event for 7 to 8 hours a day, half-days should be considered. Presentations and workshops with breaks in between is the ideal format," he said. "Because the content is broken down in more 'digestible' chunks for online participation, attendees remain interested and energized."
Keep technology top of mind
Hosting a hybrid event for attendees across the globe presents its own set of challenges when it comes to Internet access and performance as well as the tech savviness for both participants and speakers.
The Conférium team offers reliable turnkey high-tech services for event organizers, including a platform to submit scientific abstracts, the management of all new online registrations and the development of virtual conference rooms. In addition, speakers can record their talks in advance and receive best-practice training from Conférium experts to ensure their videos are flawless. The team can also assist attendees and speakers to make sure they have a reliable, high-performance Internet connection and that they fully understand the ins and outs of the technological tools at their disposal.
"Glitches can occur, but as long as you have a Plan B in case of tech failure, such as sending the speakers' recordings to attendees, most delegates are very understanding."
Work with professionals to maintain engagement
Hiring experienced facilitators and masters of ceremonies can go a long way in ensuring attendee engagement. 
"We approach the facilitation of an hybrid event like a TV talk show, which help us respect our schedule and the program's framework. I believe this type of structure greatly contributed to attendees' active participation," says Karina Lehoux, President of Eklosion, a firm that specializes in strategic event facilitation.  Ms. Lehoux can even work in a small mobile studio located to coordinate the hosting of each talk and networking activity as well as guarantee a smooth transition between each micro-event.
Create immersive experiences for attendees
Just because people are participating in a hybrid event from the comfort of their own homes or offices doesn't mean they cannot discover the host city. 
Cultural and themed breaks, images and videos can all be used to to introduce event attendees to a destination. Music and art can also help immerse attendees in a new and unique culture. Think of having a local artist prepare a unique piece of art that could then be sent digitally to attendees for them to print out locally as a souvenir!
Include networking and wellness activities
While dispersion of remote participants can create communication challenges, event planners should always consider new ways to foster collaboration and face-to-face connections.
"We can organize round table discussions and networking sessions early in the morning and at noon. This makes up for the lack of in-person discussions," Mr. Bolduc said.
Other virtual breaks can include yoga and stretching exercises, contests in which participants have to answer questions about their field of expertise, and virtual banquets. A virtual gala can also be held to give the chance to attendees to dress up, share a drink and maybe listen to live music.
Planning a hybrid event that reaches beyond the confines of current restrictions takes a forward-thinking mindset. Nevertheless, by leveraging the power of technology and putting the attendee experience at the heart of your logistics and content, you can design a hybrid event that informs, empowers and inspires.