Great eats near the Québec City Convention Centre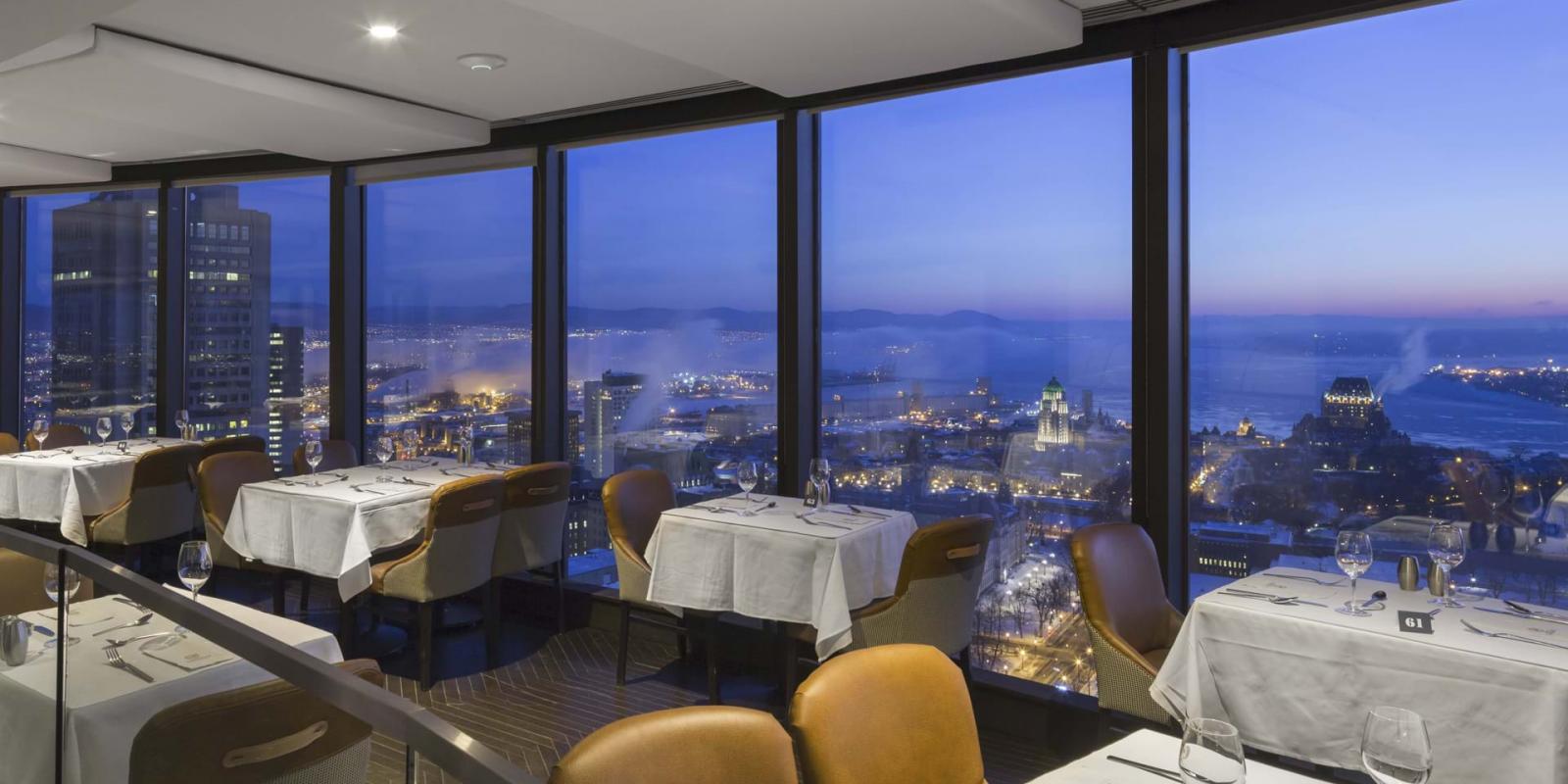 Are you planning an upcoming convention or conference at the Québec City Convention Centre? Looking for delicious options for your attendees for after-hours dining? We've put together a list of nearby restaurants that will give your delegates an insiders peek (and taste!) of Québec's local fare and vibe.
Snack Bar Saint-Jean

A trip to Québec City cannot be complete without trying French Canadian poutine—the real deal! Snack Bar Saint-Jean services up a wide array of poutines as well as other comfort food, such as gourmet hamburgers, hotdogs, grilled cheeses and more. This fast-food restaurant is ideal for a quick bite to eat at lunch or supper.
Ciel!
As part of the Restos Plaisirs group, Ciel! is one of Québec City's most famous restaurants as it plays an integral part in the city's skyline—and reputation! Perched on the top of Hôtel Le Concorde Québec, Ciel! is the city's only revolving bistro-restaurant with 360-degree views of the city. As you savour its delectable meals made of local, market-fresh products, enjoy overlooking the Plains of Abraham and Old Québec. Newly redesigned, Ciel! offers a cozy and contemporary atmosphere for a scrumptious brunch, lunch or supper.
St-Hubert
Also located on Grande-Allée on the ground floor of the Hôtel Château Laurier Québec and a staple in Québec's fast food culinary scene, St-Hubert is a must for attendees looking for a quick meal and comfort food. This family favourite features an array of roast chicken dishes, ribs, steak and salads. Its friendly ambiance is also ideal for a casual cocktail hour once your conference or convention has ended for the day.
These are just some of the many restaurants that abound in and around the Québec City Convention Centre. No matter what your attendees love to eat, how adventuresome they are from a culinary standpoint, and their budgets, you are sure to find amazing dining in Québec City!