Recipe from Chef Meesen: Tuna Tataki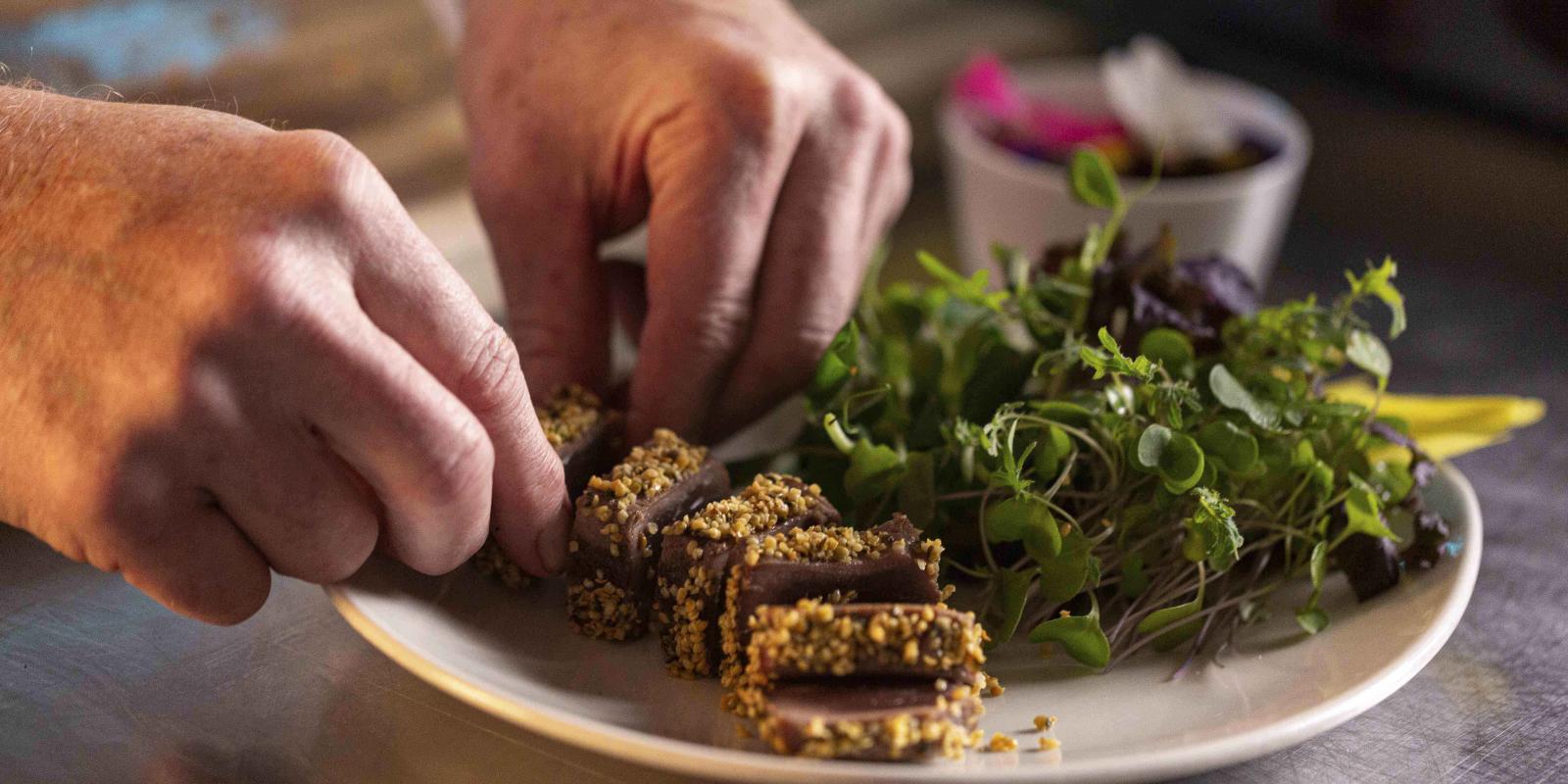 Québec City overflows with dishes, restaurants and unique flavours visitors can enjoy over and over again. The city is indeed a top foodie destination that is sure to impress your event attendees—during your conference and their much-deserved free time.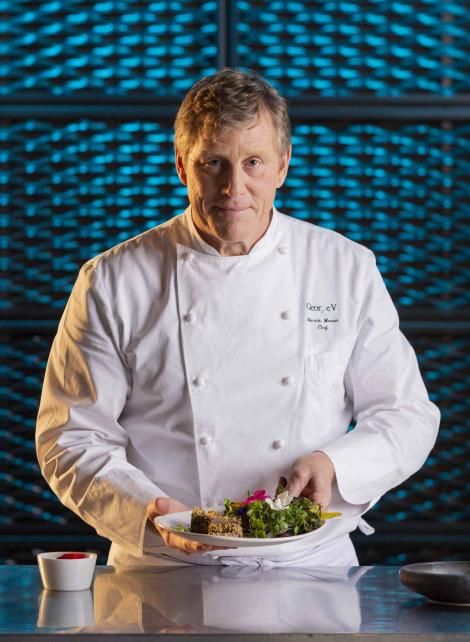 The chef of caterer George V, Heinrich Meesen, has created this delicious Tuna Tataki recipe just for us! Discover the amazing story of this chef and his team who caught a 714-pound tuna!
I enjoy making tuna tataki. Stripes of nice red tuna marinated with cranberries, honey for a Mediterranean twist, and then rolled in hemp seeds to give it a unique taste. Nicely seared and served very rare, this will be a delight for all your guests. Bon appétit!

Ingredients for the tuna marinade
50 g fresh cranberries

20 ml fresh lemon juice

15 g Floramiel honey

10 g capers

10 coriander seeds

A pinch of Espelette pepper from Jardin des Chefs
Ingredients for the tuna
300 g tuna

25 g hemp seeds

Cooking oil
Ingredients for the side dish
A small salad using ingredients from Les Fines Herbes par Daniel

Cranberry vinaigrette from Manseau
Instructions
Using a food processor puree the ingredients for the marinade.

Marinate the tuna for 4 hours, turning it once after 2 hours.

Toast the hemp seeds in a convection oven at 300°F for 30 minutes or until they are golden brown.

Pat all the sides of the tuna with paper towel.

Add oil to a non-stick pan and turn on the heat. The oil must be hot enough to sear both sides of the tuna for about 20 seconds on each side (add more a little more oil if needed).

Cover the tuna with some of the hemp seeds and place in the fridge. Use the remaining hemp seeds as a garnish for the salad.