Entertainment for your events in Québec City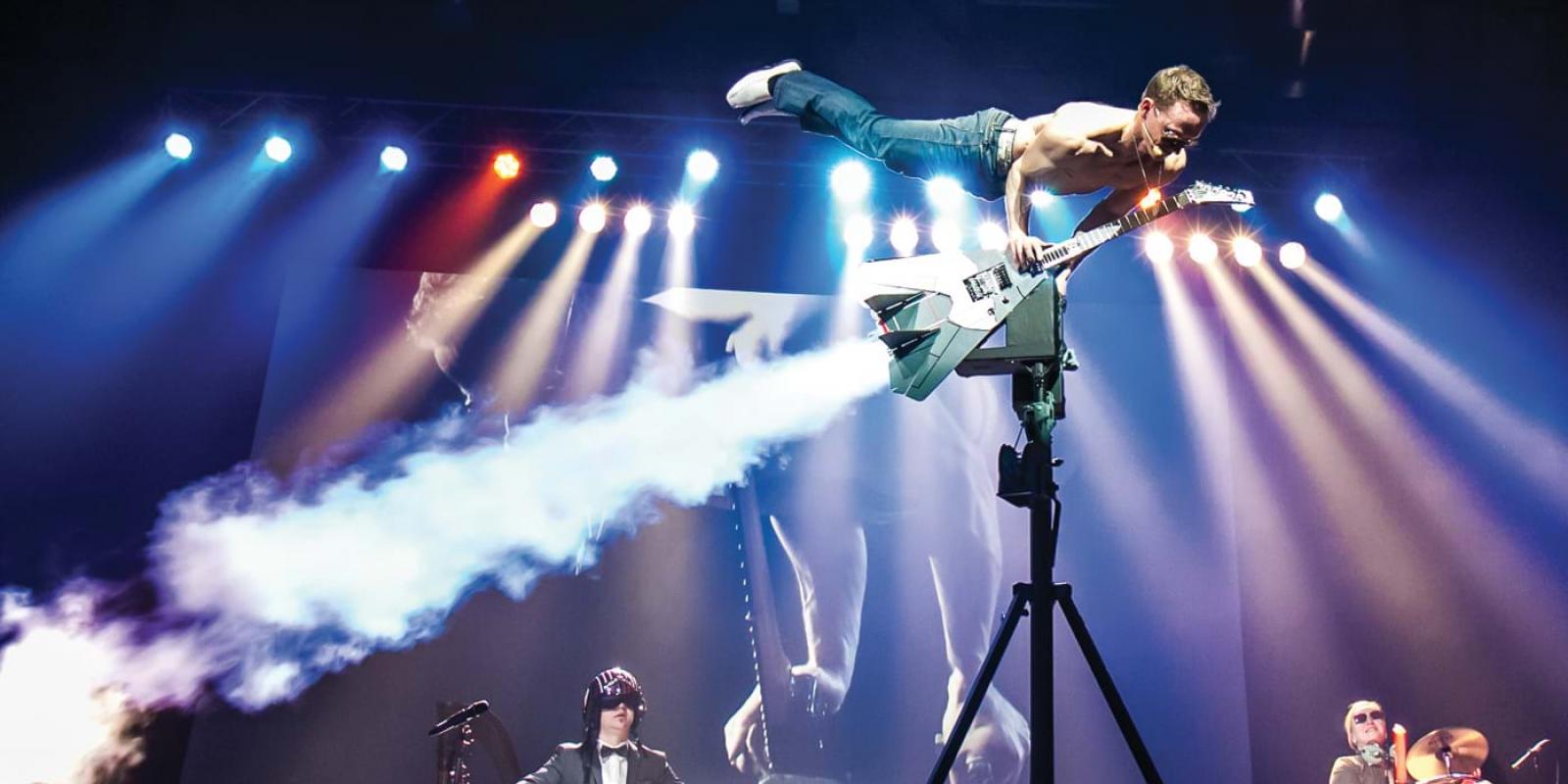 Some call it mesmerizing. Others call it mind-blowing. In fact, there is not one word that can fully describe entertainment in Québec City. Renowned for its unstoppable innovation and creativity, Québec City's entertainment scene rivals many other metropolitan cities around the globe and steals the show when it comes to group events and activities
Did you know that Cirque du Soleil got its humble beginnings in a small town outside of Québec City? Robert Lepage, internationally acclaimed playwright, actor, and film and stage director, was born and raised in the City—and his visionary mindset continues to leave its imprint on the city today.
Québec City is indeed one of the leading North American hotbeds of creativity for performance arts and music. And, much to the delight of event planners, entertainment options abound for after-hours activities that delegates will revel in.
The Painchaud family
Meet a remarkable group of entertainers !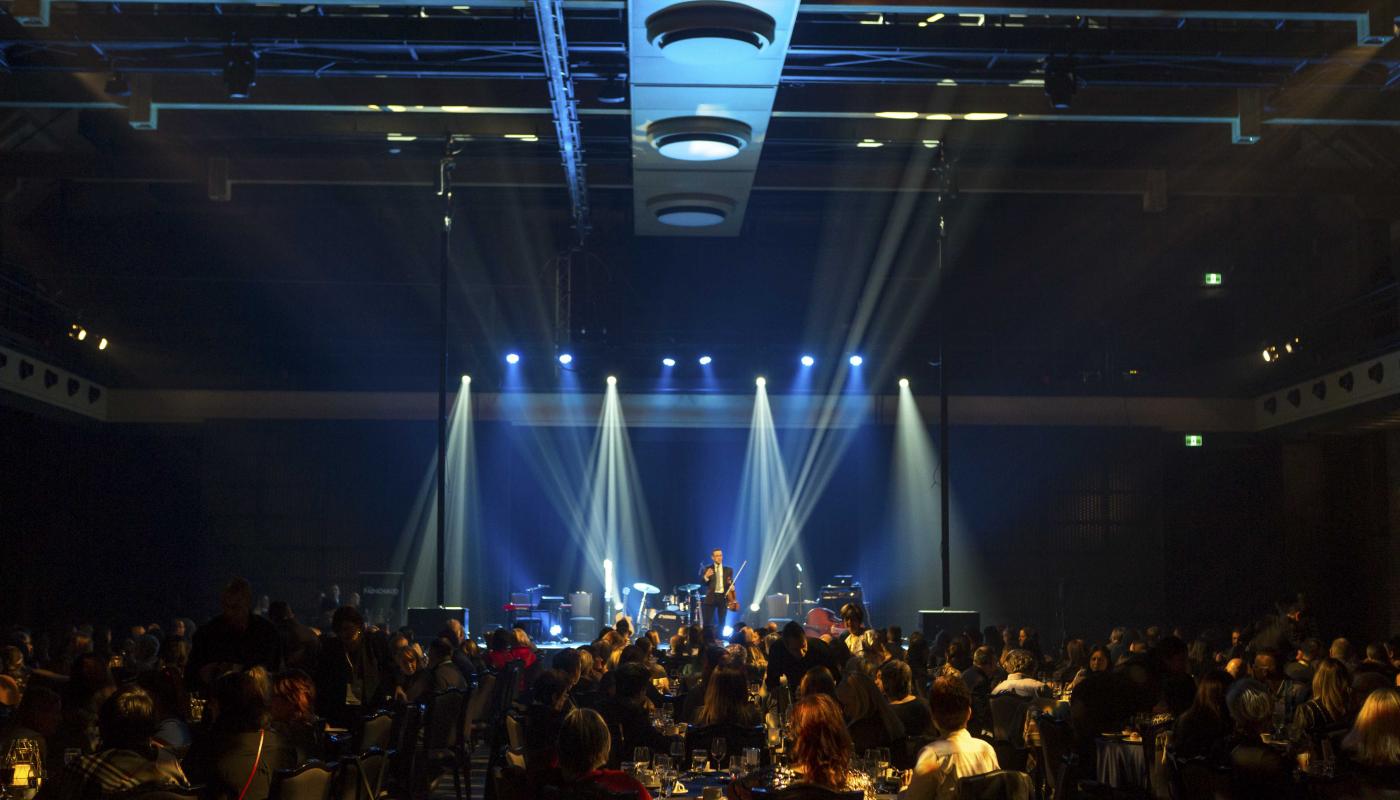 Event entertainers
Event attendees will be starstruck by Québec City's entertainers extraordinaire! Planning a reception with one of the many popular groups that meld the city's 400-year culture, stunning special effects, gasp-inducing acrobatics, and lively music that pays tribute to the locals' joie de vivre.
Take a look at Grammy-Awards nominee Famille Painchaud—local artists that combine incredible musical prowess with humour and physical stunts for an interactive show. Masques et Bergamasques is an accessible opera production that draws people with sensational melodies and a ravishing decor. Interested in mesmerizing magic and a multisensory show? Let all of your attendees' senses be swept away with MysterAct. And for even more of a wow factor for the buck, Québec City's beautiful off-site venues are perfect backdrops for these one-of-a-kind productions.
Les Fêtes de la Nouvelle-France

Olivier Lacroix-Pelletier
Festivals
What's not to love about Québec City, abundance of lively festivals that plunge delegates into the heart of the city's effervescence, culture and ever-jubilant vibe.
The Festival d'été de Québec (FEQ) is an 11-day music festival held in Old Québec at the beginning of July. It attracts over a million people and features hundreds of performances spread out over a dozen venues. Renowned groups and musicians from all music genres have performed at the FEQ. It's a must for anyone visiting in the summer.
Organizing a meeting or convention in February. Then, event attendees cannot—and we emphasize cannot—miss out on Québec Winter Carnival, one of the oldest and largest winter festivals.  For two weeks, visitors and locals head outside for days filled with snow sculpture competitions, outdoor public food tastings, a winter amusement park, canoe races, parades and other family-themed activities, including hugs from Bonhomme, the festival's legendary mascot.
Other major festivals to in Québec City to charm delegates include the Fête de la Nouvelle France, which commemorates the arrival of the first European settlers in North America, Grands Feux Loto-Québec, a spectacular fireworks and dancing extravaganza on the banks of the Saint-Lawrence River, and the Festival des couleurs, a beautiful festival held every fall that showcases how Mother Nature makes a colourful splash as the leaves turn bright yellow, red and orange!
Night life and after-hours entertainment
After a day of business meetings, plenary sessions and workshops, attendees want to unwind and relax. The city comes alive in the evening with bistros, restaurants and bars, located in Old Québec and in many other neighbourhoods, including Petit-Champlain, Limoilou, Saint-Roch and Sainte-Foy. From high-end jaunts to bargain sips and nibbles, delegates are sure to find the perfect watering hole for Happy Hour.
If you're looking to organize a cocktail reception, get ready to make a difficult decision with all of Québec City's eclectic hotels and funky off-site venues to choose from. They are all tantalizing and designed to create memories for years to come. From boats to castles, Parliament buildings to museums, a cocktail reception in Québec City will go down in your event's history.
No city compares to Québec City's world of entertainment for group events and activities. The city's penchant for unpretentious fun, immersive experiences and cultural kaleidoscope will keep attendees in a lather of excitement—months after your event has been held!