8 tips to choosing a host city for your next meeting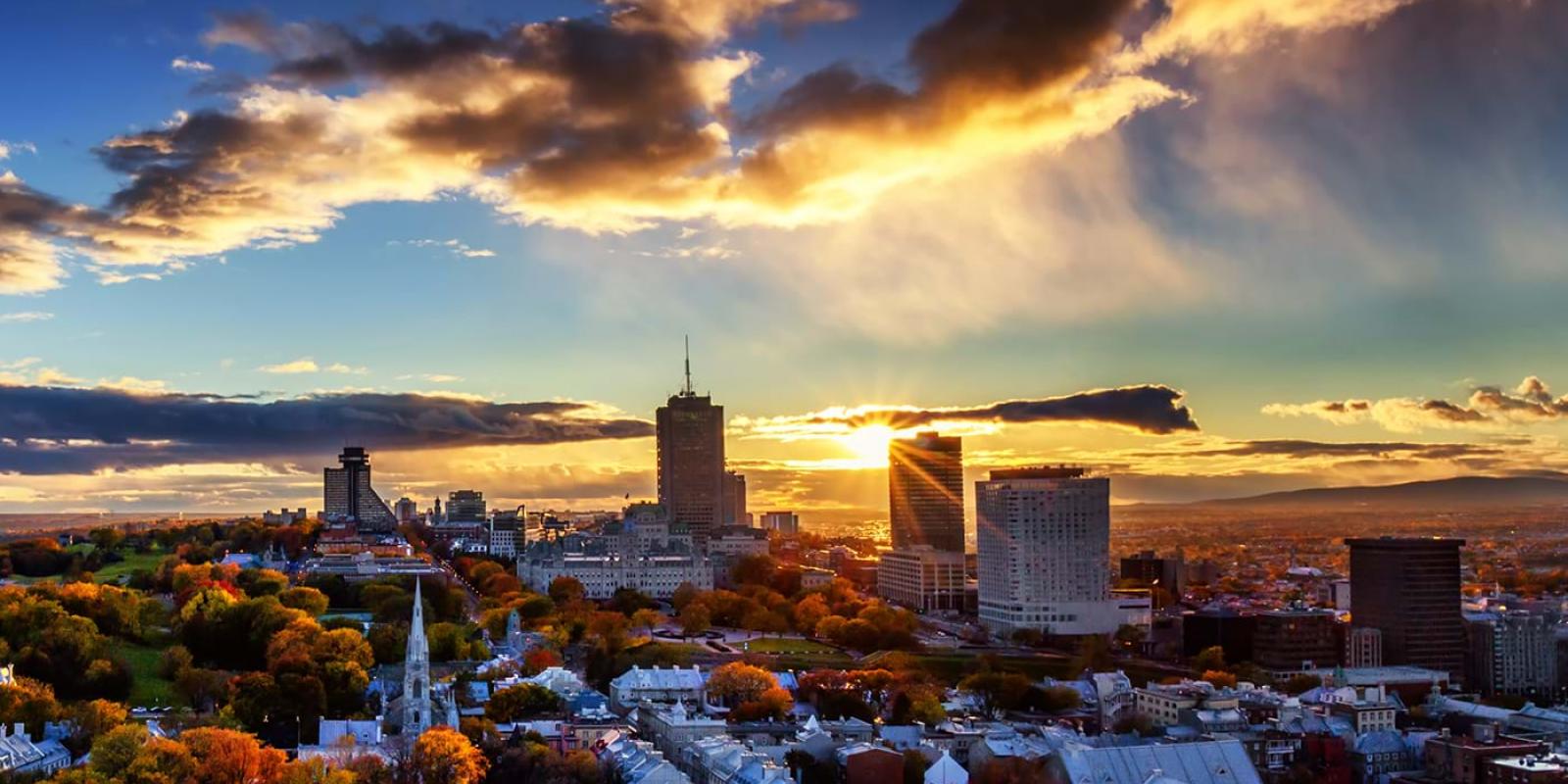 As any seasoned meeting planner knows, despite buzz-worthy content, renowned guest speakers and the appeal of networking or meeting up with peers, nothing screams success more than your event's location.
Are you at a loss of creative ideas to select the location of your upcoming meeting or convention? It's understandable! It can be quite a feat to hone in on options that are enticing, affordable and logistically adequate.
Let's take a look at some of the main considerations when choosing a location for your event.
Set clear event objectives
It all starts with your event objectives. Does the event need to be located near a sponsor or industry leader for specific components in your programming? Will the schedule of your event or convention be jammed packed, offering limited free time for after-hour activities or sightseeing? Do you need to keep attendees on site for work groups or networking? These types of questions will help you determine, from the get-go, if you need to be in a specific destination and how important the city's entertainment and tourism options need to be.
Clearly define your attendee persona
Pay close attention to the tastes and preferences of your participants. For example, catering to sales people, for example, may not have the same criteria as holding an event for scientific researchers. What is the most imperative for your delegates: fine dining, the cultural/historical appeal, entertainment, or sports? Are they city slickers or nature enthusiasts? The last thing you want to do is take a bunch of people who love the great outdoors and have them travel to a bland destination where they have limited options to enjoy anything more than the concrete and carpet of your event's venue!
Of course, the budget
It stands to reason that you need to factor in the overall budget you have. However, it's critical to look beyond the venue and room rates. To measure a location's true affordability, you need to do some groundwork regarding a destination's average costs regarding ground transportation, F&B and restaurants, labour laws, etc. When receiving RFPs from convention centres, hotels or other meeting venues, read the fine print and make sure that you truly understand what is covered and what is not. Contracts can abound with legal ins and outs that, at the end of the day, only make you pay more for something you could have negotiated from the start.
And remember, look beyond large and obvious metropolises ! Many smaller cities offer very unique and world-class experiences, venues, accommodations, and dining—at half the cost of the "usual" urban centres. 
Never underestimate proximity
With respect to an event's location, the key is, well, its location. How accessible is the potential host city by air or ground from major hubs, both in terms of and travel times? When scouting out local sightseeing and entertainment activities, how convenient is everything located to the venue and/or accommodations. How walkable is the city? You certainly don't want to waste people's time getting to and from different far-off areas. 
Get a feel for the venue and hotel amenities
How big and complex is your event? Does your host city have the capacity to a) welcome large numbers of delegates and b) remain flexible should major shifts in registrations occur? In addition, if you are planning a smaller scale meeting or convention, don't automatically shun convention centres, which can often accommodate smaller functions despite popular belief, or unique venues, such as museums, churches, or outdoor resorts, which can be converted into meeting spaces.
Scrutinize your event needs and make a list of must-haves, whether it be high-speed Wi-Fi, ultra-modern technology, or water and drains for product demonstrations. Meet up with local representatives and ask the hard questions about whether or not they can handle your priorities and offer even-when-things-go-bad support.
Opportunities for bleisure and family fun
Regardless of whether you are planning some activities or casual dining opportunities at the end of the day, keep bleisure opportunities top of mind. Your delegates may want to tag on extra leisure days for themselves or ensure that their families, who are travelling with them, won't get bored out of their minds. Make sure the host city has a wealth of activities—tourism, cultural, entertainment, outdoor, shopping and kid-friendly—that can address the likes of people of all ages and backgrounds. 
Determine the destination's marketability
At the end of the day, you can never sell your host city short. What this means is that when you are looking for potential locations for your next meeting or convention, you'll need to factor in how easy you can market your selected destination to delegates. One of the number one ways you can boost event attendance is by how exotic and alluring the host city is. The higher the wow factor, the more likely you'll trigger a positive buzz. But don't leave it until the last minute! The farther in advance you promote both your event and destination, the more likely you'll nail your ideal number of registrations.
Timing is everything
Event dates are usually set in stone from the very beginning. Once you have short-listed possible locations, look into local dates that may positively—or negatively—impact your event. Are there major festivals going on when the event is to take place? If so, they may present affordable alternatives for group activities. Are they any statutory or religious holidays that can reduce service? Will major construction sites impact local travel or accessibility to selected venues? Ask your local representatives to make sure you mitigate potential logistical nightmares.
When planning a meeting or convention, you don't have to fall back on the same ol' same ol'. You can buck convention and stodginess by taking into account these tips and leaning on destination experts. With a creative mindset, you'll be sure to cause some oohs and aahs when you unveil the location of your next event!