Three unique hotels for an event in Québec City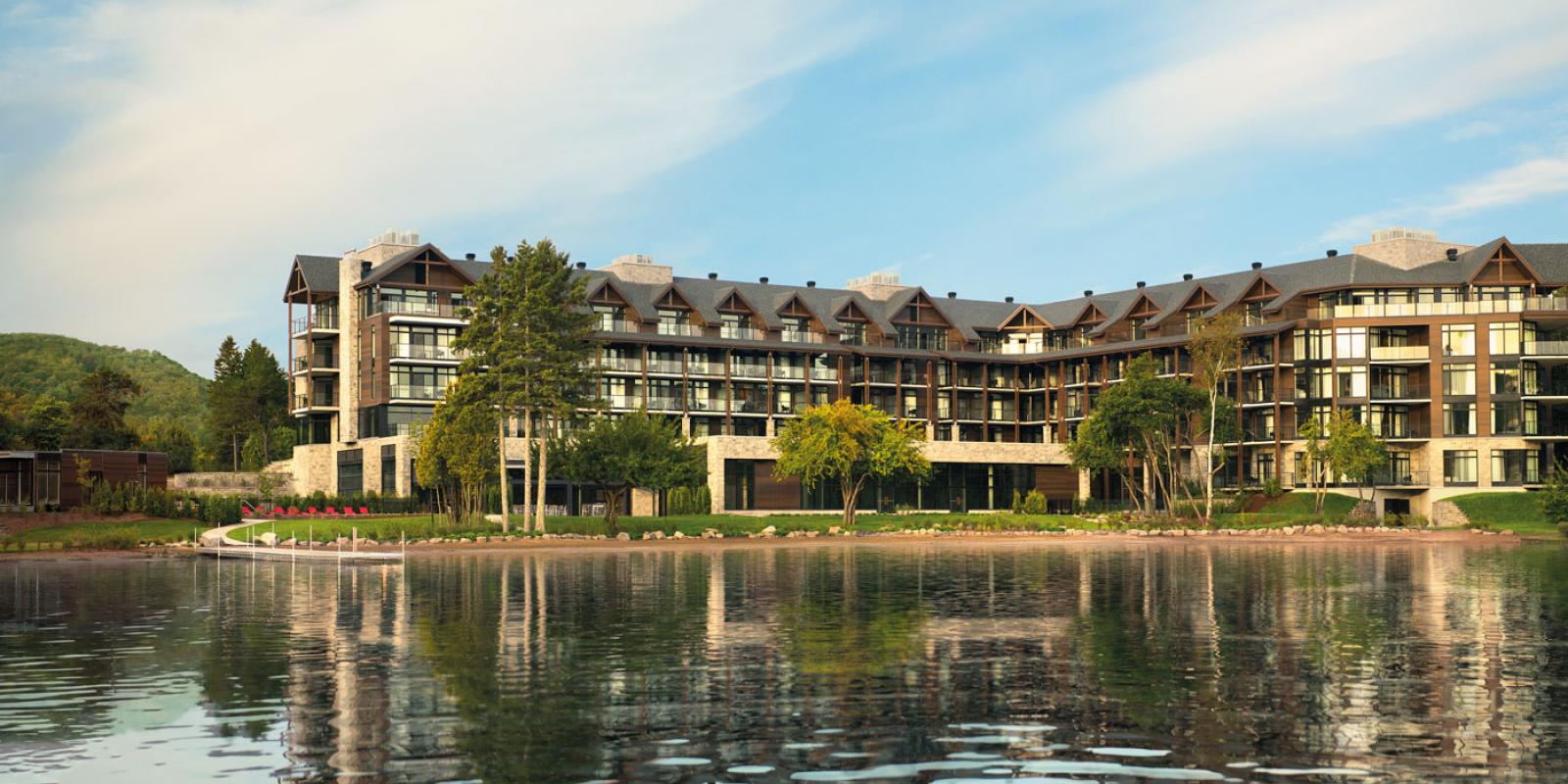 Québec City abounds with hotel options for event planners who organize large-scale conferences and conventions that welcome to hundreds of people. However, if you're looking for accommodations for an upcoming event that have another type of je ne sais quoi, take a look at these three unique hotels in Québec City.
Hotel Manoir Victoria is a four-star hotel located right in the heart of Old Québec. It features 156 rooms and high-luxury suites as well as eight meeting and functions rooms that can accommodate up to 175 people. While the hotel is ideal for smaller-scale conventions, it is nevertheless located only about a 10-15 minute walk from the Québec City Convention Centre.

While the hotel underwent a major, multi-million-dollar renovation in 2014, Hotel Manoir Victoria actually has its roots deeply steeped in Québec City's history. It was first built in the early 1830s across the street from today's hotel and was originally called Hotel Albion. In 1895, new owner Benjamin Trudel refurbished it and renamed it Hotel Victoria. Throughout the decades, the hotel bore witness to Québec City's ever-changing landscape and even had to be rebuilt twice because of fires.

Today, the sleek, contemporary hotel welcomes guests from around the world looking to immerse themselves in Québec City's unique European charm. Want to relish in authentic boreal fare that showcases Québec's terroir products and Nordic cuisine? Make sure you stop by Chez Boulay Bistro Boréal, which is situated in the hotel. You'll enjoy fish, game meat, unique syrups, and fascinating aromas like Balsam Fir Tree, Sea Asparagus and Labrador Tea Spice!

If you are an event planner looking to improve your attendees' health and wellness, there is no better spot than Entourage-sur-le-Lac Resort.

Designed to meet the needs of active business travellers, this recently opened contemporary hotel is located on the banks of beautiful Lac-Beauport, which is about a quick 20-minute drive outside of Québec City. The hotel also provides an exclusive shuttle service to and from Québec City.

With 166 rooms, suites and penthouses, it offers a wide range of services and amenities that promote a healthy lifestyle. In fact, its very mission is to promote well-being. From sports activities to an ultra-modern gym to its highly nutritious restaurant L'Îlot Repère Gourmand, Entourage-sur-le-Lac Resort is a great destination for attendees to unwind after a day at a convention or conference.

Need space for a breakout session or other event? The hotel houses 11 meeting rooms, which are available in various configurations.

Entourage-sur-le-Lac is the epitome of blending together work and play!

Hotel Plaza Québec is conveniently located near Québec City's two bridges, which link its north and south shores, and only a 15-minute drive to Old Québec. Combining accessibility and stylish Victorian-contemporary decor, this hotel has 233 rooms and suites with balconies that overlook an indoor garden.

The hotel also features 21 multi-purpose function rooms and a vast ballroom that can welcome up to 800 guests. It offers a full suite of event services for conventions, conferences and business meetings.

What makes Hotel Plaza Québec such a compelling hotel is that it is ideal if you are looking to mix business with pleasure! Bleisure travellers appreciate the indoor pool, spa, playrooms, gym and sauna. Because it is situated near major shopping malls, restaurants and downtown Québec, the whole family will love a stay at the hotel.

Need additional help in finding the right Québec City hotel for your next event? Check out the city's venues and hotels or contact a local representative for more details.