Top convention and family-friendly hotels in Québec City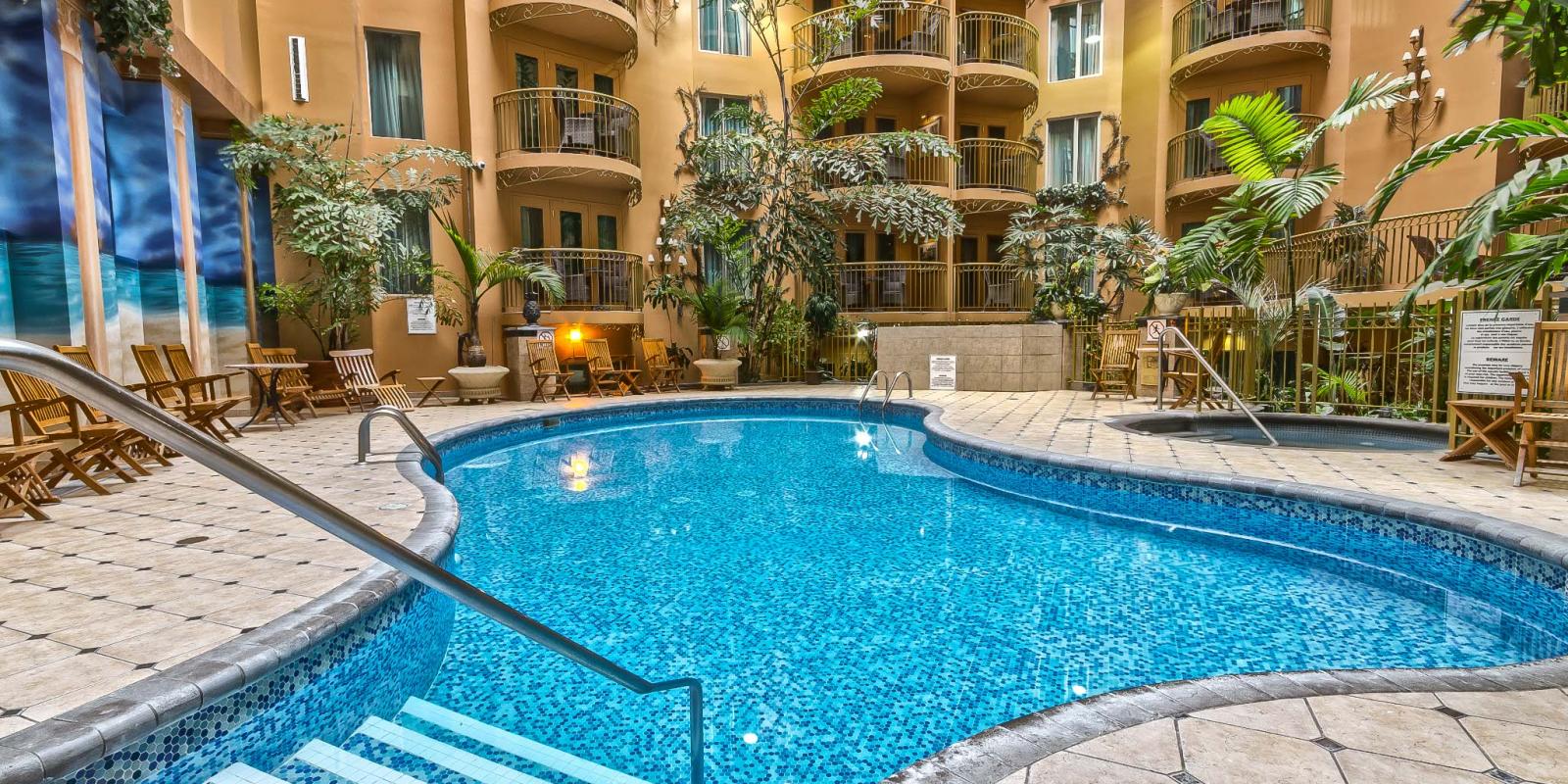 Québec City is a fabulous place for event planners to organize a conference and convention—and an awesome place to accompany family members to have some fun. We've put together a list of top three hotels that are perfectly located, offer comprehensive event services—and provide great amenities for spouses and kids!
1

Travelodge Hotel and Convention Centre Québec City

Overlooking Québec City's two bridges, Travelodge Hotel and Convention Centre Québec City is located in the borough of Sainte-Foy, right near one of the main gateways to the city via car, several of the city's main shopping malls and the Jean Lesage International Airport. Whether you are planning a small business meeting or large-scale conference, Travelodge offers a wide array of affordable event services, including free Wi-Fi and outdoor parking. The hotel also features an on-site restaurant, indoor pool, spa and several fun packages for guests looking to explore Québec City.

Hotel Plaza Québec, also situated in Sainte-Foy, is a four-star hotel that features a Victorian architecture and decor. With over 233 elegant rooms and suites, two on-site restaurants as well as 21 multipurpose function rooms that can accommodate up to 800 guests and one of the biggest ballrooms in Québec City, Hotel Plaza Québec is a fantastic venue for events of all sizes. For families and spouses, the hotel has an indoor pool, spa, tropical garden, hot tub and playrooms. It also organizes seasonal and themed activities throughout the year and intimate concerts by local talent. Hotel Plaza Québec is just 15 minutes away from Old Québec as well as many shopping centres and art galleries. Make sure you check out the hotels many promotions and packages.

Nestled in the heart of downtown Québec City and less than five-minute walk from Old Québec, which is a UNESCO World Heritage Site, Hôtel Palace Royal is an ideal to mix business with pleasure. It is a four-star hotel that offers 234 rooms and suites with beautiful views of the interior garden or panoramic vistas of the city and Île d'Orléans. The hotel provides 9 function rooms and a host of event planning services. Located right near the Québec City Convention Centre, it organizes many different activities for guests of all ages. With its indoor pool, fitness centre, spa and nearby attractions, the whole family will enjoy their stay! Several promotions and packages are available throughout the year. Don't miss out!