Bright like no other
Like no other destination, Québec City's bright research and business communities propels the Canadian city at the forefront of innovative industries such as life sciences and agriculture. Québec City is rooted in the knowledge economy drawing on science, expertise, and innovation to carve out a niche in exclusive driving sectors. Competitive yet cooperative, Québec City boasts an entrepreneurial and innovation ecosystem that is ideal for investment and business development. These key industries help the meeting industry thrive.
The Professor of Love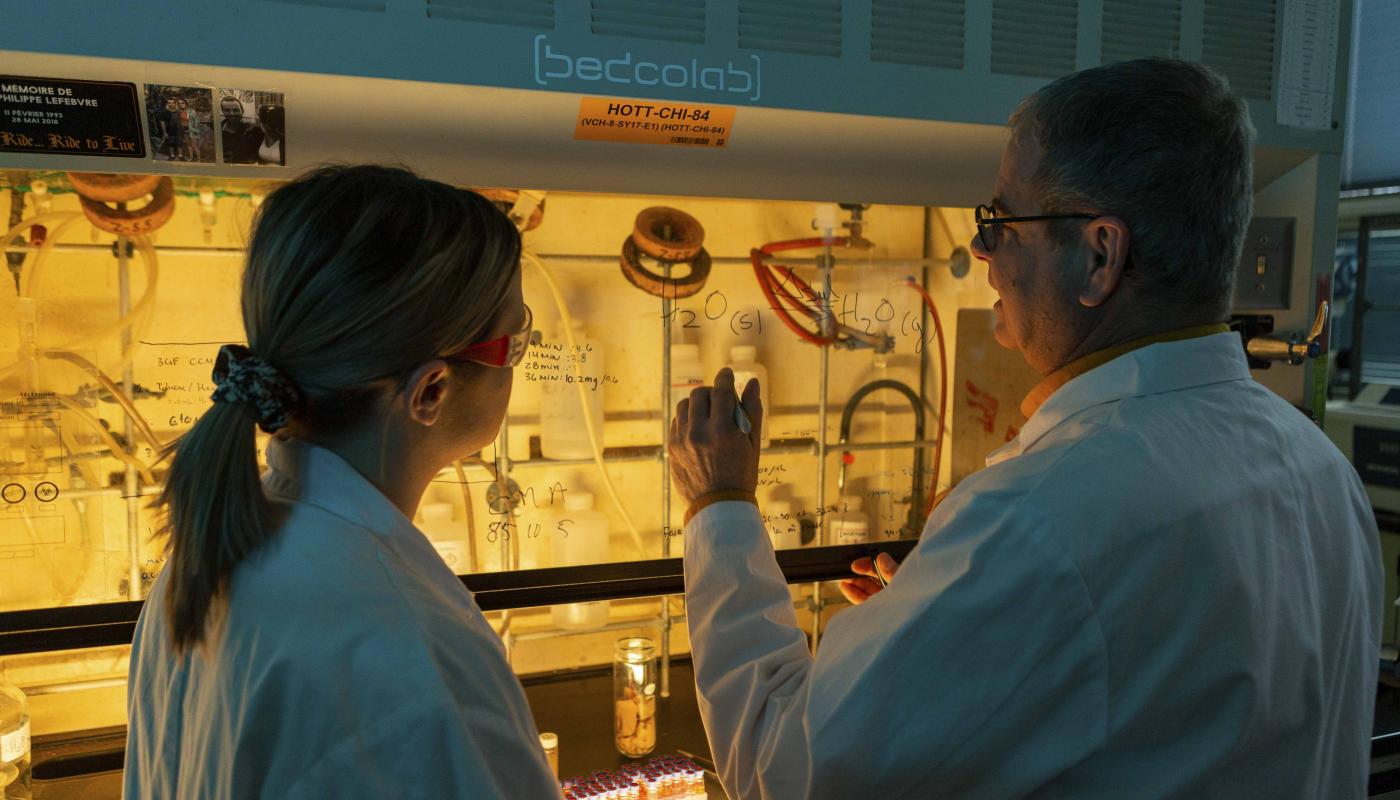 Normand Voyer's passion is passion. He's a research professor at Université Laval who devotes "just a bit" of his time to a talk entitled "The Chemistry of Love" given at schools and for various groups. This master popularizer has in fact delivered the talk no fewer than 300 times.

Many might think that giving talks, added to teaching, supervising master's and doctoral students, and conducting his own research, might be enough for one person. Not Dr. Voyer. He felt a yearning to organize the International Symposium on Macrocyclic and Supramolecular Chemistry (ISMSC) as well. Québec City has top-notch facilities, he reasoned, so why not show the place off together with its vigorous scientific community? Dr. Voyer's preparedness and conviction made a big impression on the advisory board, which unhesitatingly supported his bid, confirming Québec City as host of the 2018 symposium before he'd even wound up his pitch. And so it was that in July 2018, some 600 chemists descended on Québec City from around the world to present and discuss the latest in macrocyclic and supramolecular chemistry—and of course to fall in love with the place.

Once again, Québec City stood apart, not just for its beauty but for its rich community of resident researchers, affiliated with the regions many key industries. It all adds up to an incredible potential as an international event host, with the Ambassadors' Club standing by to outfit anyone who needs help.
*Images in all photos and videos were taken before the COVID-19 pandemic.