Hôtel-Musée Premières Nations undergoes major renovations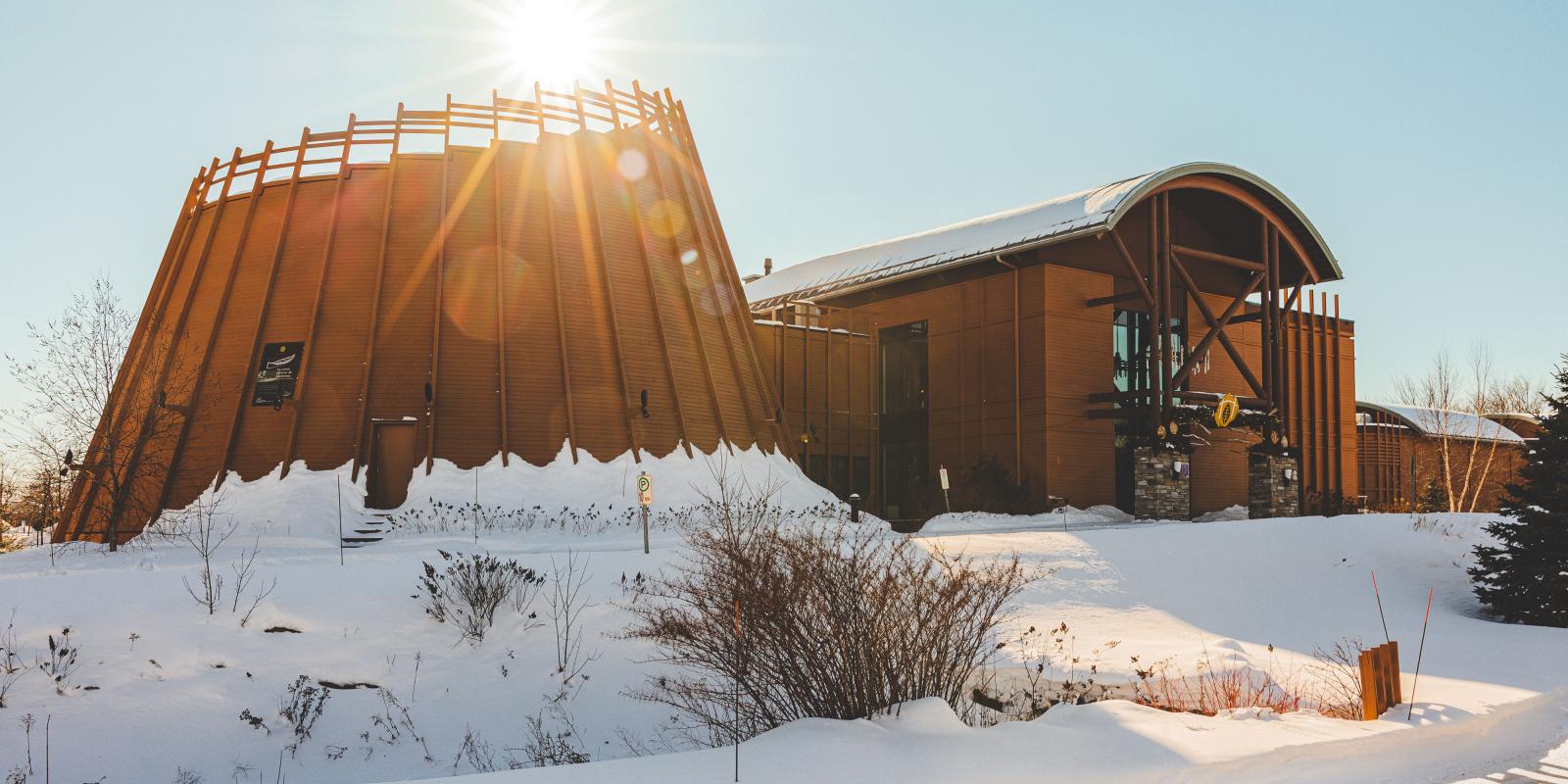 In October 2022, Hôtel-Musée Premières Nations announced the beginning of the second phase of its renovation and redesign project. During this phase, 24 rooms and suites were added to the current offering of 59 rooms, and an entirely new wing opened in spring 2023. Other revamps included the three-story sunroom, the establishment's end-to-end décor, and La Traite, the hotel's renowned First Nations restaurant with a terrace deemed one of the most beautiful in Québec City, according to Prestige Magazine. Additional meeting rooms were also made available: by the time the project was complete, Hôtel-Musée Premières Nations had at least 13 meeting rooms totaling over 7,000 sq. ft.
Hôtel-Musée Premières Nations: A top-rated Québec City hotel
Authentic corporate and incentive travel experiences have probably never been as relevant as they are now as attendees crave unique in-person moments and event planners look to drive engagement like never before. Québec City is a popular cultural destination that brims with authentic venues and activities like no other destination in the world. With its roots deeply ingrained in French, British and First Nations heritage, Québec City offers many options to achieve a level of authenticity that event attendees will appreciate, including the Hôtel-Musée Premières Nations.
Located in Wendake, about a 20-minute drive from downtown Québec City, the Hôtel-Musée Premières Nations allows delegates to become immersed in this First Nations' culture and history.
"The Hôtel-Musée Premières Nations is an authentic destination that offers an exceptional quality of services. The moments visitors spend there will be etched into their memories forever. After all, what you find there cannot be found anywhere else," says General Manager Alain Dufour.
Investments in the renovation project were part of a global vision to develop tourism within Wendake's Indigenous community and foster a better understanding of the First Nations' traditional ways of life. The hotel has welcomed Michelin-starred chef Marc de Passorio as Executive Chef. He is currently perfecting his learnings about Indigenous ingredients and cooking methods. Reputed sommelier Carl Etcheverry has also joined the team.
Wendake: Authentic First Nations experiences minutes from the hotel

Surrounded by stunning forest and situated on the banks of the Akiawenrahk River, Hôtel-Musée Premières Nations is a boutique hotel that blends modern amenities with the profoundly captivating traditions of the Huron-Wendat First Nation. As the home to the Huron-Wendat Museum, which hosts several permanent and temporary exhibits, Awen' boutique and Ekionkestha' National Longhouse, Hôtel-Musée Premières Nations provides all that event planners need to create a customized, one-of-a-kind Indigenous experience. Workshops, such as the Myths & Legends and arts and crafts activities, are sure to amaze eventgoers.
The hotel is also located near many other must-see Wendake attractions. For example, guided tours of the  Onhoüa Chetek8e traditional Huron site are available all year long. Other Huron-Wendat boutiques and Tsawenhohi' House, a cultural centre, are just steps away. For event attendees who enjoy the great outdoors, many seasonal outfitters, owned by members of the community, offer an eclectic mix of adventures in Wendake's surrounding nature: snowshoeing expeditions, river canoe tours, fishing, snowmobiling and more await you!

If you happen to be in Québec City in early July, the Huron-Wendat First Nation organizes its annual Pow Wow, a 3-day gathering chock-full of indoor and outdoor activities: sacred ceremonies, dance competitions, performances by musicians and artists alike, artisan exhibits, conferences, prayers, and other tributes.
Event planners are encouraged to organize a private tour of ONHWA' LUMINA, a 1.2 km outdoor multimedia night walk. This activity will transport participants on a journey to discover the Huron-Wendat First Nation's ancestors through the magic of light, sound and video projections. It's a collective adventure nobody should miss!
Hôtel-Musée Premières Nations, along with all of Wendake's tourism efforts, is part of a global plan to help the local community have narrative sovereignty to dispel stereotypes and myths about First Nations people. Event planners can not only provide attendees with an authentic experience that is second to none but also contribute to the economic and community vitality of Québec City's First Nations. Yiheh! (Welcome!).