Explore the best food tours for groups in Québec City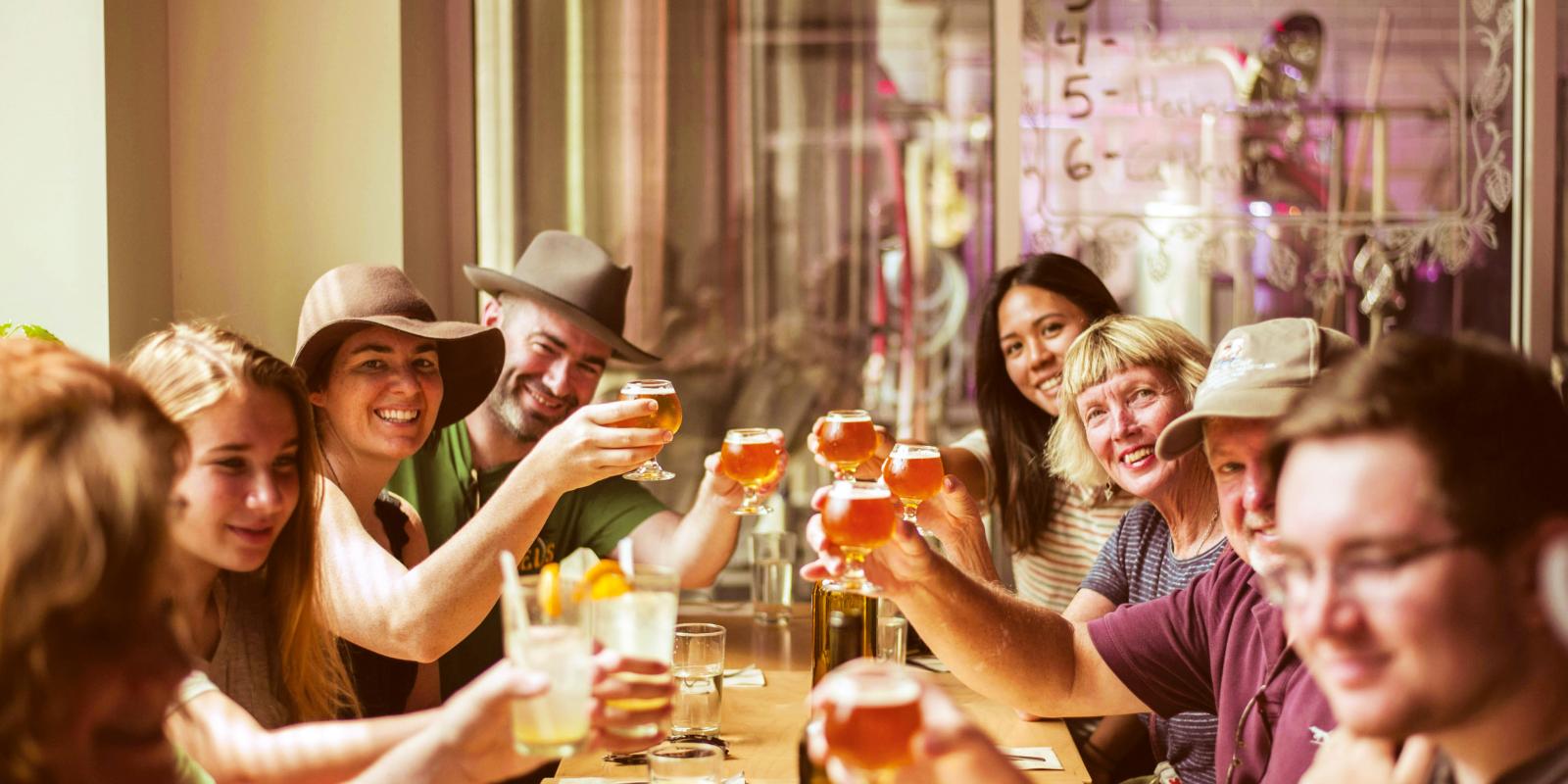 There's no better way to discover Québec City's history, culture and vibe than through its food. The city, renowned the world over as a foodie's haven and an epicentre of gastronomic delights, abounds with restaurants, cafés and bistros. An increasing number of food tours have sprouted up to business travellers distinct culinary experiences. Food tours are indeed a hot activity to add to any conference or convention program.
There are many delicious, informative, and fun food tours in Québec City to be discovered by foot or vehicle. These tours allow attendees to experience Québec's cultural traditions through food by exploring how Québecers and chefs prepare their meals, the influence other cultures have had on Québec cuisine, local ingredients, and even recipes they can take home!  In addition, event delegates can meet the owners of businesses and hear about the heart and soul they have put into their fare. Finally, Québec food tours are the perfect way for attendees to bond over a few delicious hours.
Here are some of the best food tours in Québec City. Bon appétit!
Québec Top Tours
While Québec Top Tours offers plenty of private and semi-private themed circuits to explore Québec City's history, culture and architecture, the company also offers custom tour guide services, which means you can organize your very own food tour 365 days a year! Different options are available, either by foot, car, bus or mixed formula.

Parcours épicuriens
Parcours épicuriens, a service created by CELEB'Évenements, a specialist in food events,
features no less than 10 tours to various neighbourhoods in Québec City. Each tour lasts between 3 to 4 hours and features stops to local restaurants, bistros, cafés, breweries, bars and food artisans. Their tours are not just about relishing in local fare but also about giving participants exclusive access to the passionate and dynamic entrepreneurs that make Québec City such a fantastic food destination.
Ateliers & Saveurs
A unique concept that is sure to delight event delegates: cooking classes! Ateliers & Saveurs in Québec City, offers an eclectic array of cooking and cocktail classes as well as wine tasting sessions. Held during lunch hour or in the evenings, the classes are hosted by experts from Québec's culinary school and the local restaurant industry. Attendees can bond as they whip up delicious meals and gain invaluable know-how on how to prep and enjoy all kinds of recipes: main dishes, appetizers, pastries, tapas, and a rainbow of trendy and old-fashion cocktails. Santé!
Tours Voir Québec
Tours Voir Québec takes event attendees on a Taste Trail to Île d'Orléans, a bucolic island just a 20-minute drive from downtown Québec. As participants travel through each village on the island and meet local farmers, they will appreciate the burst of flavours from vineyards, cassis- and cider-producers, sugar shacks in the spring, nougat makers and much more. Tours Voir Québec also hosts a behind-the-scenes gastronomy experience in Old Québec with a 2 ½ hour walking tour to taste typical specialities from various shops and bistros.
Grand Marché de Québec
Much like the sprawling markets found elsewhere in the world, Grand Marché de Québec (Québec Market) is a contemporary gourmet and regional food destination for discovering new products. It features aisles and aisles of decadent finds, with over a hundred producers and processors from the region. Grande Marché also hosts many activities throughout the year for participants to learn about the latest agrifood innovations and Québec culinary traditions. While no official food tours are organized, event attendees can be "let loose" to embark on their own food adventures!
Québec City Food Tours
Québec City Food Tours offers epicurean jaunts in both Old Québec and the city's St-Roch neighbourhood so that attendees can uncover Québec City's hidden culinary gems and less-traveled streets. The tours, which are by foot, last approximately three hours and include many stops along the way. Participating restaurants and bistros create exclusive experiences so that attendees enjoy exclusive meals and samples. Guides even make sure to highlight the nutritional value or quirky background of what people are eating!
Other food and drink tours
There are other exciting food and drink tours budding and experienced foodies should check out. Québec Bus Tour takes participants on a 3 to 3 ½ hour tour to Île d'Orléans' agri-food businesses. For beer fans and connoisseurs, Broue Tours Québec brings participants on a visit to three craft breweries and a brewing facility during a 3-hour tour of Québec City's rich beer heritage. HQ Tourism Services organizes evening gourmet tours at top-rated restaurants and that also include history stops to learn more about Québec City's bygone eras.
Québecers are wildly passionate about their food. They love sharing their exquisite dishes, world-class know-how, and local flavours. Planning a food tour during your next conference or convention in Québec City will undoubtedly offer event-goers feasts they will not soon forget.