Québec City travel facts and requirements for events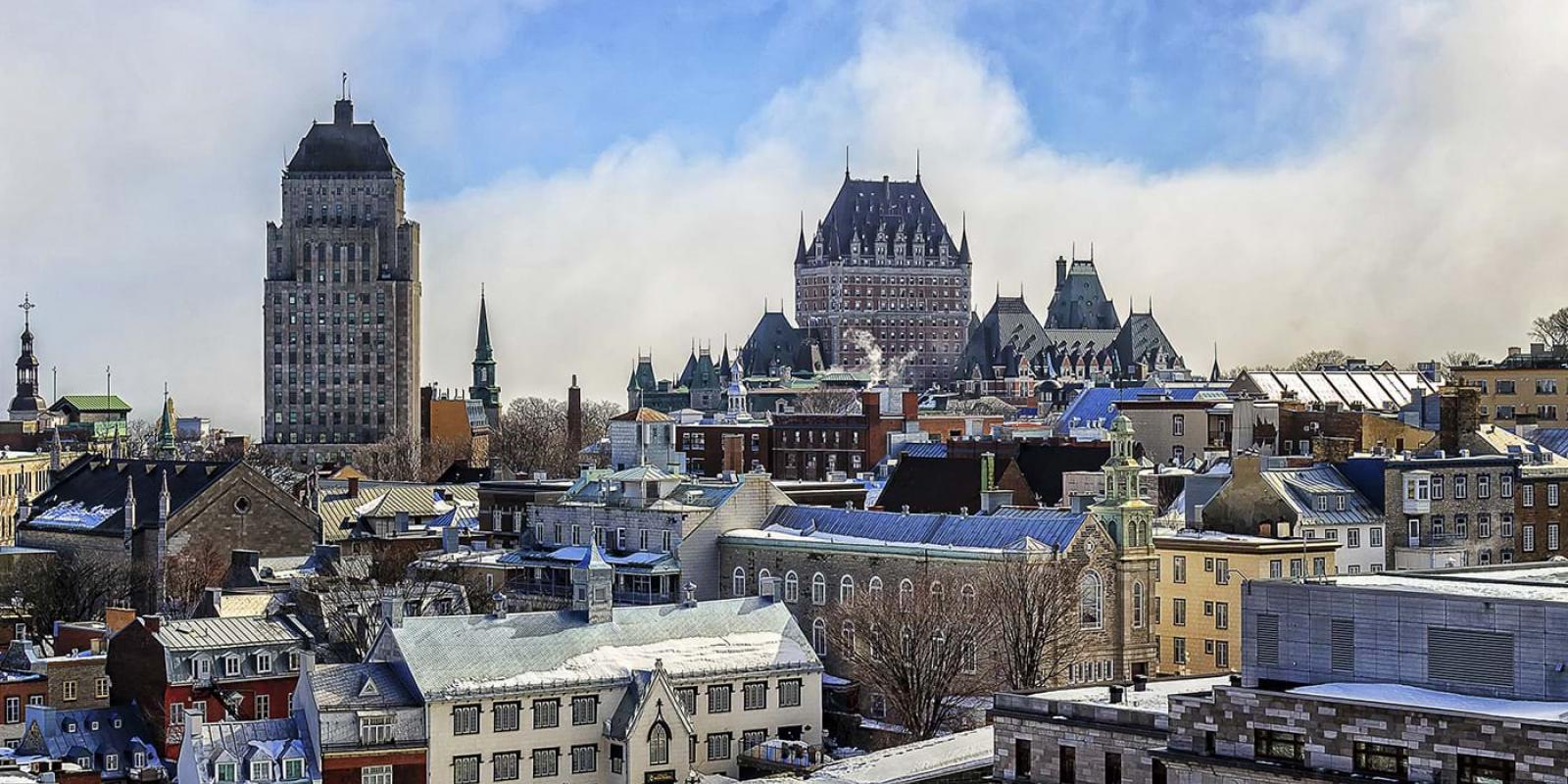 If you're organizing a convention or conference in Québec City, Canada, discover important travel facts and requirements for your event attendees. It's easy to travel to Québec City!
Is travelling to Québec City easy?
For event delegates from across North America and Europe, travel to Québec City can be hassle-free.
The city is located in Eastern Canada and its Jean Lesage International Airport is served by direct flights from major hubs in the Northeastern United States and other major Canadian airports. The city's location means that delegates from the US and Europe are just one connection away from Québec City. It is also easily accessible via rail, bus and car.
Once event attendees arrive in the city, they will be amazed at just how easy it is to get around town. In Old Québec, most accommodations, restaurants, event venues and tourist attractions are within walking distance of each other. Taxis are easily found and public transit is very well-developed, providing a convenient and eco-friendly option to travel in and around the metropolitan area. Furthermore, event planners who are interested in having attendees explore Québec City's nature are in luck: the great outdoors is only a 20-minute drive away from the downtown core!
Required documentation to travel to Québec City
The type of official documentation that event attendees will need to travel to Québec City depends primarily on where they are from. Delegates may be required to have an Electronic Travel Authorization (eTA) or visa, and provide biometrics.
For example, to enter Canada, US citizens need a passport valid for 3 months beyond their planned return date; however, no tourist visa is required for stays under 180 days. Note also that visitors who are not US citizens arriving from or transiting through the US to Canada will need to visit the US Customs and Border Protection website to learn more about the requirements to enter or return home from the US.
The currency used in Québec City
As a Canadian metropolis, legal tender is the Canadian Dollar (CA$ or CAD). Bills come in denominations of 5, 10, 20, 50. Coins currently in use are in the following denominations: 5, 10 and 25 cents, and one and two dollars. Retailers and restaurants throughout the city may accept other currencies; however, the exchange rates vary. Québec City is home to many chartered banks, credit unions and currency exchange offices, which may offer better deals.
Major credit cards, such as Visa, MasterCard and American Express, are widely used in Québec City—but may also offer different exchange rates. Business travellers can also do their banking the Plus, Cirrus and Interac banking network systems. It is always wise to carry some cash if you plan off-site activities in the countryside or that include visit small, local producers. For example, a few bucks will come in handy if you want to buy a delicious strawberry basket on Île d'Orléans.
Sales taxes in Québec
The province of Québec has two taxes—the GST (5%) and QST (9.975%) which are applied on the selling price of a good or service.
The Foreign Convention and Tour Incentive Program (FCTIP) provides GST rebates for convention sponsors, organizers and exhibitors for the GST paid on certain properties and/services used during conferences or conventions in Canada. Furthermore, a rebate may also be available for the Québec's sales tax (PST) during an event. Visit the Foreign Convention and Tour Incentive Program website for more details.
Registering your event with the Canadian Government
When organizing an event in Québec City, one of the first things to do—once you have booked accommodations and venues—is to register your event with Immigration, Refugees and Citizenship Canada's Special Events Unit.
This Unit is your go-to source for the latest on Canada's visa and entry requirements. In addition, if your event includes a tradeshow or product demonstrations, for example, the Unit greatly facilitates the visa process as well as the shipping of products for an exhibit, for example, to and from the Canadian border.
Getting to Québec City for an event is sure to be hassle-free and promises to offer an exceptional travelling experience. With just a little research and preparation, business travellers from all over the world can enjoy everything Québec City has to offer!