Why US event planners should hold their events in Québec City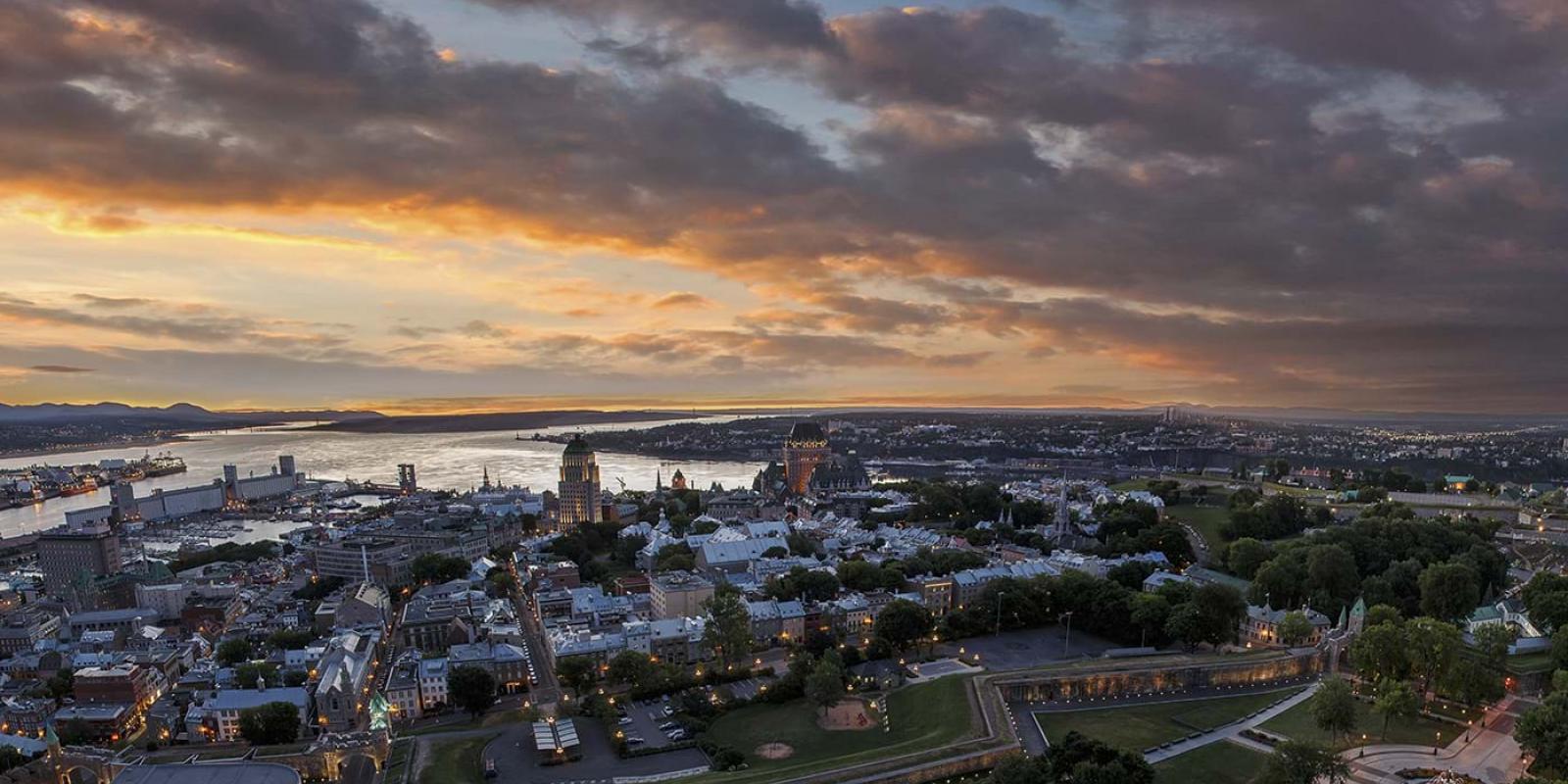 Are you an event planner located in the US? Looking for a one-of-a-kind backdrop for your next conference or convention that goes beyond the norm and expectations?  
Ditch the boring industrial park. Run away from the zzz white-bread venues of yesteryear. Eliminate the rolling eyes of potential delegates as you announce you're going back. To. The. Same. Place. Again. Say goodbye to decrepit accommodations and bland food. Say Bonjour! To Québec City.
If you have never embarked on the wild side, you may want to consider planning your next event in the only predominantly French-speaking location in North America (no worries, English is widely spoken). 
There are many factors event organizers need to take into account when choosing a host city. Cvent, a technology solution provider for the event industry, also published a like-minded guide on choosing an event's perfect destination. Some key criteria keep coming back: a destination's accessibility, affordability and marketing appeal. 
And Québec City will definitely help you tick off all the criteria off your list.
Marketing appeal
With a plethora of events and festivals year-round, it's easy to sell Québec City to attendees. From the Summer Music Festival, where Keith Urban, P!nk, and Metallica, just to name a few, have sung their hearts out on the Plains of Abraham, to the Québec Winter Carnival, Québec City offers seasonal activities that are sure to delight.

As the cradle of French civilization in North America, Québec City's unique blend of French and English culture has a je ne sais quoi that cannot be found anywhere else on the continent. As the only walled city north of Mexico and a UNESCO World Heritage treasure, Québec City deeply immerses visitors in its rich 400-plus year history. 
The city's European charm provides the perfect backdrop for North Americans to visit Europe without crossing the pond. Along with its allure, Québec City's amazing tourist spots, unique venues, and activities that are held in all four seasons make it an easy sell for delegates. In addition, the city's local population is very welcoming and friendly—exactly as business travellers from around the world perceive the Quebecois nature.
Affordability
If your association or company is based in the United States, with most delegates hailing from south of the border, note you'll be able to take advantage of great exchange rates with the Canadian dollar. This can go a long way to keeping both your and attendees' costs in check.
With Québec City, you can afford to have your event attendees enjoy a trip to a European-like without breaking the bank. For one, unlike other major urban centres, the city offers a cosmopolitan feel at very affordable costs, including accommodations, restaurants, transportation, and more.
Accessibility
Québec City's Jean Lesage International Airport, located only 16 kilometres from the downtown core, welcomes hundreds of flights from many major US and Canadian hubs. What's more, the airport is undergoing a major expansion project, which will include the establishment of a US customs pre-clearance facility, which will further ease travel for US visitors.
Once in downtown Québec City, event organizers will be impressed by just how…accessible…everything is. Major tourist attractions, the Québec City Convention Centre, hotels, and  fine dining are all within walking distance of each other. And if you're considering an off-site activity or downtime on the city's outskirts, there are a wide variety of inexpensive options to get to and from Old Québec.
Québec City's many allures make it an appealing, cost-effective and easy go-to destination for your next conference or convention. Speak with one of our local representatives for more information on how to make your next event a resounding success!