Top 5 reasons to work with a destination management company (DMC)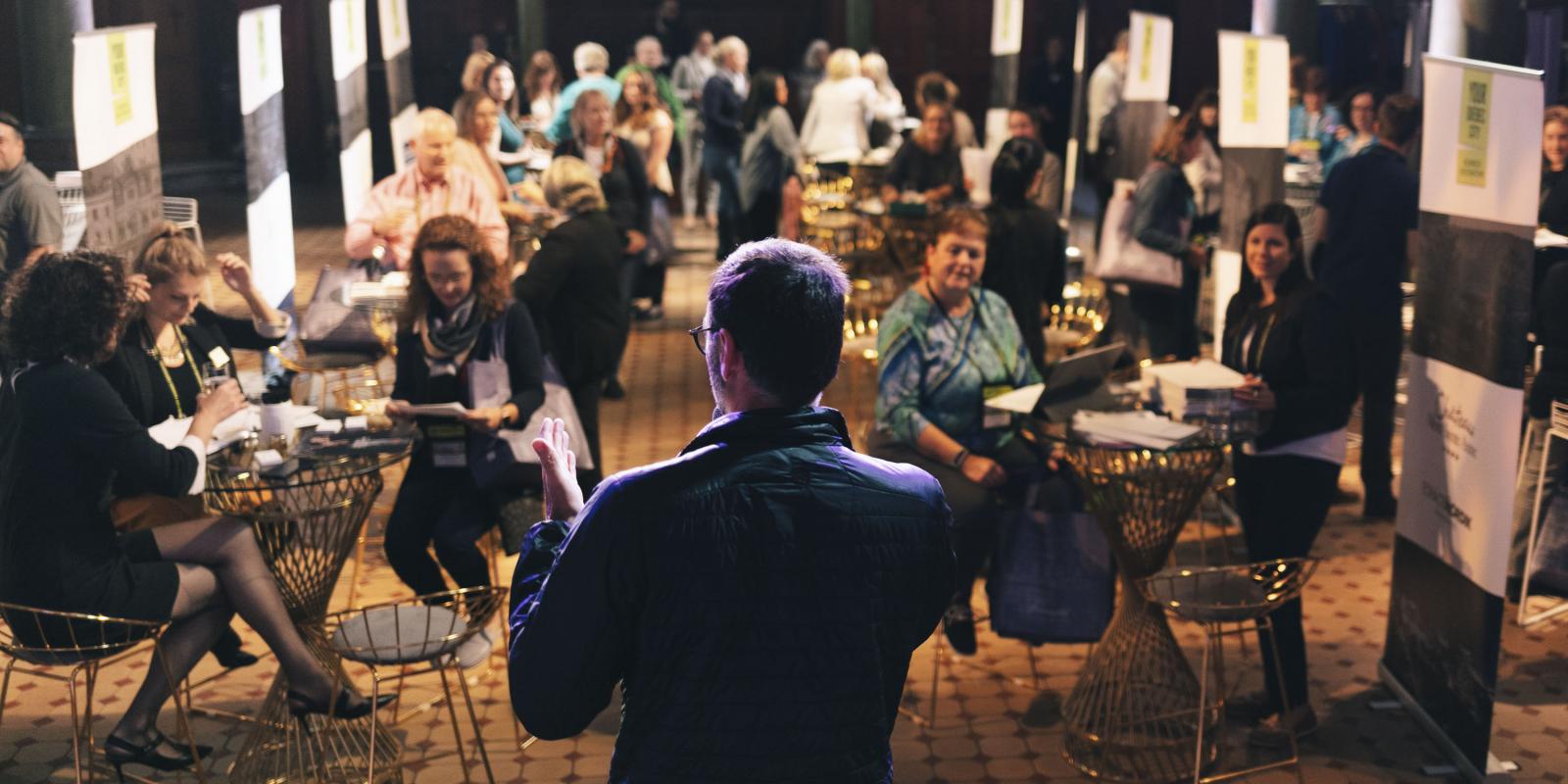 Organizing a conference or convention can be demanding—whether you are a seasoned event planner or a person assigned to the task without prior experience. Challenges can be compounded when you have minimal or zero knowledge of the host city.
Luckily, local destination management companies (DMCs) can make event planning easier, more efficient and better. DMCs are the gateways not only to a wealth of information about a particular city but also a vast selection of local suppliers.
DMCs in Québec City become an extension of an event planning team, providing the brains and the hard work to pull off a successful convention or conference. Let's take a look at the top 5 reasons tow work with a DMC.
Marriott Québec Centre-Ville

1

Ability to create unique event concepts and experiences

Looking to wow your attendees? Then look no further than to DMCs to create unforgettable event concepts and experiences. DMCs tap into a host city's unique culture, history, culinary scene and real vibe—something that is difficultly achieved if you don't know the destination.

Nicky de Champlain, Director of Sales at JPdL Québec, and Stéfane Ratté, General Manager at Inscript, both Québec City DMCs, agreed that their organizations can design events based on a specific event theme, attendee personas and what makes the host city so special. For example, Québec City's European charm and 400-plus years of history make it the perfect backdrop for event delegates to travel back in time and immerse themselves in all things historical and cultural.

Office du tourisme de Québec

2

Extensive knowledge of the destination

"I think the number-one reason experienced and beginner event planners turn to DMCs is that we have comprehensive knowledge of the destination, including language, accommodations, venues, meeting spaces and activities," explained Ms. de Champlain. "Our local expertise eliminates a lot of the research time that goes into planning an event.

Working with a DMC means you can get the opportunity to visit secret gems that may not be known to non-locals. Thanks to a DMC, a planner can get a much better feel for the host city and tailor the event so that attendees can enjoy a more authentic experience.

3

Expertise in event planning

"Event planning can vary from one destination to another," said Mr. Ratté. "Each host city has its own character, for sure, but it also has its own set of regulations and standards to abide by. A local DMC therefore has both the experience in event planning—and the know-how to successfully organize the event in its home town."

Mr. Ratté provided a case in point with respect to Québec City. "Organizing a tour in Old Québec is often on an event planner's bucket list for delegates. And that's great! We provide the tips and tricks to ensure a hassle-free experience."  For example, its best to explore Old Québec by foot; tours with buses can be problematic on certain streets as they are too narrow or prohibit heavy vehicles from passing through. "Strolling through Québec City's old-world cobblestone streets is so much better!" he added.

4

Local contacts and exclusive partnerships

DMCs have strong ties with local suppliers. These long-term relationships means that event planners can benefit from better pricing, exclusive offers, great on-site assistance and simplified logistics."

"We work closely with our supplier partners to create highly engaging and custom experiences to amaze event attendees," said Mr. Ratté. "We also like to renew what we and our suppliers can offer so that event planners never feel as though they are getting a cookie-cutter approach."

DMC's are masters when it comes to offering event planners peace of mind," Ms. de Champlain said. "We always accompany our clients before, during and even after an event to make sure everything runs smoothly and according to stipulated goals and budgets.

Ms. de Champlain pointed out that even with the best foresight, issues can arise during a convention or conference, whether it is with travel arrangements, IT headaches, or problems with a venue. DMCs support event organizers by proactively developing contingency plans and providing alternatives. "When a planner leverages the skills of a DMC, they can rest assured knowing their event will take place without a hitch."
 

The value of DMCs for organizing a conference or convention is undeniable. They are an event planner's go-to solution to optimize resources, streamline event operations, minimize stress and, above all, allow a host city to unveil its kaleidoscope of colours.