Why Québec City is the perfect destination for aquatic competitions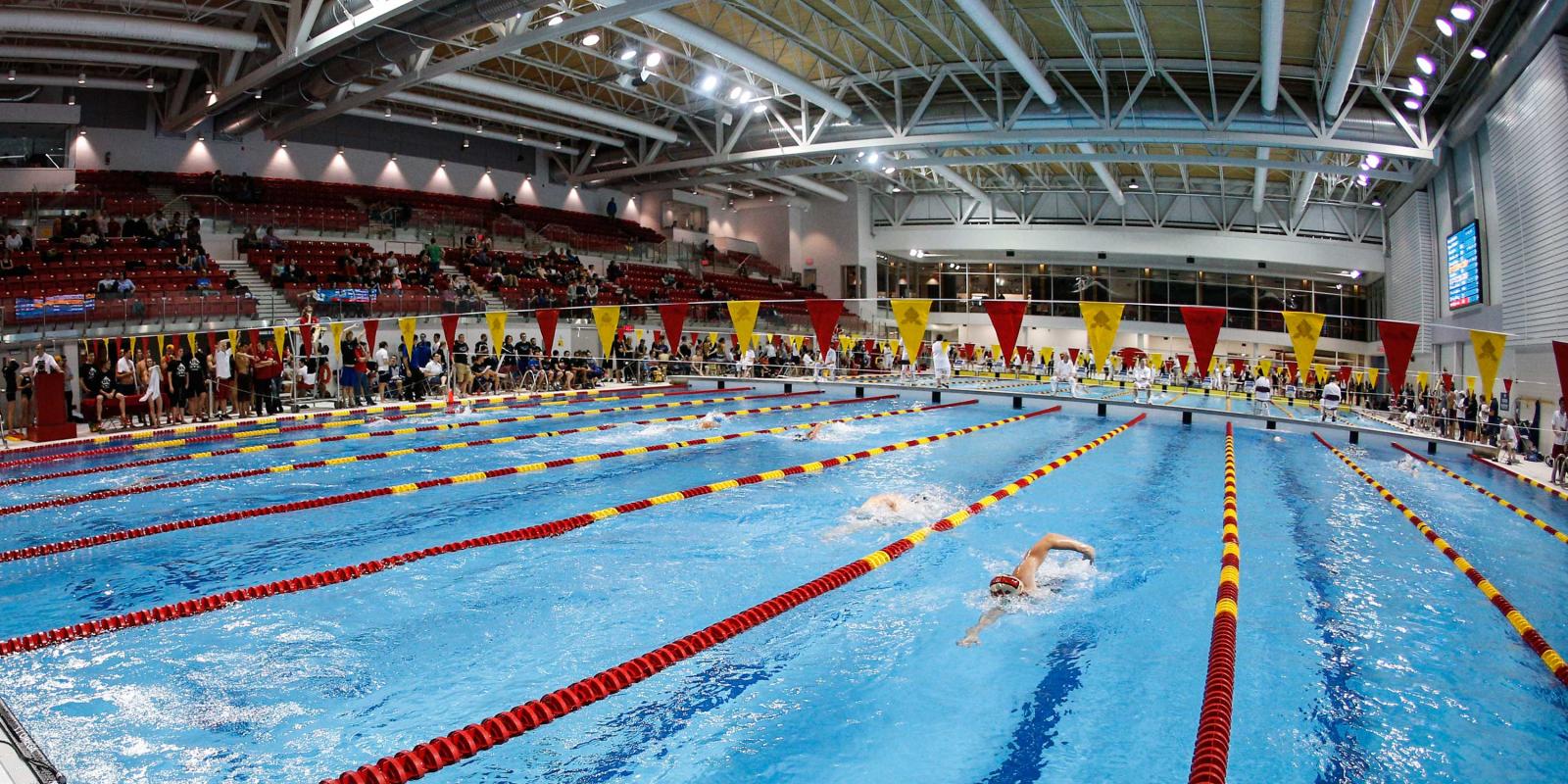 Are you looking for a host city for your next aquatic or swimming competition? Look no further than Québec City! Named second best sports city in Canada by the Global Sports Impact Nations Index (GSI), a yearly analysis of nearly 1,000 national and international sports events hosted in Canada, Québec City stands out for its many advantages as a destination that can easily cater to major championships, competitions and sports events.
Organizing a swim meet or aquatic championship is a breeze when working with Québec City's pool of experts. In 2022 alone, Québec City welcomed several prestigious competitions for water enthusiasts, including the Canadian Artistic Swimming Championships, the Canadian Masters Artistic Swimming Championships, and the FINA World Junior Artistic Swimming Championships.
"For over 50 years, aquatic activities have been at the heart of our DNA at Université Laval's sports complex, known as the PEPS. Year after year, we organize major aquatic events thanks to our unique facilities in the region of Québec, the expertise and experience of our team, and the proximity of accommodations and other venues near the competition site, explained Frédéric Poirier, Assistant Director of the PEPS's sports activities. "The PEPS is a coveted centre for all aquatic disciplines as it is the largest sports complex in Eastern Canada and is located in the heart of a thriving community."
Here are the top reasons why hosting a water sports competition in Québec City makes perfect sense.
Top 3 reasons to organize a swimming or aquatic competitions in Québec City
1

Flexible aquatics infrastructure

Université Laval's PEPS sports complex features 2 swimming pools that can be used for both competitive meets and training sessions. The pools can be configured for 25 m and 50 m, with large borders for coaches and assisting staff as well as 1,000 seats for spectators.

2

Great on-site facilities

In addition to the swimming area, the PEPS offers a wide range of team and meeting rooms as well as amphitheatres that cater to groups of 6 to 150 people and can be configured between 200 and 1,000 square feet. This feature alone is extremely rare and sought-after by event planners of swimming and aquatic competitions. These event spaces can include screens, kitchenettes, videoconferencing systems, and speakers.  

3

Location and tourist attractions that score high

What's not to love about Québec City? As just the right size of a host city, what is truly compelling about Québec City as a sports destination is how close everything is—from accommodations to restaurants to tourism hot spots. Université Laval is located in Sainte-Foy, the borough next to the city's bridges that connect to the north and south shores, which unveil beautiful viewpoints of Québec and the surrounding environment. This central area has everything a sports event planner could want. In a nutshell, Québec City ticks off all the boxes.

 

Interested in learning more about Québec City's potential for your next aquatic or swimming competition? We'll show you just how your event can take place so swimmingly well!

Contact us to start planning your aquatic competitions and events!