Best ski destinations for your events in Québec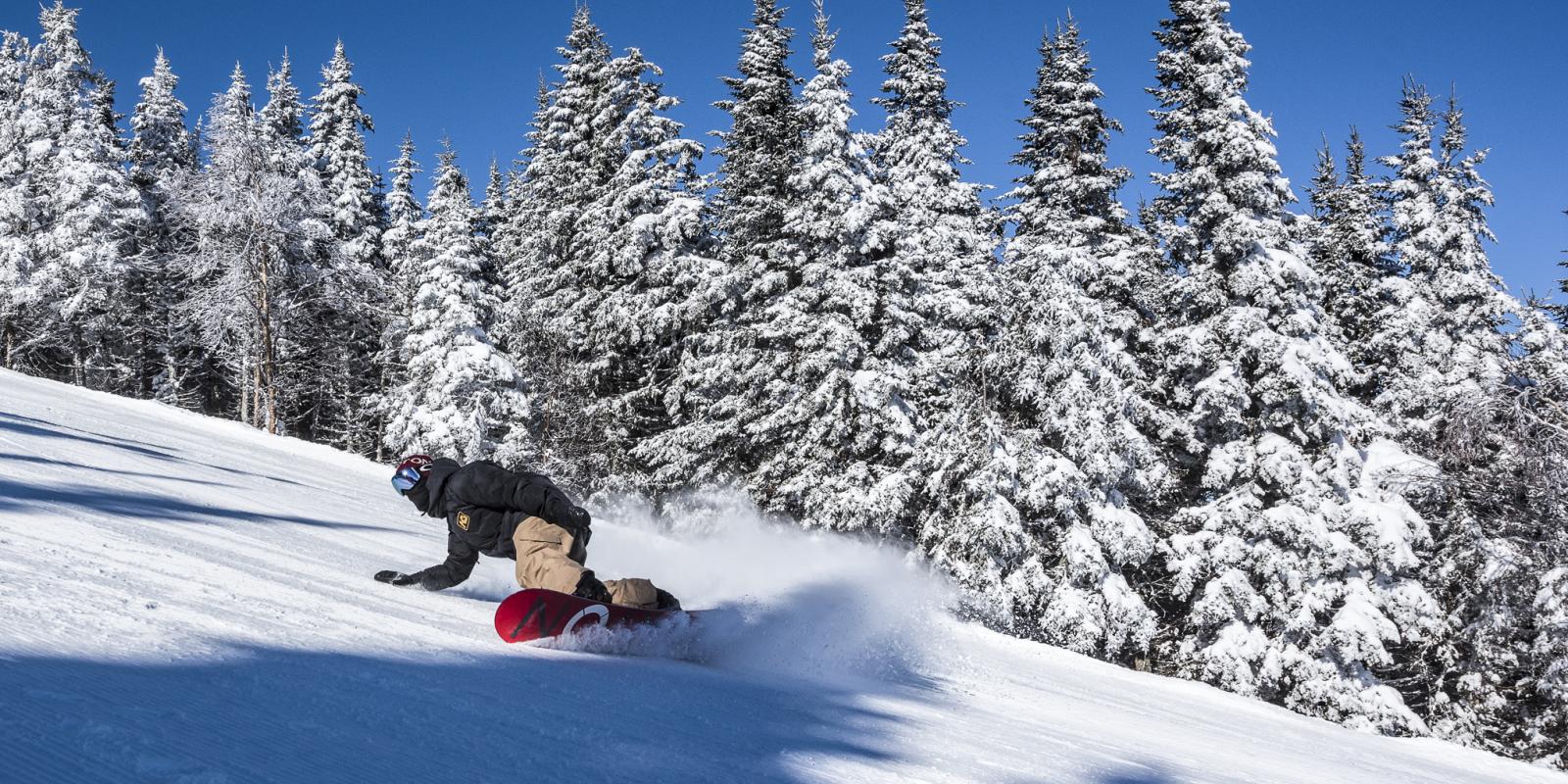 Want to spice up your next convention or conference? Looking for the perfect off-site venue for an upcoming event that combines adrenaline, exoticness and some great winter fun?
Then why not consider some of Québec City's great ski destinations? Did you know that the city is renowned for its skiing and myriad of sports activities—and that it takes only 20 minutes from Old Québec to immerse yourself in the great outdoors? The following locations offer a wide array of meeting and conference facilities, amazing accommodations, and skiing packages for some downtime or teambuilding exercises.
1

Delta Hotels by Marriott, Mont Sainte-Anne, Resort and Convention Center

Located at the bottom of Mont Ste-Anne, Delta Hotels by Marriott, Mont Sainte-Anne, Resort and Convention Center is the province of Québec's biggest resort conference centre.

The newly renovated resort features 21 meeting rooms spread over 42,229 square feet of meeting space.  It can host a wide variety of events, including banquets, talks and theatre-like presentations. The event space can be configured in a myriad of ways to accommodate small or large events. The resort can also create tailored packages for event attendees to combine social and sports activities with official conference programming.

Mont Sainte-Anne's total acreage is 2,145 acres and it features 71 trails open during the day and 19 trails open at night. From spa escapes to whipping down the slopes, this resort definitely packs a punch when it comes to enjoyment!

 

2

Chalets-Village Mont-Sainte-Anne

Also situated at the foot of Mont Sainte-Anne, Chalets-Village Mont-Sainte-Anne is a fantastic venue to combine off-site activities with the ultimate in coziness. Surrounded by mountains and rivers, Chalets-Village Mont-Sainte-Anne features 14 large country houses, equipped with between 4 and 32 bedrooms, fireplaces and kitchens.

Chalets-Village Mont-Sainte-Anne is located just 30 minutes from Québec City and a quick drive to Mont Sainte-Anne. It offers a wide variety of activities for busy event attendees looking to spend a little extra time in the great outdoors. If you want to offer event attendees a dose of carefree time, this is where it is at!

One of Québec City's most recently constructed resorts that is focused on health and well-being, Entourage sur-le-Lac Resort is the epitome of mixing business with pleasure. Nestled within breathtaking landscapes and on the banks of Lac Beauport, Entourage sur-le-Lac offers 166 rooms, suites and penthouses, along with meeting facilities that can cater to many different types of conventions and business meetings.

It features an impressive selection of sports activities and its restaurant is focused on serving highly nutritious fare made with local ingredients. Ski buffs will delight in the fact that the resort is just minutes away from Le Relais, one of the first ski resorts in eastern Canada, which has 173 acres of skiable terrain and 32 trails of varying degrees of difficulty. It is the perfect mountain for beginners and experts alike!

If carving the slopes and breathtaking adventures are on the minds of your attendees, make sure you check out Québec City's ski centres. And don't forget, the mountains also offer other winter sports, including snowshoeing and cross-country skiing, so that delegates can experience what true winter wonder is all about!