Québec City's Old Port: A picturesque neighbourhood for event attendees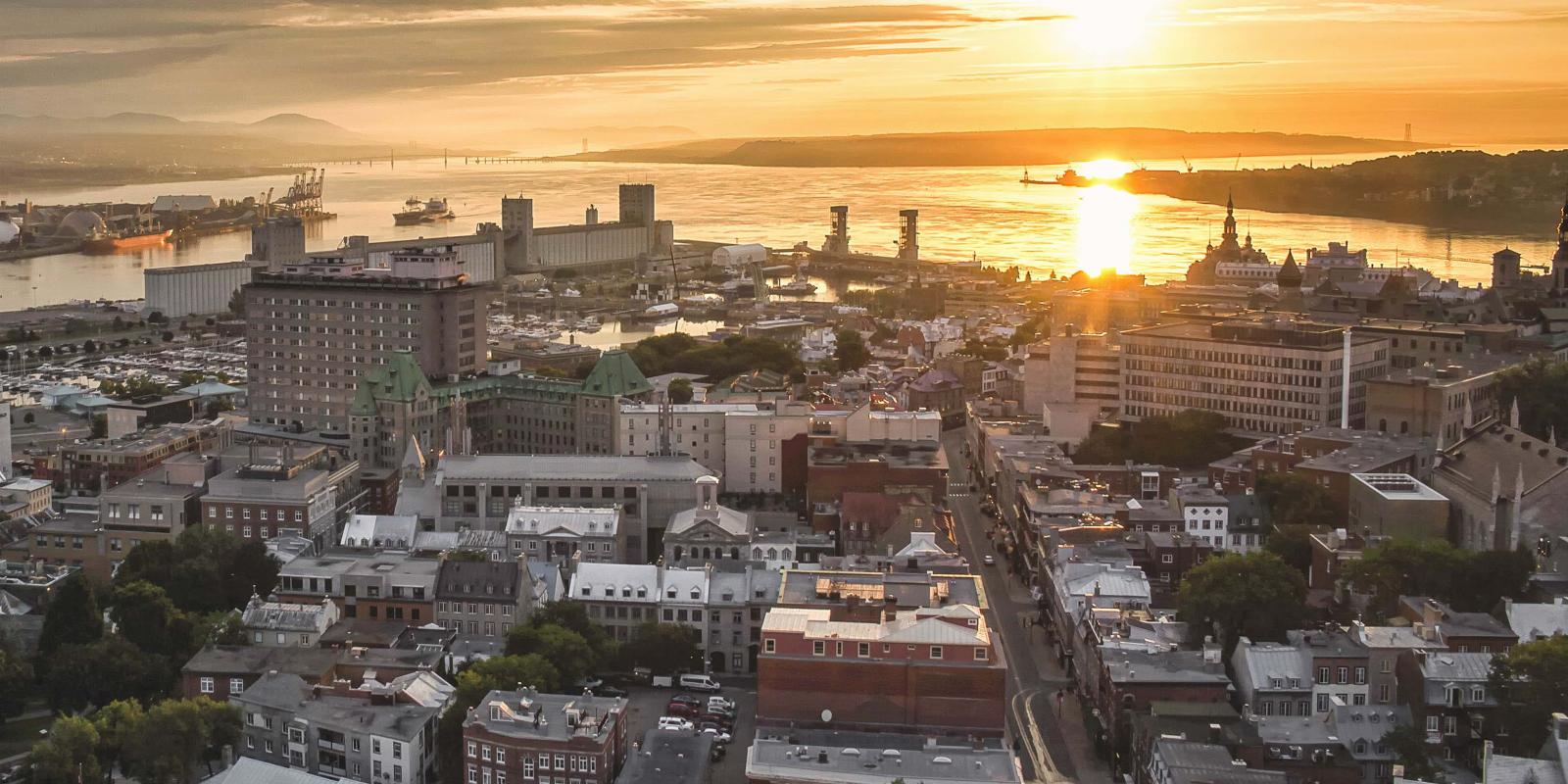 Holding a convention in Québec City? You may be wondering which neighbourhood to choose for your event attendees. If you're looking to immerse delegates in Québec City's European charm and artistic flair, the city's Old Port district, nestled right beside quaint Petit-Champlain streets and overlooking stunning riverscapes of the St. Lawrence River, is a fabulous area.
Boutique hotels, exclusive to Québec City, can be found in many of the Old Port's cultural and historical  nooks as well as in front of the river's shores. Here are our top three picks for accommodations in Québec City's Old Port.
Auberge Sainte-Antoine

As a member of Relais & Châteaux, Auberge Saint-Antoine is the epitome of unpretentious luxury. Built on a major archaeological site, this boutique hotel is steeped in history. The decor is modern—with a touch of history thanks to the many artefacts from French and British colonial regimes that are on display throughout the hotel. Often short-listed by the Condé Nast Traveler Readers' Choice Awards, Auberge Sainte-Antoine is home to one of the best restaurants in Québec City, Chez Muffy, and Bar Artefact, a lounge-like bar that hosts musical acts, including jazz, folk rock and soul pop.
Event attendees will fall in love with the 95 individually designed luxury rooms and suites. Six meeting rooms are available to cater up to 100 guests for a variety of functions, such as business meetings, off-site training sessions, product launches, corporate retreats, receptions and more.
Hotel 71/Le Sainte-Pierre

What's not to love about Hotel 71/Le Saint-Pierre? In the heart of Québec City's Old Port, this boutique hotel is neighbours with gourmet restaurants, bistros, art galleries, museums, sidewalk cafés, artistic alleys, and antique stores. In addition, delegates will be just a few steps away from Place-Royale, one of the oldest French-built sites in North America. If you want a taste of French culture, this is the place to be!
Delegates will appreciate the 60 tastefully decorated rooms and suite that envelop guests in contemporary comfort. The hotel also features several well-equipped conference rooms for any occasion. They can play host for up to 100 guests and are ideal for work sessions, business meetings and seminars. Oh! And don't forget: if your attendees are epicureans and love Italian food, Il Matto, serves authentic dishes from the owner's Italian mother! Bon appétit!
Hôtel Le Germain

Sophisticated details reign at Hôtel Le Germain. Created and managed by the Germain family, who were one of the first to introduce boutique-hotel concepts in Canada, this hotel takes urban-chic and comfort to a whole new level. Located in a century-old building, Hôtel Le Germain is an eight-storey upscale hotel that has retained its period features. It offers a window into Québec City's fascinating heritage. It is a modern oasis surrounded by French Canadian history and culture.
Ranked one of the top 10 hotels in Canada by Condé Nast Traveler Awards, Hôtel Le Germain is the perfect accommodation with spectacular views and ultra-cozy rooms. Two meeting rooms are available for business meetings and intimate after-hours receptions for up to 80 guests.
Québec City's Old Port is definitely an event attendee's must-see, must-stay neighbourhood for any conference-goer that wants to explore the city…differently. With refined hospitality and an eclectic vibe, event planners and attendees will fall under its spell.