Best tips for hassle-free event logistics
Québec City Business Destination recently sat down with Catherine Forgues, Head Event Coordinator at the Québec City Convention Centre with 15 years experience under her belt and close to 150 events coordinated, to get her take on event logistics and some often over-looked aspects you should consider for your next meeting or convention.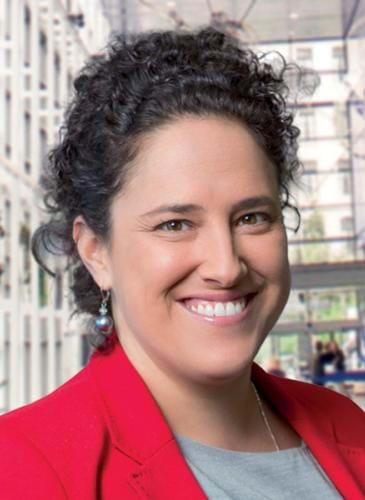 Event planners can never underestimate the power of flawless logistics; like a well-oiled machine, how effectively your logistics are carried out as well as how quickly you can turn on a dime if something unexpected arises, will make a huge difference between racing to the finish line with glory—or struggling with logistical nightmares that negatively impact your event. Here are Catherine's tips to managing your event's logistics. 
Determine your logistical priorities
Depending on the industry in which your meeting or convention caters to, your event may have specific requirements that will irrevocably dictate your choice of venue, technical needs and partners. Catherine recommends making a comprehensive list of all your logistical needs, including those regarding F&B as well as unusual suspects, such as oversized materials (buses and trucks), water and drains for demonstrations.  "The choice of your venue really needs to be aligned with the sheer essence and level of complexity of your event," noted Catherine.
And remember! Not all venues offer or have access to more specialized suppliers. "You'd be amazed at the hidden and skyrocketing costs of having to call in last-minute suppliers to find a solution to your logistical issues," she added. "Venues, such as convention centres are often one-stop-shops for all your event needs. They may entail more upfront costs, but offer more in-house services and seasoned professionals dedicated to your event. Don't automatically run to the cheapest venue option. In the long run, you may end up busting your budget with unpleasant surprises.
Convention centres often have the latest and most sophisticated infrastructure tailored for all sorts of industries, including audio visual equipment, wall-to-wall high-speed Internet, access to water and drains, etc. They are very much attuned to the needs of various market sectors. Event planners should determine what they need and select the most appropriate venue," Catherine concluded. 
Organize an event production meeting
Whether you are working with a convention centre, hotel or other venue, organizing a series of event production meetings with your main suppliers—together—will go a long way in getting everyone on the same page as to the objectives to achieve, improving communications between partners, and increasing overall efficiency. "At the start of any event, we bring together our client, technical experts, F&B partner, decorators… basically, every stakeholder that will be involved, in one way or another, in the event," explained Catherine. "These meetings truly help to set things in motions in a clear and optimized fashion." Moreover, production meetings ensure that everyone is held accountable for their part of the event—down to the minutest of details.
You can never be too prepared
As the meeting and event planner, you need to come prepared with your concrete objectives, event ideas, financial and resource constraints, and requirements from your key stakeholders. Combined, these will allow you to evaluate if your vision is achievable, if it can be scaled up or if it needs to be scaled down. "There are two sides to an event's feasibility," said Catherine. "On the one side, event planners need to set realistic parameters and timelines to organize and carry out their event. On the other hand, partners and suppliers need to come up with creative solutions to deliver on clients' expectations."
Even more important: don't forget that you, as an meeting  planner, cannot be a jack of all trades. "Rely on the experts you have chosen. They know what they are doing and have access to resources that would be too complicated and time-consuming for you to scout out in an unfamiliar location or in the heat of your event's action," reassured Catherine. The trick to finding the best partners? Check with local event specialists, and do your homework way in advance.
Ask questions. Many questions.
For each partner or supplier, make a list of all the questions and concerns you may have. Furthermore, share all the information you have with your venue or event coordinator so that they can guide you towards the best options available. Sounds obvious? Think again. Catherine thinks that you can never ask too many questions. For example, with your F&B supplier, can it cater to dietary and religious restrictions? Can custom menus be created? Can a tasting be arranged prior to choosing a caterer or confirming menu choices? What does it do with food surpluses? How do they manage and control alcohol servings?
For technical suppliers, you may want to know what their definitions of "high-speed Internet" actually is. Let's face it, you'll need some pretty hefty bandwidth if you have 1,000 delegates downloading a 30-page white paper at the same time during a meeting. What kind of support, services and equipment do they offer if a main speaker's computer decides to kick the bucket the day before she is set to present? It stands to reason that you won't be able to mitigate everything that could possibly go wrong, but knowing that you and your suppliers have a Plan B, C and even D can go a long way to keeping stress at bay—and an unexpected glitch as painless as possible.
The logistics surrounding your meeting, event or convention may seem overwhelming as there is so much to plan for. Yet, with detailed planning, rock-solid partnerships and a willingness to dig deep into the details, you are sure to successfully pull off your next event without hitch.