At the helm of the Hilton Québec kitchens: An interview with new chef Marie-Chantal Lepage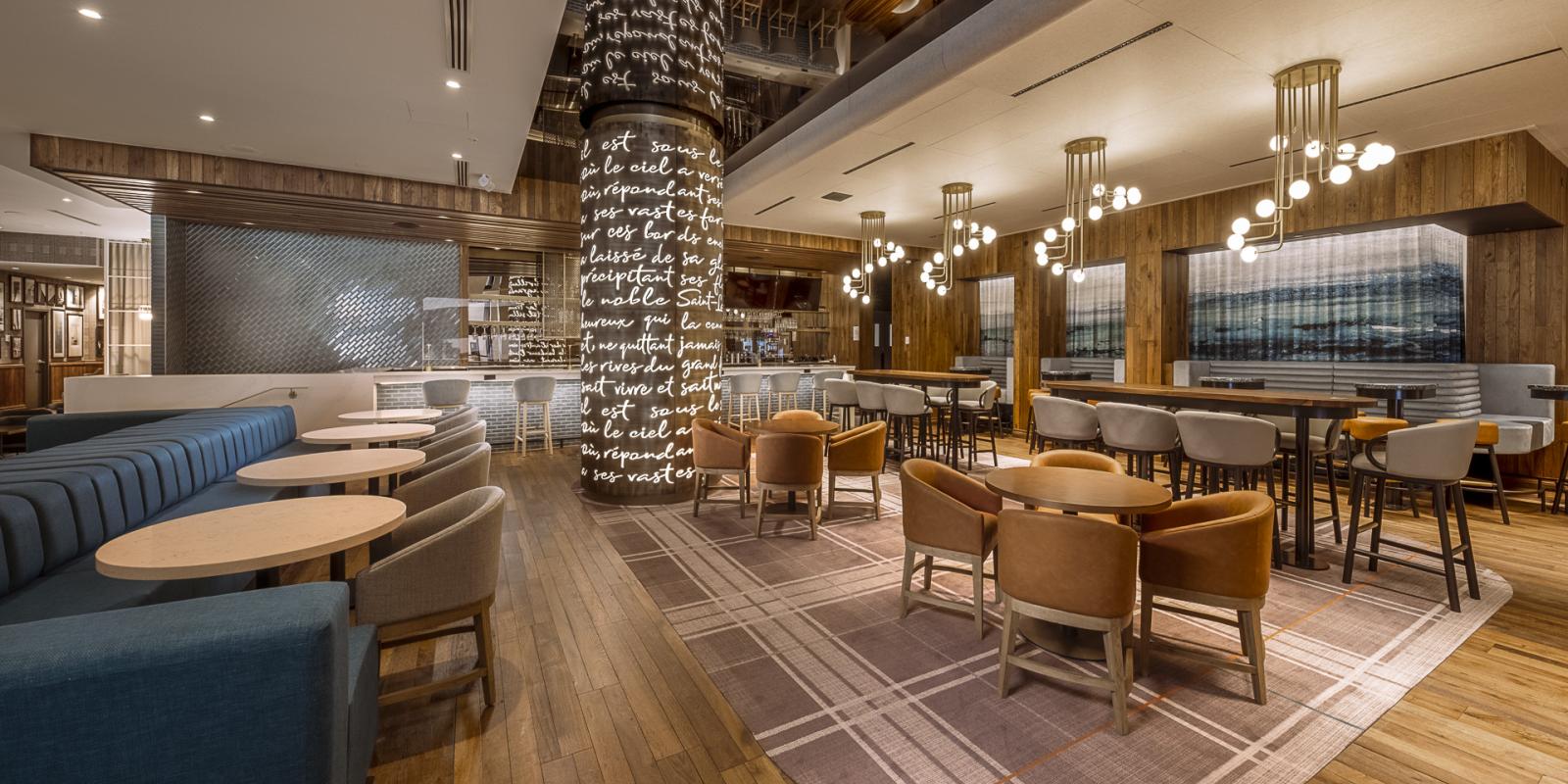 A wind of change is blowing through the Hilton Québec as Chef Marie-Chantal Lepage has taken over the reins of the hotel's kitchens and CABU restaurant. We spoke with her to learn more about her aspirations and inspirations for this new chapter in her career.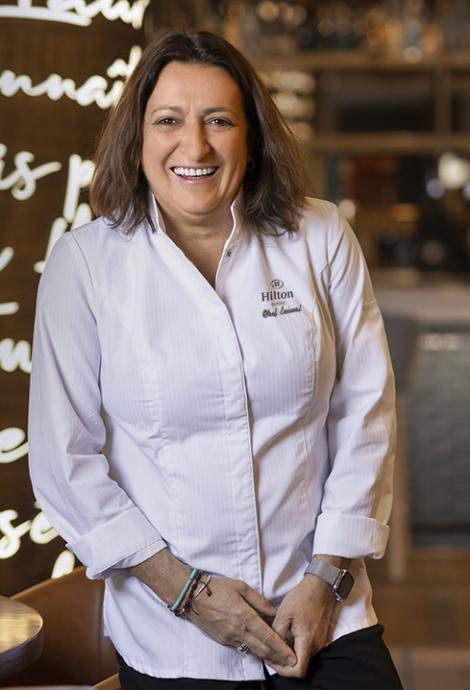 If I can encourage the next generation: cooking is a beautiful and dynamic profession. Cooking brings people together and makes them happy!
Your career path is impressive, spanning over 35 years. Tell us about your past experiences

.
Where to start? I have had many chapters in my career. In the beginning, I had the chance to work with the great and renowned chef Serge Bruyère. He was a mentor to me, and I am still in the business because of him. I have had incredible opportunities offered to me. For example, in 1999, I was asked to be an ambassador for Québec products internationally. I travelled to Lebanon, Japan, Singapore, Paris, the United States, Dallas, Chicago, New York, San Francisco, etc. It was a whirlwind! I also participated in several international events in Québec City. Among others, I oversaw the biggest banquet in Québec City: 4,500 guests with a 6-course meal for the Olympic Committee and its President at the time, Jacques Rogge. It was a fantastic experience! My most significant recognition in this predominantly male environment is that I am the only woman (to this day) to have been named National Chef of the Year for the Société Cuisinier Pâtissiers du Québec (SCCPQ). If I can encourage the next generation: cooking is a beautiful and dynamic profession. Cooking brings people together and makes them happy!    
What motivated you to take the plunge when the Hilton Québec offered you the executive chef position?
Of course, it was a thoughtful decision. After spending a few years on my own, the pandemic, I wanted to be back in the heat of action. For me, it was an easy decision. I feel that the Hilton Québec is a meeting place for many people, both visitors and locals. The Hilton name is synonymous with prestige. For its new restaurant, CABU, the management's vision fits with my values. A story in every bite... I like to go into the dining room, meet the customers, explain to them what they have on their plate and how it is made. Hilton trusts me to evolve the restaurant and to make it a success. Hilton has complete confidence in me to develop the concept and add my flair.  
What is your approach to hosting events and food offerings at the Hilton Québec?
Many projects, many ideas! Whether it's for banquets, CABU, take-out counter or more ephemeral special events, the objective remains the same: to offer a spectacular experience. On the event side, what is interesting about the Hilton Québec is that the hotel was completely renovated in 2020. Everything has been renovated, including the kitchens! It's my new playground. The layout of the spaces has been well thought out, and there have been significant investments in equipment, which allow us to deliver the same restaurant-like quality to all our banquet groups. People can expect to make great local discoveries and have a menu created by "Marie-Chantal" at any convention or holiday party!
How do you promote local gastronomy and regional products in your menus?
I give priority to local producers. Of course, there is the environmental aspect, but I know these producers; they are passionate and dedicated. I know how they work. I understand that the quality of their products is exceptional, and I am close to them. In addition, there are always new producers coming on the market who surprise us with extraordinary products. Discovering and showcasing their products is a part of my job that I love. Getting customers to enjoy their products is even more rewarding. Of course, this does not prevent me from ordering more specific products from Gaspésie, for example. All in all, I want to source as much as possible from Québec.
To leave us on an appetizing note, would you share your favourite Québec food?
I have several, but I recently fell in love with whelks and surf clams produced by the Crabier du nord, located on Québec"s North Shore Crabber. I can confirm that these products will be on the new Hilton Québec menu. I have a crazy idea for this product, something completely different. I can't tell you more about it right now, but I can't wait to unveil it!