Our top entertainment picks for your events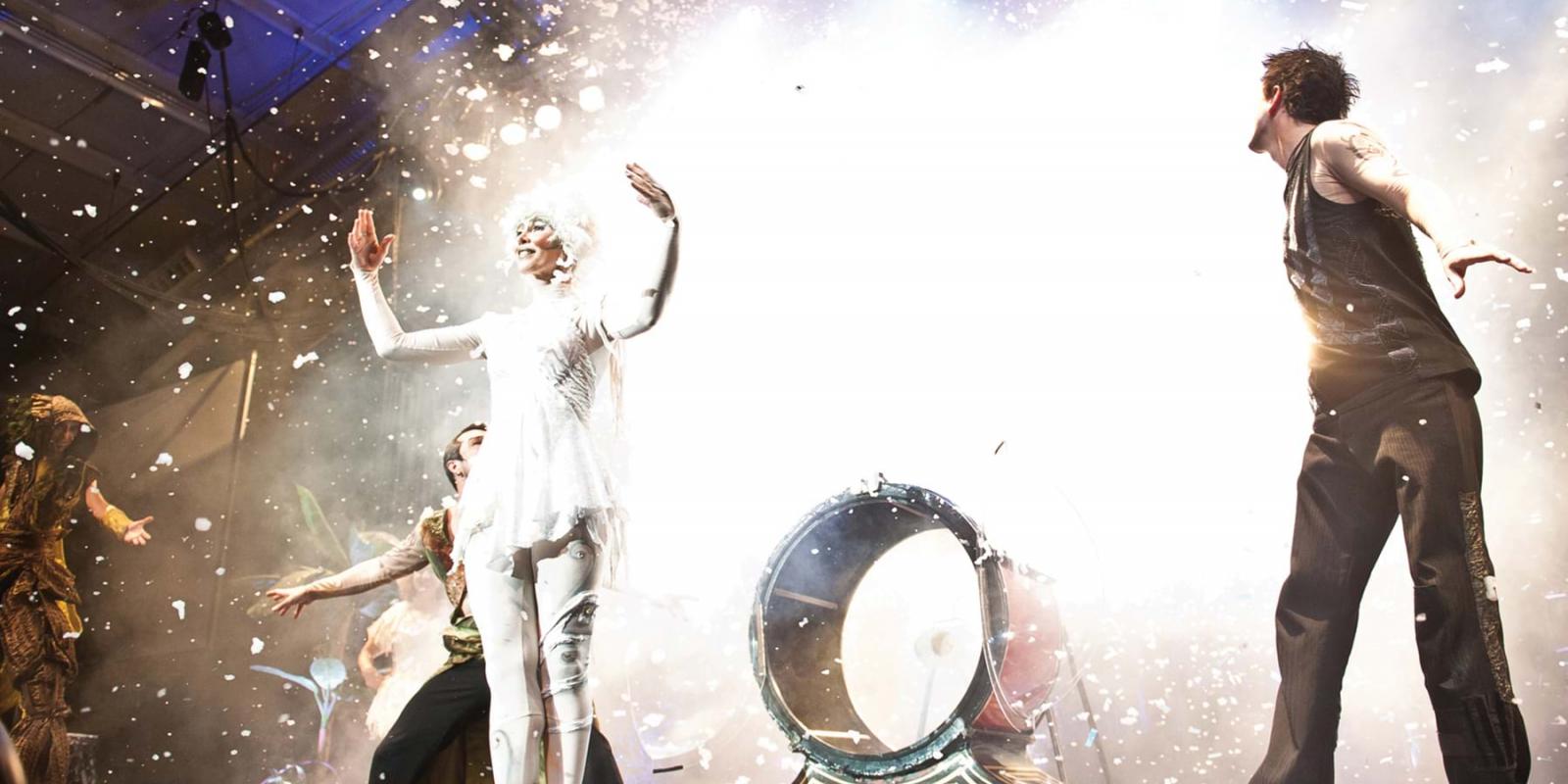 There is no shortage of entertainment options in Québec City for a cocktail reception or entire soiree after a day at a conference, convention or tradeshow. Québec City offers out-of-this-world event entertainment and acts that will leave lasting memories. Read on for our top picks!

Famille Painchaud
The Famille Painchaud is comprised of local artists that put on a highly unusual and incomparable performance that blends Québec folklore with amazing music—and surprising musical acrobatics. The Famille Painchaud is in a class of its own.
Masques et Bergamasques
This accessible opera production has been dazzling spectators for over 15 years. This high-quality show features enchanting melodies from a tenor and soprano, a captivating décor and lavish costumes. The opera singers literally draw the crowd into the scene. Spectators will be amazed by this high-quality performance.
Dominique Lacasse
With two Guinness World Records with human flag feats, a golden buzzer on France's Got Talent and over 70 TV appearances, including on the Ellen Degeneres show, Dominique Lacasse's performances defy gratify, captivate the mind and leave onlookers simply breathless. The artists combine nearly supernatural acrobatics, humour, dance and a spectacle of lights. This is not your ordinary circus show!
MysterAct
As a master illusionist, Jean-Sébastien Lepage brings spectators on a journey to a fantasy world they have never seen before. Various performances bring together different combinations of magic, music, circus acts, laser and other special effects, interactivity and mesmerizing choreography. MysterAct offers multi-sensory shows that simply cannot be found anywhere else!
Québec City's local entertainment is on par with major international productions.  To help you choose what type of entertainment your event needs, think about the type of event you want to hold. Sit-down meal or a cocktail reception? Music or not? Historical discoveries or modern-day vibes? Québec has limitless entertainment options to choose from that fully represent its cultural fabric and creative mindset.