10 reasons to plan your event in Québec City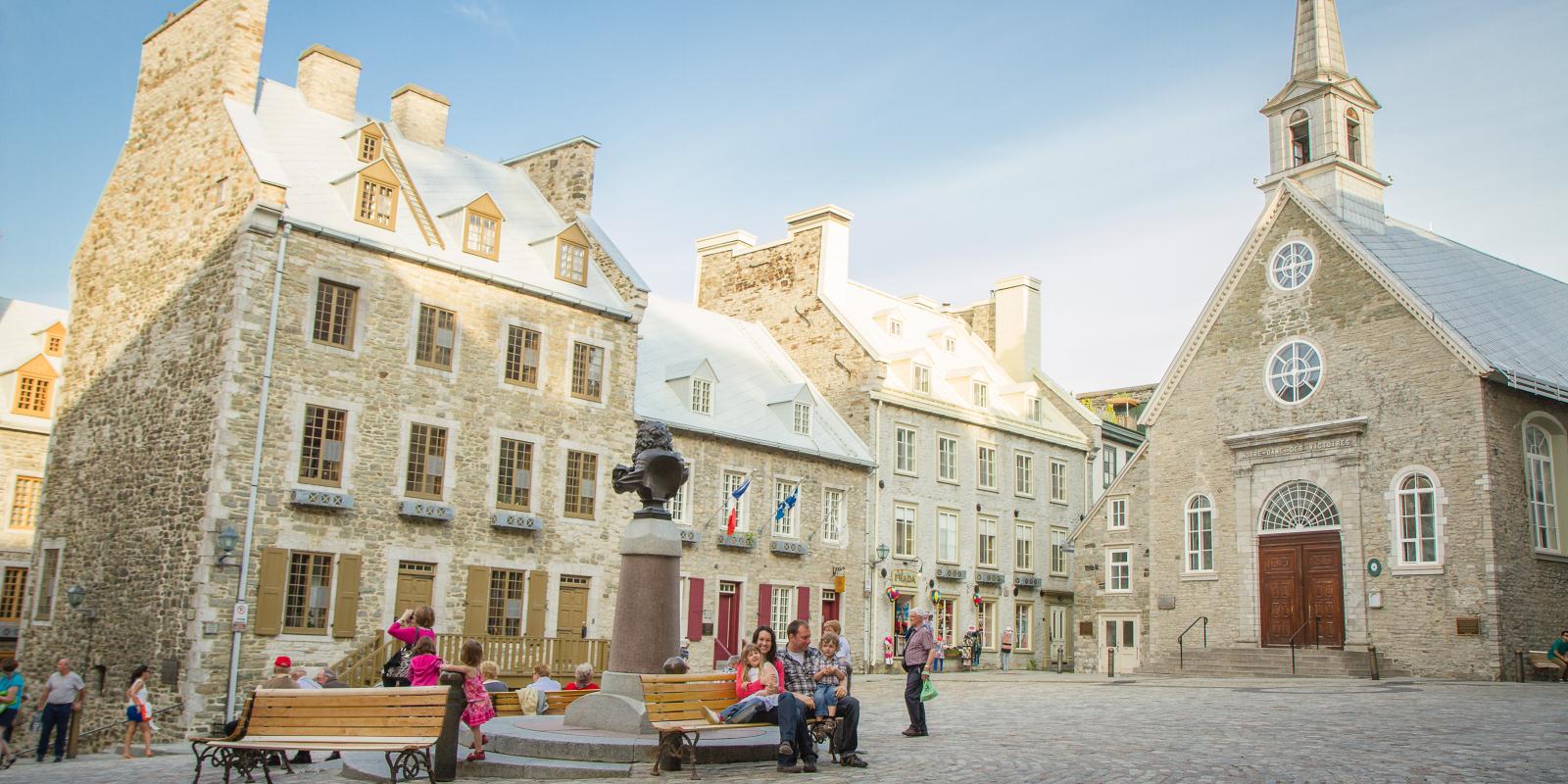 There are many reasons to choose Québec City for your conferences, trade shows, meetings, and sports events. Here are our top 10 reasons. 
1

A great way to mix business and pleasure

Québec City makes it easy to combine business and leisure. A true vacation destination, the city boasts a wide range of activities for your attendees and their spouses and families to enjoy. Between the guided tours, excursions, cultural outings, outdoor activities, and history at every turn, Québec City has everything it takes for an enjoyable stay.

Explore experiences and activities for your groups.

 

2

Steeped in History and Culture

Québec City is the only walled city in North America whose fortifications are still intact. Nearly five million tourists visit each year, drawn by its storied past. The city was founded in 1608 and its history lives on in its architecture, heritage, art, and culture. Offer your attendees an authentic, one-of-a-kind experience in this UNESCO world heritage city, the birthplace of French civilization in North America.

Explore Québec City's history.

 

Québec City has no shortage of great places to eat. Considered a top culinary destination in North America, Québec City stands out for the variety of restaurants, the quality of its local products, and the creative talent of its chefs. Local event catering services also earn rave reviews.

The city's hotels and event venues serve food worthy of the finest restaurants. Visitors can savour the refined cuisine of chef Jean-Pierre Cloutier at the Québec City Convention Centre, the northern-inspired fare of the renowned restaurant Chez Boulay-Bistro Boréal at Manoir Victoria, the culinary artistry of Tempera at Musée national des beaux-arts du Québec, Stéphane Modat's creations at Fairmont Le Château Frontenac, or the refined offerings of Le George V, caterer to Hôtel Château Laurier Québec and the Armoury.

Discover Québec City's food and beverage for events.

 

4

Affordable and Cost Effective

Québec City offers great value as a conference destination, especially for Americans and Europeans who benefit from the exchange rate. Treat your attendees to a European-style trip in a North American setting featuring affordable accommodation, food, and transportation. The region has all the advantages and amenities of a big city, set against a spectacular natural backdrop.

Pedestrian-friendly Québec City is meant for walking. Whether your delegates are in shoes, sneakers, or warm winter boots, they'll find plenty of natural, cultural, historical, and tourist attractions to explore on foot. Must-see attractions like the Plains of Abraham, Old Québec, and the Petit Champlain district are all within walking distance, just like the Convention Centre and numerous restaurants, hotels, and shops. You won't find a more enjoyable place to attend an event than Québec City.

 

Québec City Convention Centre

6

Reassuring health measures

Québec City Business Destination and its partners have implemented health measures to welcome your events and delegates in a reassuring setting. With its award-winning airport and convention centre that meet the highest standards, Québec City will help you plan and hold a successful and safe event.

Visit our resource centre to learn more on Québec City's health measures.

 

Musée national des beaux-arts du Québec

Hôtel-Musée Premières Nations

7

Full of surprising venues

Québec City's one-of-a-kind venues and reception spaces will surprise and delight attendees at your parties, galas, banquets, and special events. History, art, navigation, nature, music, elegance, the North… Themes vary depending on the site and the atmosphere you seek to create. Turn one of the city's breathtaking attractions into a stunning venue for your events!

Get inspired by our unique venues.

 

Grands Prix Cycliste de Québec

Québec City is a year-round sports city with top-of-the-line facilities and natural venues in the city centre. The city regularly hosts championships, world cup events, and other sporting competitions and conventions. People flock to these events to be a part of the action and see elite athletes do their thing. Québec City's sports services are synonymous with expertise, know-how, and hospitality.

Discover Québec City, world-class sports destination.

 

In addition to being the 3rd safest city in the world because of its low crime rate (CEOWORLD Magazine, 2019), Québec City is the safest French-speaking city in Canada to raise a family (Statistics Canada, 2016). You can walk the city worry-free as you soak up its heritage, history, nature, and character. City parks and greenspaces also make for wonderful walking spots, with the St. Lawrence River in the background. 

Québec City has earned a reputation as a destination that can handle high-security events such as the Summit of the Americas and major international festivals and sports events.

10

Festive all year round

Whatever the season, there's always plenty on the go in Québec City to keep visitors happy. Your conference delegates won't be at a loss for what to do—quite the contrary. All year round, artistic, cultural, and sports events keep visitors entertained and showcase what local talents have to offer.  In Québec City, the good times are guaranteed!