Meeting rooms in Québec City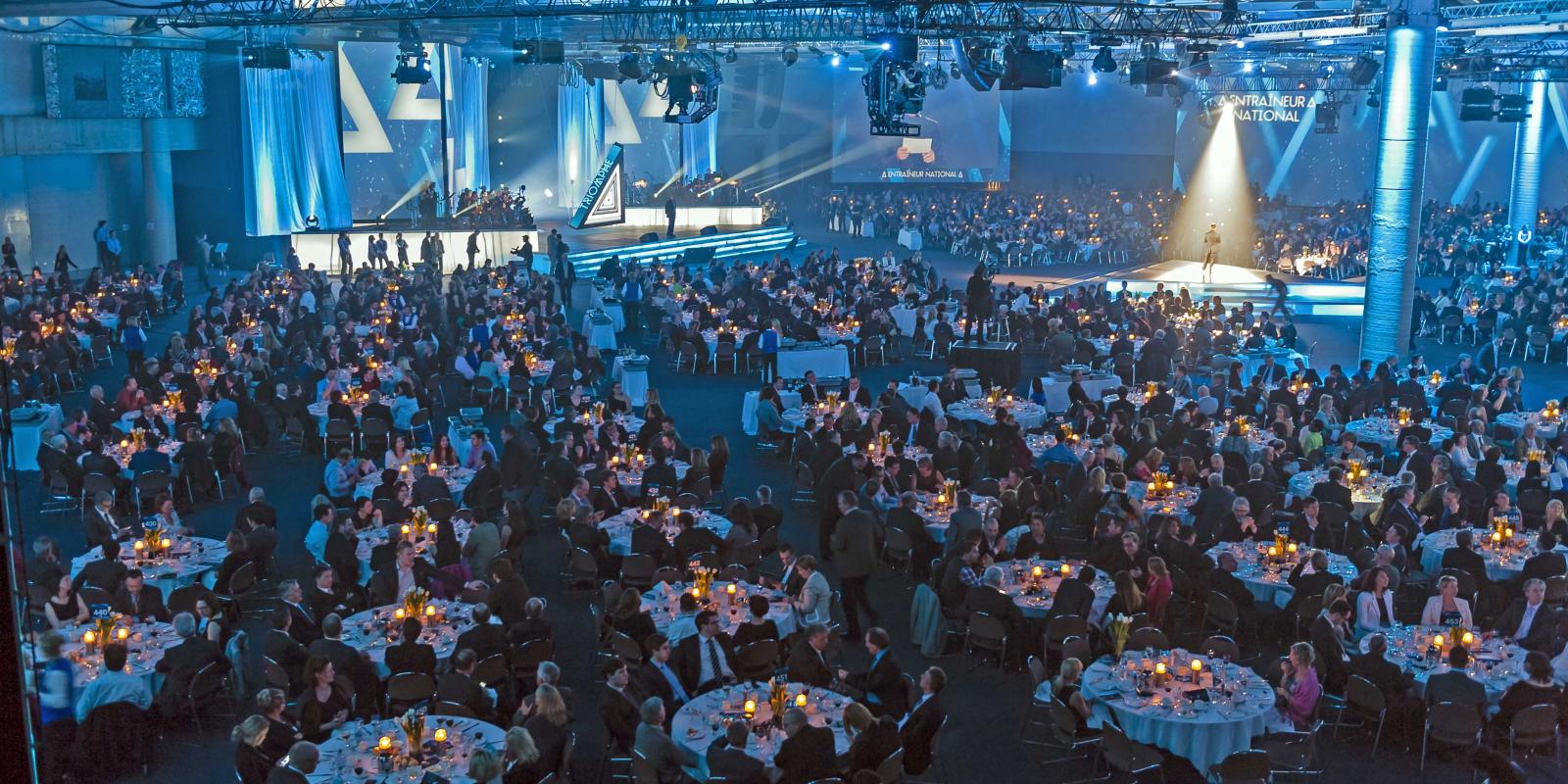 Québec City is where events come alive. With its European charm, excellent hospitality and rich culture, the city's appeal with attendees, speakers and sponsors never disappoints.
And Québec City's sophisticated event infrastructure and amenities are undeniable selling points for any planner putting together a meeting or convention. With over 795,000 sq. ft. in meeting space, you are sure to find the meeting rooms for an event of any size!
Convention and exhibition centres
Québec City features three main complexes to host large-scale events. The Québec City Convention Centre is renowned around the world for its modern facilities, commitment to sustainable development and world-class event-planning services. The Convention Centre boasts close to 300,000 sq. ft. of event space, which can be configured in many different ways. What's more, it is situated in the heart of downtown Québec City and within walking distance of countless hotels, restaurants, boutiques and tourist attractions.
The Centre de foires de Québec, the city's Exhibition Centre, is an urban venue just a short drive from downtown Québec City. The site offers 16 modular spaces between 900 and 122,000 sq. ft. This centre hosts multiple tradeshows, galas and banquets every year.
Hotels and accommodation
Québec City brims with chain and boutique hotels, throughout downtown and various neighbourhoods, that offer versatile facilities for event planners. For example, the Fairmont Le Château Frontenac, the city's ultimate landmark is an organizer's dream spot to hold a meeting or convention in a opulent setting. Le Concorde, which is located on the iconic Grande Allée thoroughfare and near Old Québec, has 18 meeting rooms—and a revolving restaurant perched atop of the hotel!
Hôtel Château Laurier Québec, Hôtel Le Germain Québec, and Hôtel Pur are just some of the quaint boutique hotels that provide meeting rooms downtown. Popular hotel chains, such as the Québec City Marriott Downtown and Hilton Québec, which are both near the Québec City Convention Centre, are also viable options for meetings and breakout sessions.
Travelodge Québec is a great option to organize an event in the city's neighbourhood of Sainte-Foy, near the city's bridges and Université Laval. Part hotel, part conference space, Travelodge Québec can host events of up to 450 people and includes a 4,500 sq. ft. ballroom.
Resorts
Québec City's nature resorts combine business with wellness. Entourage sur-le-lac Resort in Lac Beauport offers 13 meetings rooms as well as a wide range of team-building and outdoor activities for event attendees to get some fresh air. Le Bonne Entente is an urban resort in the neighbourhood of Sainte-Foy that has 22 meeting rooms and a steakhouse reputed for its impressive cuisine and wine list.
Looking to mesh your event program with sports? Delta Hotels Marriott, Mont Sainte-Anne, Resort and convention centre and Manoir Mont-Sainte-Anne, both right by the foot of Mount Sainte-Anne, offer peaceful surroundings for work and a myriad of options to ski, hike, mountain bike and more!
These are just some of the many meeting rooms available for event planners in Québec City. When attendees are inspired and comfortable, events can take off in bold new directions. And in Québec City's meeting spaces, your conference program will be propelled to new height!