4 things to consider when hosting an event at a unique venue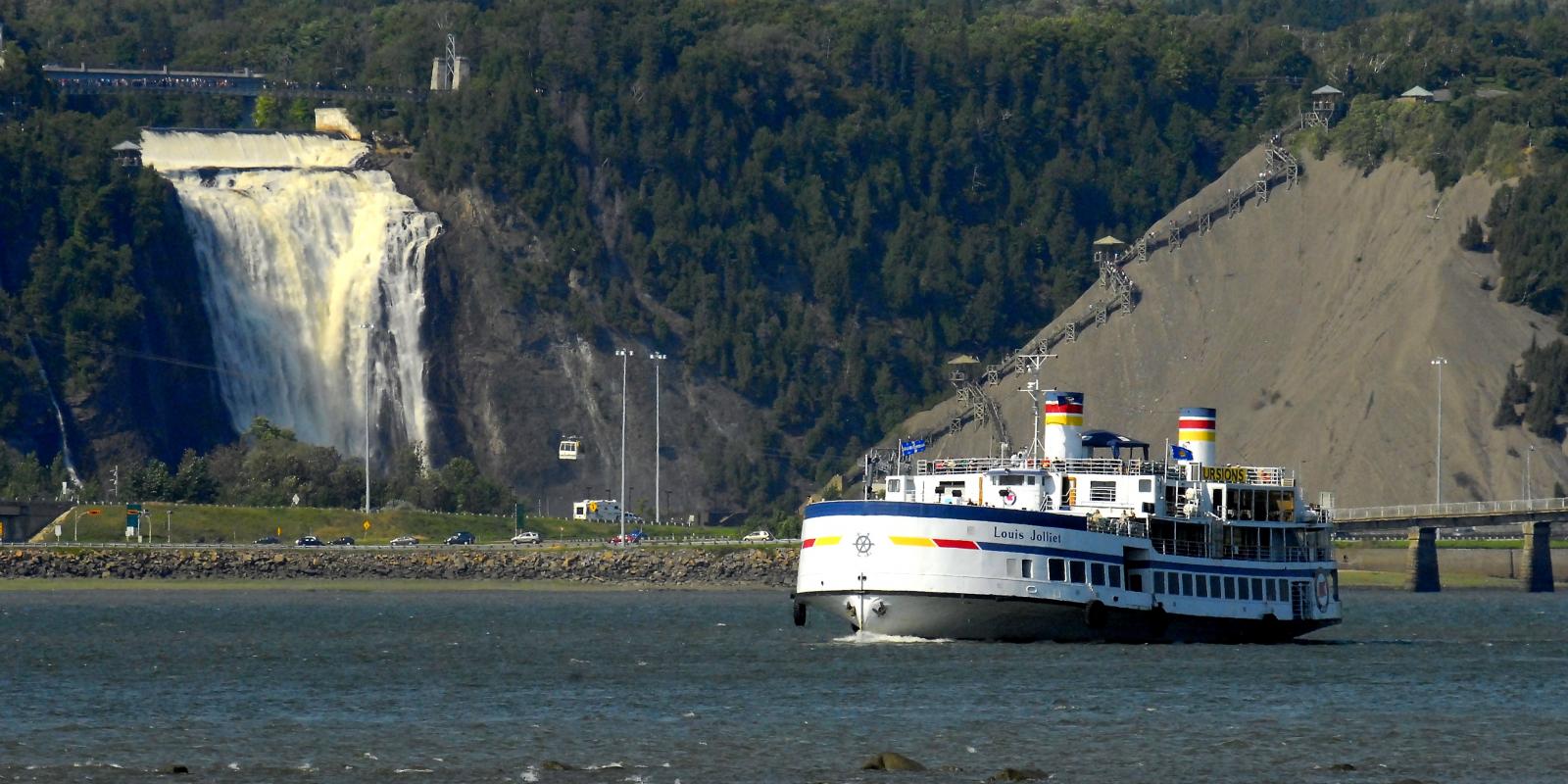 So you've pulled a rabbit out of your hat and booked that amazing, non-conventional venue for your next convention or conference. Is it a church? A museum? Or a boat?
We recently sat down with Christine Prescott, Assistant Director of Sales for Croisières AML, who has spent the last 22 years working for the company, helping to organize events on what has to be one of the most unique venues for a convention or conference—a river cruise ship! She shares her top tips for organizing an event in an unconventional venue.
"The market has changed over the years, especially in the corporate environment," Christine explained. "Many corporate clients are last minute, despite the scope of their event. We'll get a call on a Thursday from a convention planner of between 100-500 people—for the following Tuesday." The reason: some companies deem that they have enough budget and their immediate thought is to hold an event for employees or customers.

Another reason? "People are really bored of the same old venues. Cruises offer a truly unique experience; so that means a Eureka moment and a frenzy to book. Right now."

Christine has also observed that clients are more demanding, which is not necessarily a bad thing. "Our clients want something exclusive. They want the Wow! factor. And that's fine! We are used to performing major miracles," Christine laughed.

However, as with any venue—particularly ones that are offbeat or off the beaten path—good planning never goes out of style, particularly if you have a specific theme or looking to reserve dates during a very popular period of the year. Help your venue help you deliver on that astounding event vision with some extra time to prepare.

2

Make sure your venue offers turnkey services

Out-of-the-ordinary venues market the very fact that they stand out from the norm. However, due to their installations or limited resources, they may not always provide turnkey services for event planners. "Croisières AML can hold any type of off-site activity, gala, banquet, cocktail, conference and more. From the décor to the music to audiovisual to the dining—three, five—six course meals, we can do it all—on a ship," she said.

It pays to research your venue, based on your needs, to make sure it can handle not only all of your requests but also the number of attendees you are planning to have. "Whether an event is welcoming 100 or 600 delegates, we can handle it." Inquire also if your venue can easily adapt should the number of attendees change, whether for dining options, personnel (think safety on a boat) or room configurations.

3

Keep in mind the distinct nature of your venue

In the excitement of finding that marvellously unexpected venue and brainstorming on all the spectacular things you could do during the event (The décor! The lighting! The entertainment! The circus performers flipping through fiery rings!), "talk to venue representatives about what can or cannot be done," added Christine.

Seasonal opening hours, weather conditions, safety regulations and other local legal considerations must be taken into account. However, don't let these potential challenges kill your enthusiasm. "There is always a legal, safe and fun way to adapt your idea and make it a reality."

4

Remember that it is all about your event objectives and attendee experience

"With Croisières AML, we address two important goals with any corporate event," Christine said. "With jam-packed schedules, delegates don't always have the time to visit the host city. Our four-hour cruises allow attendees to see Québec City and its major tourist attractions with an entirely new perspective—and in a way it couldn't be done with four hours by foot, for example."

"The second goal? Event planners often struggle with attendees leaving an off-site activity or the event itself before it's over. In our case, they are 'stuck' on a boat," she smiled. "This incites attendees to network more and create deeper ties. In the end, they've had a great experience and built better relationships because of the dedicated time on our cruises." 

The key takeaway? Secluding attendees from the temptation of leaving—literally—can go a long way into attendee engagement.

"With cruises, you can see spectacular views of a host city. You taste the mouth-watering and renowned cuisine, all prepared on the boat, from our executive chef. You smell the fresh river air and slightly salt water. You hear the sound of the waves flapping against the boat and the musical entertainment wafting in the background. And you feel the summer wind and heat on your skin, awakening your feelings of well-being and pure freedom." It doesn't get much better than that!

Croisières AML offers a superb selection of river cruises and adventures on the St. Lawrence River, catering to tourists, bleisure travellers and, yes, corporate events! The company a wide variety of services, including dinner cruises and custom events, for any company or association looking to engage and impress delegates, employees or customers.