Québec City's Musée national des beaux-arts du Québec: A stunning pavilion for events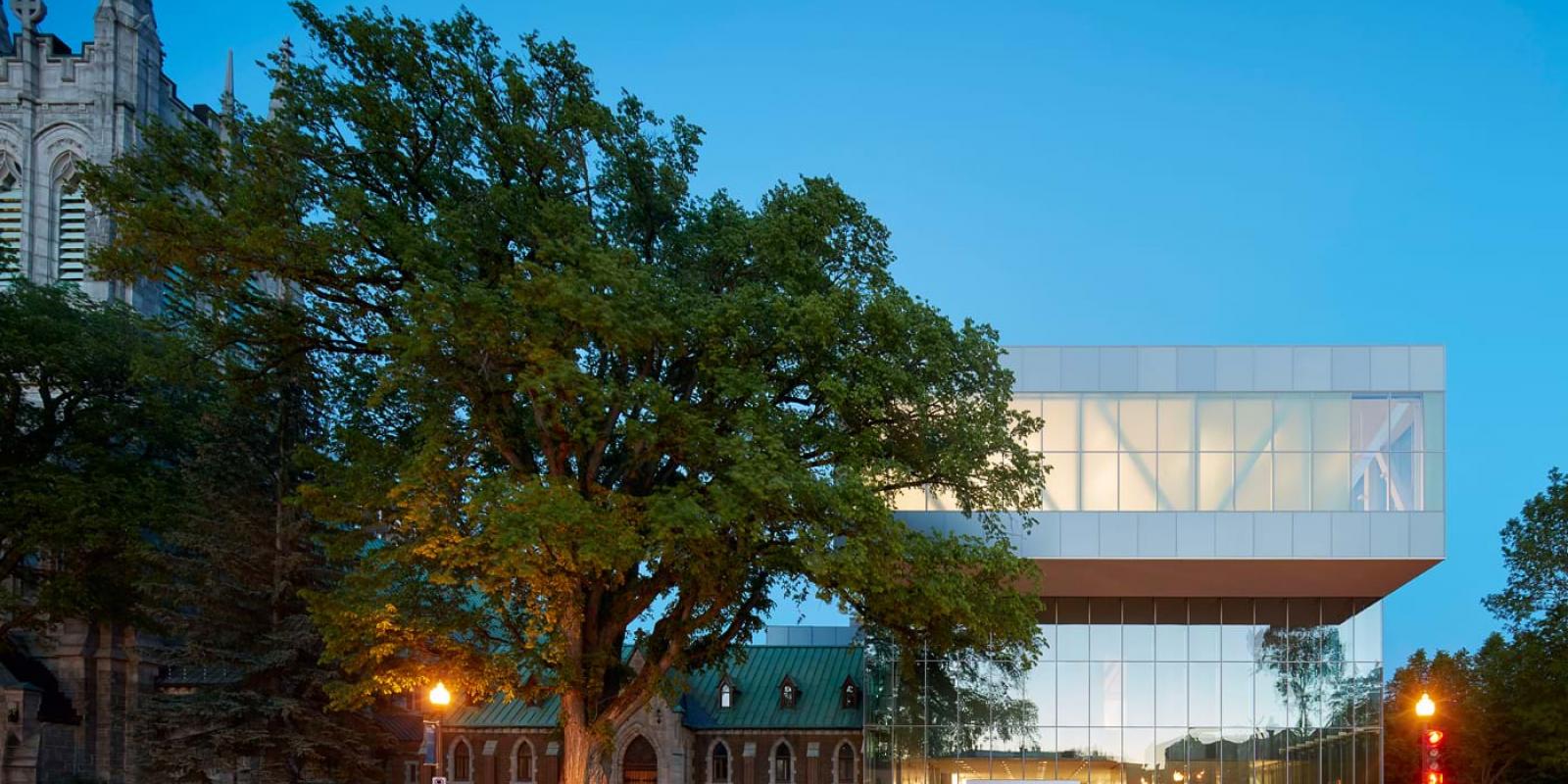 The Musée national des beaux-arts du Québec (MNBAQ) opened its the new and much-anticipated Pierre Lassonde pavilion—an impressive architectural feat that melds the museum's historic building with the pavilion's contemporary design.

Designed by the architectural consortium, Office for Metropolitan Architecture (OMA), located in New York City, and the Montreal-based firm, Provencher Roy, the Pierre Lassonde pavilion was the largest cultural development project and first-ever international architectural competition Québec has ever seen. The Pierre Lassonde pavilion represented an investment of over $100 million and will house the museum's more contemporary works.
As the museum's fourth pavilion, with 14,900 square metres in surface area, it not only increases the museum's floor space by 90%, with new exhibit halls, services and areas to hold private events, but also extends the museum's reach to Québec City's street life.
The pavilion, which opened in 2016, is an unprecedented architectural masterpiece, including a spectacular glass lobby under a cantilevered roof, two majestic staircases, rooftop terrace overlooking the St. Lawrence River and a peaceful courtyard with the Saint-Dominique presbytery and church as its backdrop. Glass windows literally encompass the entire building, providing pristine natural light and gorgeous views of the Plains of Abraham and the surrounding arts district.

The MNBAQ is the truly an out-of-this-world location to hold an event or meeting—whether you're catering to small groups or hundreds of people. From a state-of-the-art auditorium to sprawling halls and rooms to outdoor terraces and courtyards to a former jail converted into an exhibit and event area, the museum is brimming with different ambiances for unforgettable experiences.
What's more, when you book an event or meeting at the MNBAQ, you can schedule private viewings of the museum's permanent or temporary exhibits—a captivating way to engage participants and have them discover new art and awe-inspiring cultural artefacts. In fact, the museum boasts more than 38,000 works of art from 17th century to present day, helping to preserve and promote Québec's rich art scene. In addition, Groupe Resto Plaisirs oversees the catering and restaurant facilities for the entire museum.
For your next event or meeting, consider the MNBAQ and its myriad of opportunities for discerning event planners and delegates—you won't be disappointed!
Start your virtual visit fo the Pavilion Pierre Lassonde: