A modern new Québec City Marriott Downtown for event attendees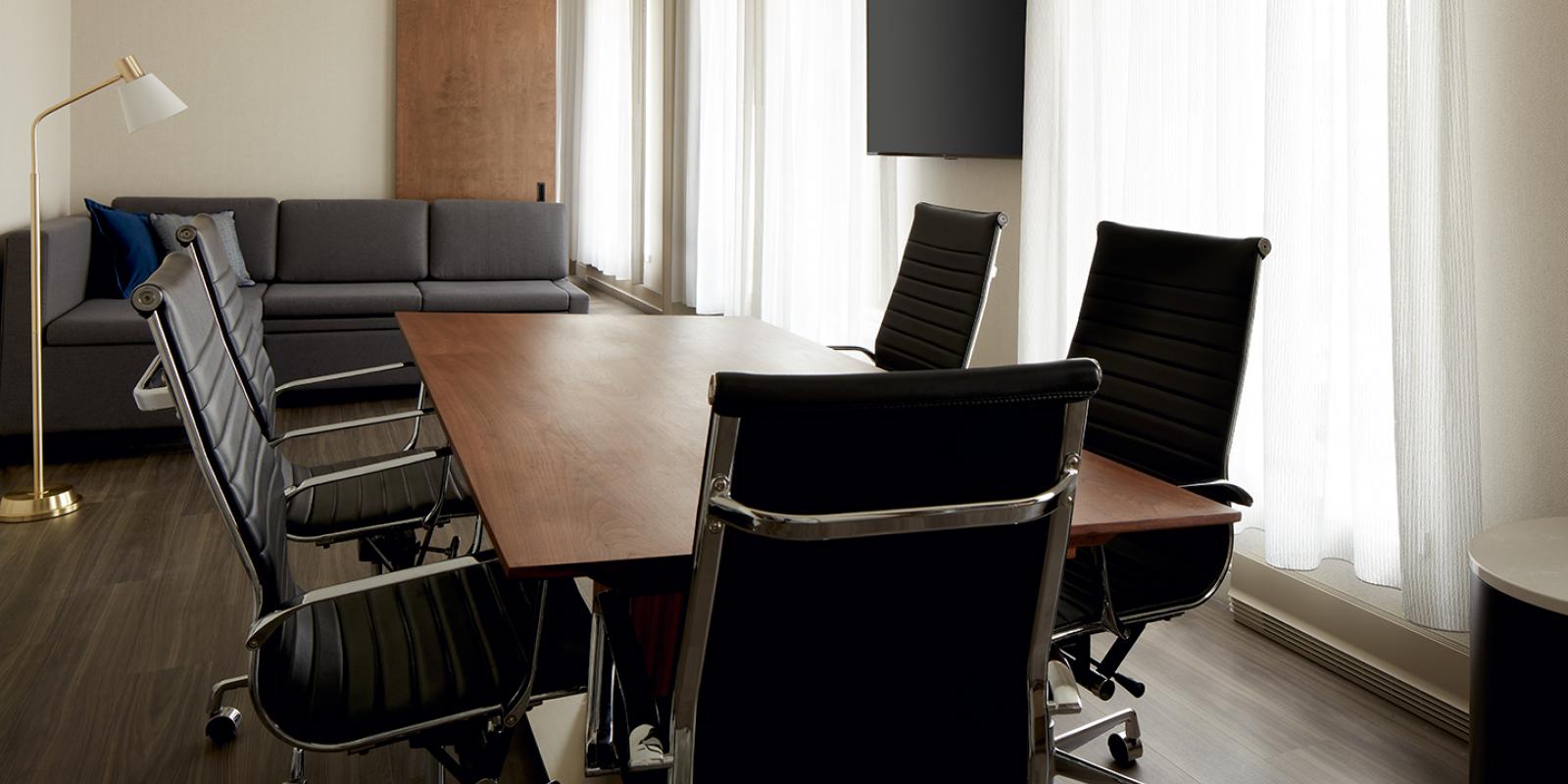 Business travellers heading to Québec City for a convention or conference—and who love Marriott hotels—are in for a great surprise! Over the course of 2019, the Québec City Marriott Downtown hotel underwent a complete renovation.
This upgrade meant that we completely redesigned our hotel to cater to Marriott guests who have exacting standards and are looking for an elevated experience, explained Ms. Mélissa Veilleux, Director of Sales and Marketing for the Québec City Marriott Downtown.
"We focused a lot on adding inventive, dynamic and thoughtful details that we know Marriott clients will appreciate."
The design vision struck the perfect balance between contemporary style and utility. "Today's Marriott guests, particularly business travellers and event attendees, believe that form is just as important as function. Everything about the design was carefully centred around the guest experience—from the comfort of the rooms to the polished décor to the common areas," Ms. Veilleux added.

True to the Marriott brand, the Québec City Marriott Downtown's 112 rooms and suites were completely stripped and revamped to feel inviting and residential. "We upscaled room amenities to include more refined water and coffee brands, bigger flat-screen televisions, and better desks for working."
The hotel's common areas, such as its five meeting rooms, which total 1,764 square feet of meeting space, were also changed to provide enriching environments for business guests.
Furthermore, the hotel's design reflects the character of Québec City. Its sleek and modern colour palette, art, lighting, furniture, fixtures and equipment, are a nod to Québec City's culture and sophistication. "The Québec City Marriott Downtown is right in the heart of Old Québec, which brims with European charm. We wanted our interior design to immerse guests in an ambiance that mirrors the warmth of the city," said Ms. Veilleux.
According to Ms. Veilleux, more renovations are planned in the future. The Québec City Marriott Downtown will soon feature a new lobby and restaurant.
Conveniently located near the Québec City Convention Centre, the Québec City Marriott Downtown is definitely a go-to accommodation for delegates who are attending a convention in Québec City. After a day of meetings or conferences, event attendees can stroll through the city's streets and soak up the sights. Many restaurants, boutiques, cafés, historic sites and tourist attractions are just a few steps away. "The Québec City Marriott Downtown is the perfect gateway to exploring Québec City," concluded Ms. Veilleux.