Fairmont Le Château Frontenac continues to build its reputation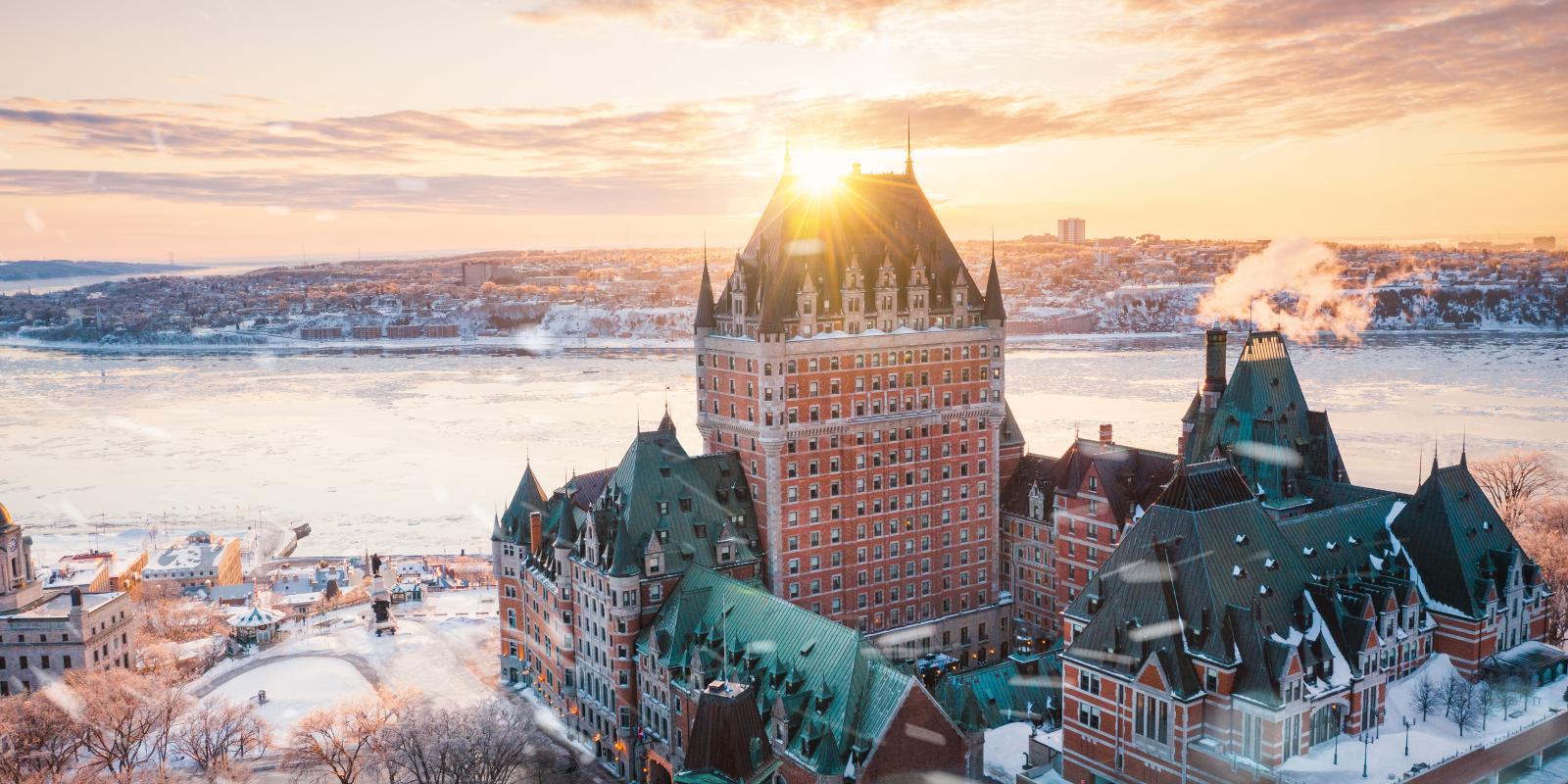 Fairmont Le Château Frontenac
In October 2023, the Fairmont Le Château Frontenac ranked among the top 20 hotels in Eastern Canada, as chosen by Condé Nast Traveler readers (Readers' Choice Awards). This annual survey gathers the votes of half a million readers and compiles a list of their favourite travel and tourism destinations. This nomination honours the quality and charm of Fairmont Le Château Frontenac, where every detail is carefully considered to ensure a memorable stay for tourists and a luxurious experience for event planners and their delegates.
Fairmont Le Château Frontenac

Fairmont Le Château Frontenac

Fairmont Le Château Frontenac

Office du tourisme de Québec
A world-class culinary brigade and food offering
With more than 600 luxurious rooms and suites, uniquely styled meeting rooms and 3 renowned restaurants, the Château, a true emblem of Old Québec, charms visitors with its warm hospitality, excellent services and, above all, its exquisite gastronomy. In 2023, a new chef arrived at the Champlain restaurant. With over 15 years of experience in internationally renowned establishments, including the last 5 years at the famous Le Mousso restaurant in Montréal, Gabriel Molleur-Langevin is now transforming Champlain's menus.
A native of Québec City, he returned to his hometown after exploring the cuisines of Canada, the U.S., Europe and Asia, working in Michelin-starred restaurants and exceptional establishments affiliated with Relais & Châteaux and Grandes Tables du Monde. He aims to make Québec City the next culinary capital of Canada, thanks to its rich terroir and proximity to local producers. Organizers of meetings, conventions or incentive trips to Fairmont Le Château Frontenac will enjoy combining the theme of their event with the chef's culinary creativity.
"For the Champlain, we were looking for a chef with a unique background, the latest expertise, and a passion for creating a unique, personal experience. I'm delighted to welcome Gabriel to our culinary brigade," said Frédéric Cyr, Culinary Director of the Fairmont Le Château Frontenac, who was also the recipient of the prestigious Chef of the Year 2023 award at the 70th gala of the Société des chefs, cuisiniers et pâtissiers du Québec..
For leisure and business travellers alike, the Fairmont Le Château Frontenac is a must-visit Canadian destination, maintaining its reputation for excellence year after year—all while keeping up with the times. Much more than a hotel, this iconic, luxurious venue caters to every occasion, offering rooms, facilities, and services that ensure every event is unforgettable.