Woodrise: An international event for a Sustainable Future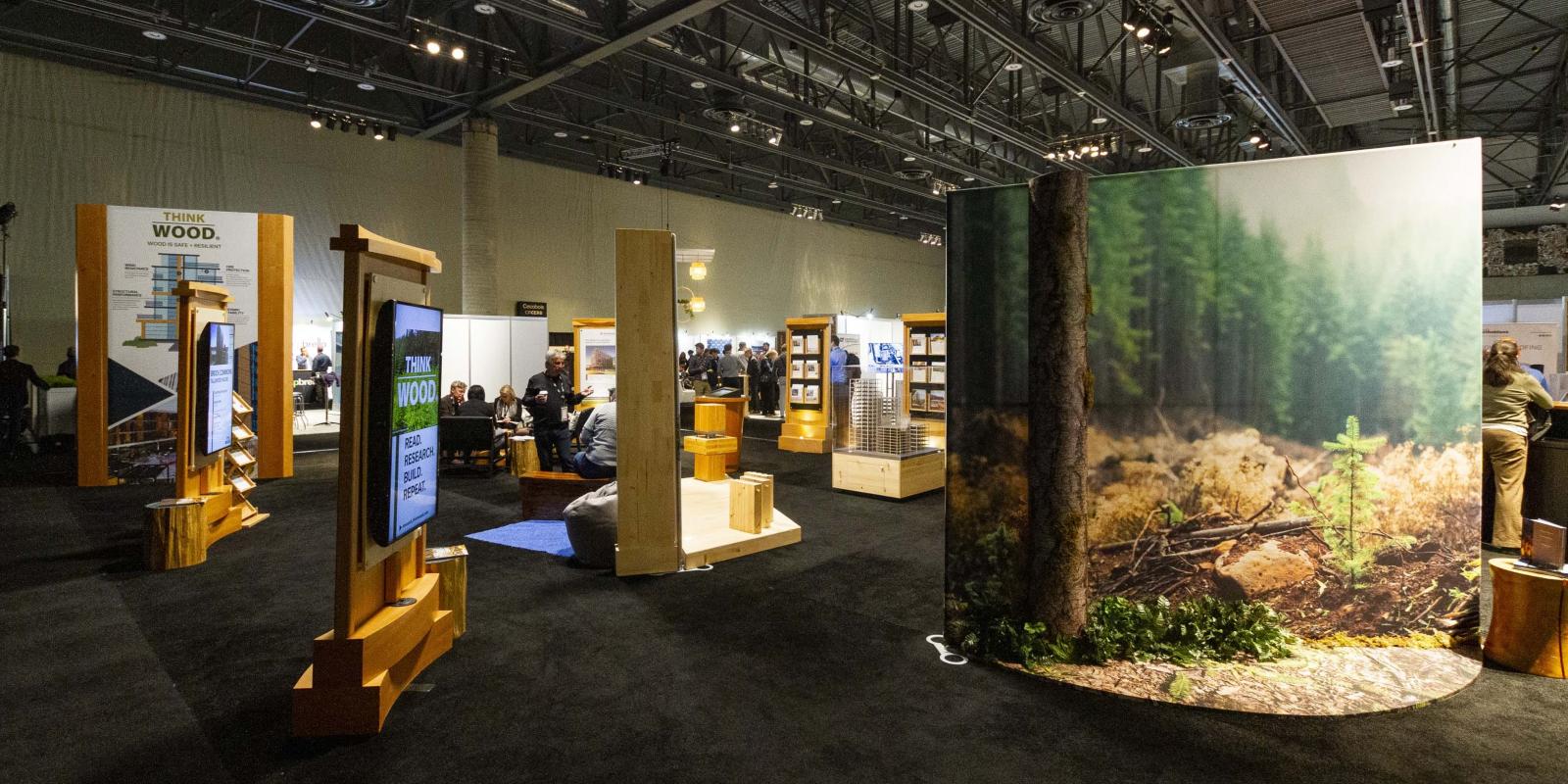 Over the past few decades, Canada's forestry industry has undergone massive changes. Although production in the forest sector generates nearly $20 billion annually to Canada's gross domestic product, the industry has experienced deep cyclical decline due to reduced demand for paper-based products.
However, faced with these challenges the Canadian forestry industry has begun to transform itself. And this transformation was exceptionally underscored during WOODRISE 2019, the World Congress on Mid-and High-rise Wood Buildings that took place at the Québec City Convention Centre from September 30 to October 4.
Sylvain Gagnon, member of Québec City's Ambassadors' Club, Manager of FPInnovations' Building Systems Group and the Program Committee President for the event, took some time just before the congress started to explain the importance of this event for Canada's forestry sector.
"WOODRISE 2019 is the second edition of a convention that brings together wood construction stakeholders, decision-makers and professionals from round the world to position wood as sustainable material for buildings and the cities of tomorrow," Mr. Gagnon explained. WOODRISE focuses on mid and tall-rise wood buildings.
The history of WOODRISE
The congress was created by FPInnovations, a Québec-based not-for-profit organization that specializes in conducting advanced research and developing innovative solutions and technologies to support Canada's forestry industry, and Institut Technologique FCBA, the French Institute of Technology for Forest-based and Furniture Sectors. The first event took place in Bordeaux, France, in 2017. It gave rise to the WOODRISE ALLIANCE, when six research and innovation centers signed a multilateral co-operation memorandum for the International Development of Wood and Bio-Sourced Material Usage for the Construction or Renovation of Zero-Carbon, Efficient and Resilient Buildings.
"It is important to note that in order to combat climate change, countries must focus on the management and sustainable development of forests. Despite popular belief, while trees do represent an immense carbon sink, they unfortunately emit carbon when they die, decompose or burn. That is why harvesting trees is crucial for the planet. Canada has been a world leader in sustainable forest management, allowing its forests to be productive and thrive," Mr. Gagnon recognized.
The appeal of Québec City for the event's 2nd edition
The main reason why the event was organized in Québec City this year?
"In the 1940s, there was a major switch to use concrete instead of wood for construction and building codes across North America aligned their norms to this new approach. In fact, for decades, buildings made out of wood could only have up to four floors," he said. "However, thanks to science and technological advances, wood is becoming, once again, the construction material of the future. The province of Québec loosened its construction code to grant Québec City builders a permit to construct a six storey wood frame building for CSN Fondaction—a first in Canada. And Québec City just recently worked with the Québec Government to be allowed to build a 12-storey condo tower made entirely out of wood just outside of Old Québec. The project, called Origine, is currently the tallest wood building on the continent. These innovative projects were one of the main reasons Québec City fit the bill as the congress' destination."
A successful congress with world-renowned delegates
WOODRISE 2019 welcomed nearly 1,500 attendees, 20 international delegations and over 60 exhibitors from all over the world, including Australia, Brazil, China, Czech Republic, Italy, the Netherlands, New Zealand, Norway, South Korea, Sweden, the U.K., and the United States.
Under the theme "Building Our Cities for Future Generations," the congress was the perfect springboard for participants to share knowledge and develop strategic partnerships as well as take part in building and industrial tours. The event also featured a variety of plenary sessions and technical workshops on many different topics, from the latest construction projects in various countries, bioeconomy and up-and-coming research.
"We were very privileged to welcome 30 world-renowned speakers, including Richard Woschitz, the main engineer behind Vienna's 84-metre HoHo Tower, as well as delegates from provincial natural resources departments to discuss Canada' forest management expertise," Mr. Gagnon added. "WOODRISE 2019 is the world's gathering to showcase the science and best practices for sustainable skylines. And Québec City was the perfect backdrop to host the event."