Tapping into beautiful minds for beautiful causes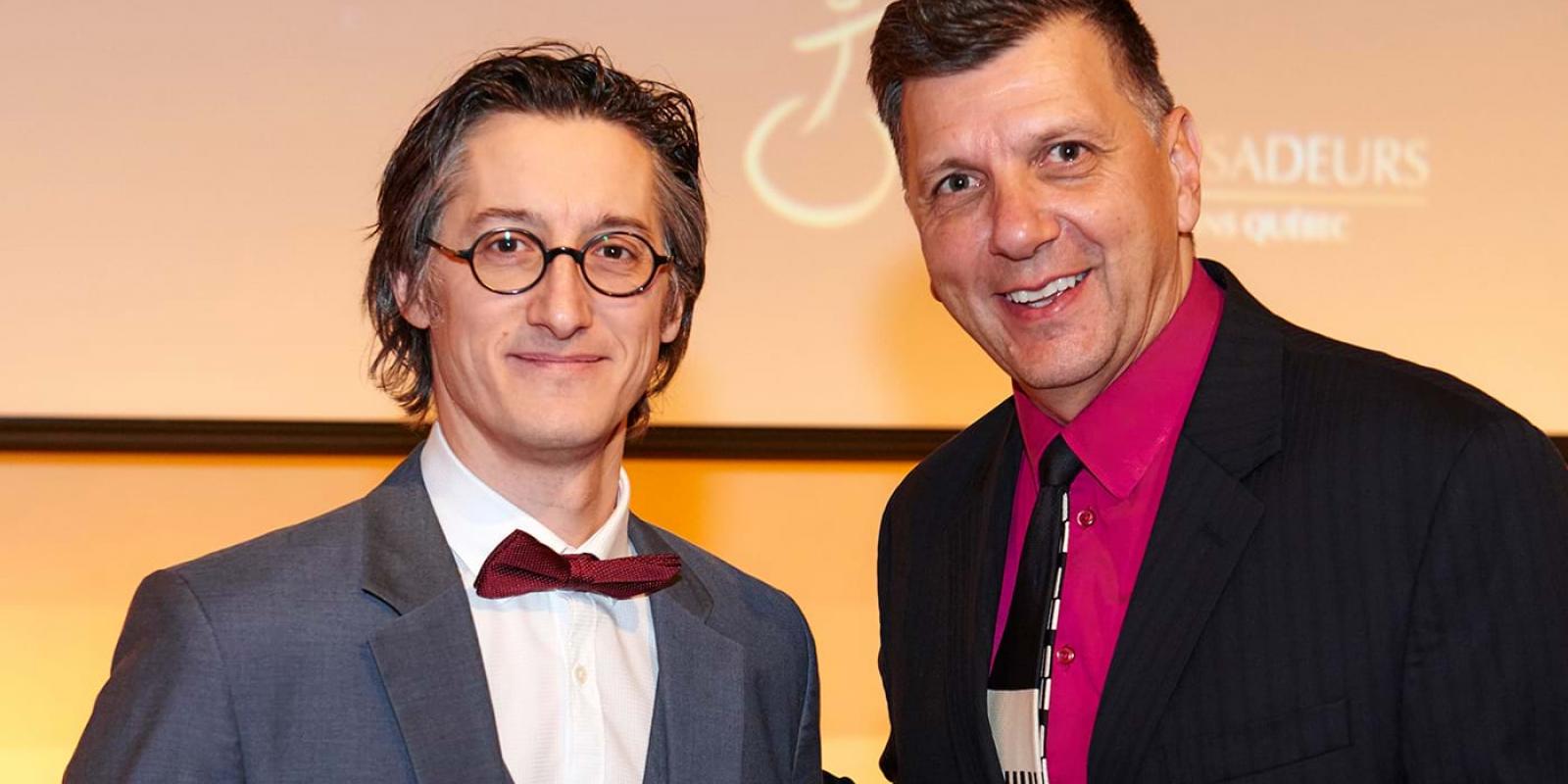 What happens when you bring thousands of the most brilliant scientific minds from around the world to Québec City to discuss breast cancer detection, diagnosis and treatment? You get stunning advances in finding a cure for an illness that affects millions of women and men each year.
Being able to host MICCAI is somewhat like the Olympics. It's over four years in the making, whereby you have to develop a stellar bid and present it to the governing body. And thanks to the professional-looking, high-quality pitch we developed, we won the event.
And it all happened thanks, in part, to the hard work and dedication of Simon Duchesne, PhD and his event team, who helped bring The Breast CourseTM, a high-quality accredited education program, given on a yearly basis to specialists working in breast care, to Québec City in 2005 and 2008. "We are the only city in the world that got to host this event twice," Dr. Duchesne explained proudly.
Dr. Duchesne knows a thing or two about science. He is a researcher at the Centre de l'Institut universitaire en santé mentale de Québec, Associate Professor and Research Co-Director for the Radiology of Université Laval's Faculty of Medicine, and Director for the Canadian Consortium on Neurodegeneration in Aging (CCNA).
And in his "spare" time, he is also a meeting and event ambassador for Québec City's Ambassadors' Club, which helps organize major international events in the city in a myriad of sectors, including science and technology. In 2015, he won Ambassador of the Year for having organized The Breast Course in Québec City and attracting 3500 scientists, researchers and other healthcare professionals from 60 different countries. 
What did he think of his experience as a budding event organizer? "I'm good at science—not event planning," he chuckled. "I'm much better developing the content, rather than the vehicles used to get that content across. We could not have pulled these two events together without the help of the Ambassadors' Club." They provided the logistical support for the events, bringing together the expertise of local partners, to pull the event off without a hitch. "Catering to over 3500 attendees is no small feat!" he added.
What's next for Dr. Duchesne? He is currently presiding over the organization committee for the 20th International MICCAI Conference, during which time over 1000 medical imaging specialists will visit Québec City in 2017. The Medical Image Computing and Computer Assisted Intervention Society's is the event par excellence for advancing medical image computing and computer-assisted intervention.
And it's not without its challenges. "Being able to host MICCAI is somewhat like the Olympics. It's over four years in the making, whereby you have to develop a stellar bid and present it to the governing body." Dr. Duchesne as well as a delegate from the Ambassadors' Club had to travel to Japan in 2013 for a pitch that lasted just minutes. "We were up against other, undisclosed locations for the bid," he said. "And thanks to the professional-looking, high-quality pitch we developed, we won the event."
Québec City was one of the main lures in the final selection. "We made it a focus to market the host city, highlighting the city's accessibility, affordability beauty and tourist-friendly atmosphere. Along with the Québec City Convention Centre's worldwide reputation for organizing events, we felt we had several aces up our sleeves to convince the judges that Québec City was the best option. It also helped that Québec City has one of the highest concentrations of medical imaging researchers and specialists in North America."
Dr. Duchesne shows no signs of slowing down. When asked what his next event project is, he simply laughed. "We'll see, but I am always up for a challenge!"