Discover Québec City's Digital Event of the Year
Québec City digital event of the year, the Semaine numériQC (SNQC) is about to take the city by storm. From April 4 to 14, 2019, everyone who is anyone in all things digital will be attending the fourth annual event, which is one of the largest digital tech weeks in North America, which has been hailed as the South by Southwest (SXSW) of the North by Forbes Magazine.
Over the ten days, the SNQC will welcome over 17,0000 digital professionals, entrepreneurs and attendees from Canada and abroad. With 250 conferences and 150 activities, SNQC promises to be one of the biggest edition by far. "Each year, SNQC generates more than one million dollars in economic returns for Québec City," said Dominic Goulet, the SNQC's Interim General Manager.
 The synergy between Québec City's digital stakeholders is very strong—and that strength is what propels the city's digital success.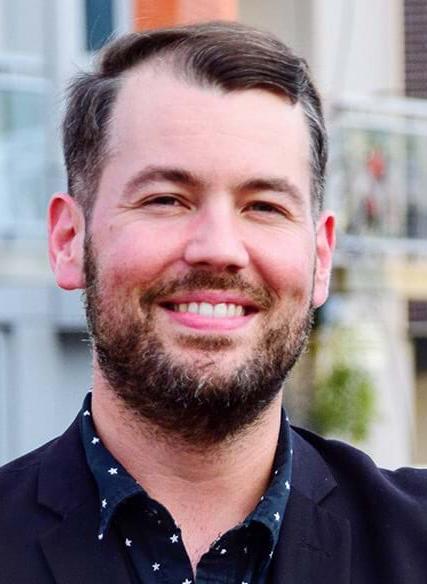 "Québec City's tech week is the perfect example of how a city's major actors in a specific industry, including businesses, research centres, levels of government, educational institutions and other organizations, can join forces to not only highlight local expertise but also push the technological envelop further for worldwide benefit," Mr. Goulet said. 
"The synergy between Québec City's digital stakeholders is very strong—and that strength is what propels the city's digital success."
The program, which revolves around the themes of culture, insurance, health, education, augmented reality, artificial intelligence, and web and social media, is chock-full of diverse content.
Web à Québec (WAQ), the largest French-speaking digital event in North America, is back for its 9th edition and will bring together local and internationally renowned digital experts under one roof. In just a few short weeks, the WAQ event sold out, prompting organizers to perhaps consider opening registrations even sooner next year.
Other successful events will also be back during the tech week, including Ecommerce Rendez-vous IA Québec, which will cover the booming artificial intelligence industry, Insurtech QC, a must for anyone in the insurance industry, and Réalité augmentée Québec, a day entirely dedicated to the latest innovations in augmented reality technology and applications. Many of the other tech week's family friendly activities will also return, such as those held at the Musée de la civilisation de Québec, where people can experiment and explore how digital technologies impact people's everyday lives.
This year's program will also feature brand-new events, such as SéQCure, which will be focused on cybersecurity and information security, DcentriQ, which will be dedicated to blockchain technology and cryptocurrency, and Territoires connectés, which will allow participants to discover how technology is used by cities and municipalities to improve citizens' lives, maintain a region's sustainable health, create innovative tourism initiatives, and develop smart communities. The SNQC will address the major transformations 5G networks are promising to deliver.    
"Our 20 partner events, which will provide amazing insights into everything from ecommerce to video games and 3D animation, all symbolize Québec City's vibrant digital landscape and the city's commitment to becoming an even bigger player on the international scene," Mr. Goulet added.
The SNQC will also be hosting the first-ever Semaine numériQC à l'école, a competition held for regional high school students and teachers to show off their digital prowess. Projects selected by the jury will be then be featured so that the general public can vote for the grand-prize winner.
For the second year in a row, the SNQC will be the first stop of the Parcours Numérique Francophone, a partnership created in 2017 and that merged several internationally acclaimed web events: the SNQC, Web2Day (Nantes, France), Kikk Festival (Namur, Belgium) and Africa Web Festival (Abidjan, Ivory Coast). This partnership is a testament to Québec City's openness to creating digital ecosystems with other countries to exchange ideas, discoveries and best practices.
"Québec City's digital effervescence will be put on show at the beginning of April; however, it actually lasts all year long!" Mr. Goulet concluded.