Québec City's Restaurant Le Parlementaire undergoes complete renovation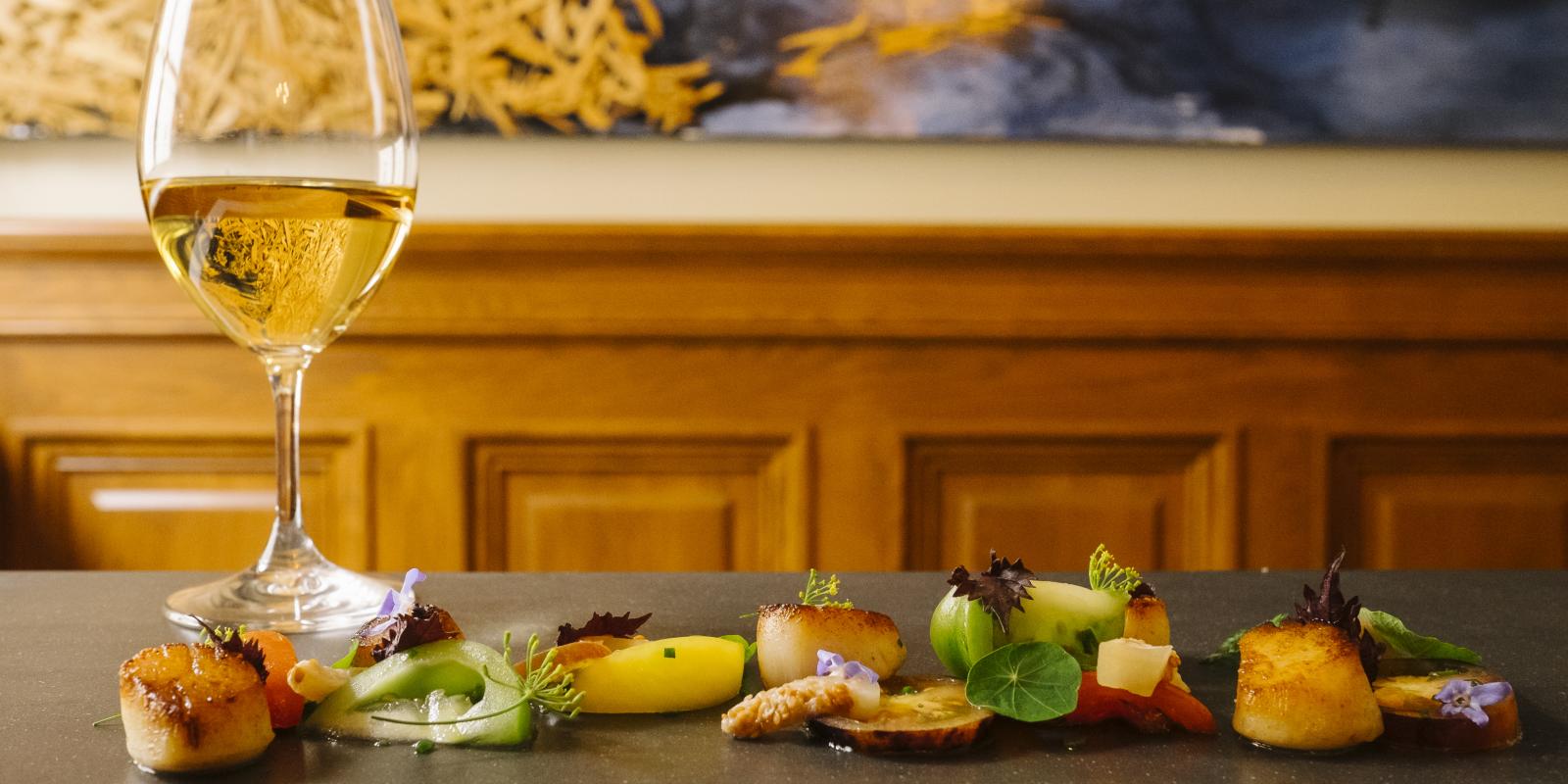 Québec City's Restaurant Le Parlementaire, located in the City's Parliament Building, just underwent a major, multi-million-dollar renovation. Discover this unique venue for event planners in Québec City.
A new dining legacy is about to begin in Québec City.
The renowned Restaurant Le Parlementaire, located on Québec's Parliament Hill, in downtown Québec City, has just undergone a multi-million-dollar renovation that is sure to captivate long-standing patrons and event planners alike.
For seasoned event planners that organize conferences and conventions in Québec City, Restaurant Le Parlementaire is a one-of-a-kind reception venue, in the heart of the province's main Parliament Building, that is steeped in military and political history—and that impresses event-goers time and again.
Before the renovations, the restaurant was an illustrious Beaux-Arts-style dining room that could accommodate up to 275 guests for receptions. While it used to be reserved for official meals and hosting foreign diplomats and celebrities, for over 50 years, the Restaurant Le Parlementaire has also been open to the public.
"Québec's Parliament Building, including the Restaurant Le Parlementaire, is one of the few parliaments in the world where locals and tourists can get up-close to a governmental institution, in this case the revered National Assembly of Québec, the province's legislative body," explained Lionel Duflot, Private Events Coordinator at Restaurant Le Parlementaire. "And the restaurant is also one of the few official government venues that planners don't need official connections to reserve an event. "

A modern transformation with a homage to the past
While the result of the restaurant's major transformation will be officially unveiled in summer 2020, Mr. Duflot hinted that the restaurant's Beaux-arts decor has been preserved and that the new, modern architecture will harmoniously blend in. "It will be the perfect tribute to Québec's heritage and future."
The renovations also mean that Québec City's Parliament Building will also now feature multi-functional and educational meeting spaces as well as a brightly lit and awe-inspiring agora. These new meeting spaces, along with the Parliament Building's stately library, can be rented out for all types of events.
While many delegates visit the Québec City's Parliament for the Restaurant Le Parlementaire, Mr. Duflot also encourages event planners to organize a tour beforehand to admire the surroundings. Built between 1877 and 1886, the Parliament Building itself is a Second Empire-style building and features and architectural design that was popular for prestigious buildings in Europe during the 19th century. The British frontal clock tower and pantheons that garner its façade offer a stunning window into Québec's past.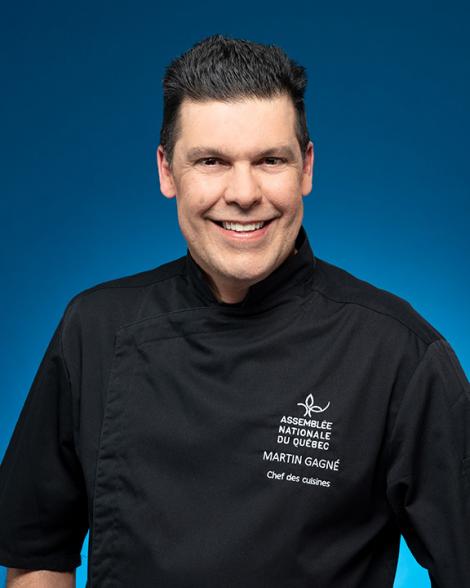 With the Restaurant Le Parlementaire's new opening chef, Martin Gagné will pursue his vision of having guests discover Québec's local ingredients, including fish and wild game, seasonal produce, vegetation from the boreal forest, and fare from producers and processors in the region. Chef Gagné's commitment to using homegrown fare has even been recognized by the Aliments du Québec au menu program, which certifies restaurants and institutions for using Québec products on their menus.
"This recognition undoubtedly shows discerning event planners the transparency regarding our meals," Chef Gagné explained. "An authentic Québec dish requires authentic ingredients. And we are convinced this approach appeals to event-goers."
The chef and his brigade often draw inspiration from his ten-year tenure as Executive Chef at the famous La Traite at Hôtel-Musée Premières Nations—a First Nations restaurant that features past and current culinary delights from the Huron-Wendat Nation. "I've always believed that our land and waters provide the best and most delicious bounty. Working with the Huron-Wendat First Nation allowed me to truly tap into this mindset and develop dishes for events with creative abandon. And I am lucky I can transpose this creativity to the Restaurant Le Parlementaire."
Chef Gagné works hand in hand with event planners to design a meal or cocktail reception that is aligned with a particular theme or that takes delegates off the beaten culinary path. "For example, we welcomed guests from a conference that was all about cranberries," Chef Gagné smiled. "From the appetizers to the main course to the dessert, we found some pretty innovative ways to showcase Québec's bold and tart little berries. Known as atocas by the First Nations, they were used by Québec's indigenous people as a source of food and medicine. The conference's event planner was fascinated by this fun fact and immediately got on board for her reception."
What's more: the Parliament Building has its very own herb, fruit and vegetable gardens, which Chef Gagné tends to for his menus—and which local citizens can pick from. The gardens are even home to the Parliament's beehives, which are the sources of the restaurant's stores of honey.  
"The Québec City area and the entire province of Québec is a chef's dream when it comes to sourcing local ingredients that event-goers from outside the province and country have never tasted before," Chef Gagné added. "This smorgasbord is a tremendous source of inspiration to concoct dining experiences guests will not soon forget. We are looking forward to our restaurant's opening and for many years of unforgettable events."