8 tips for a successful site inspection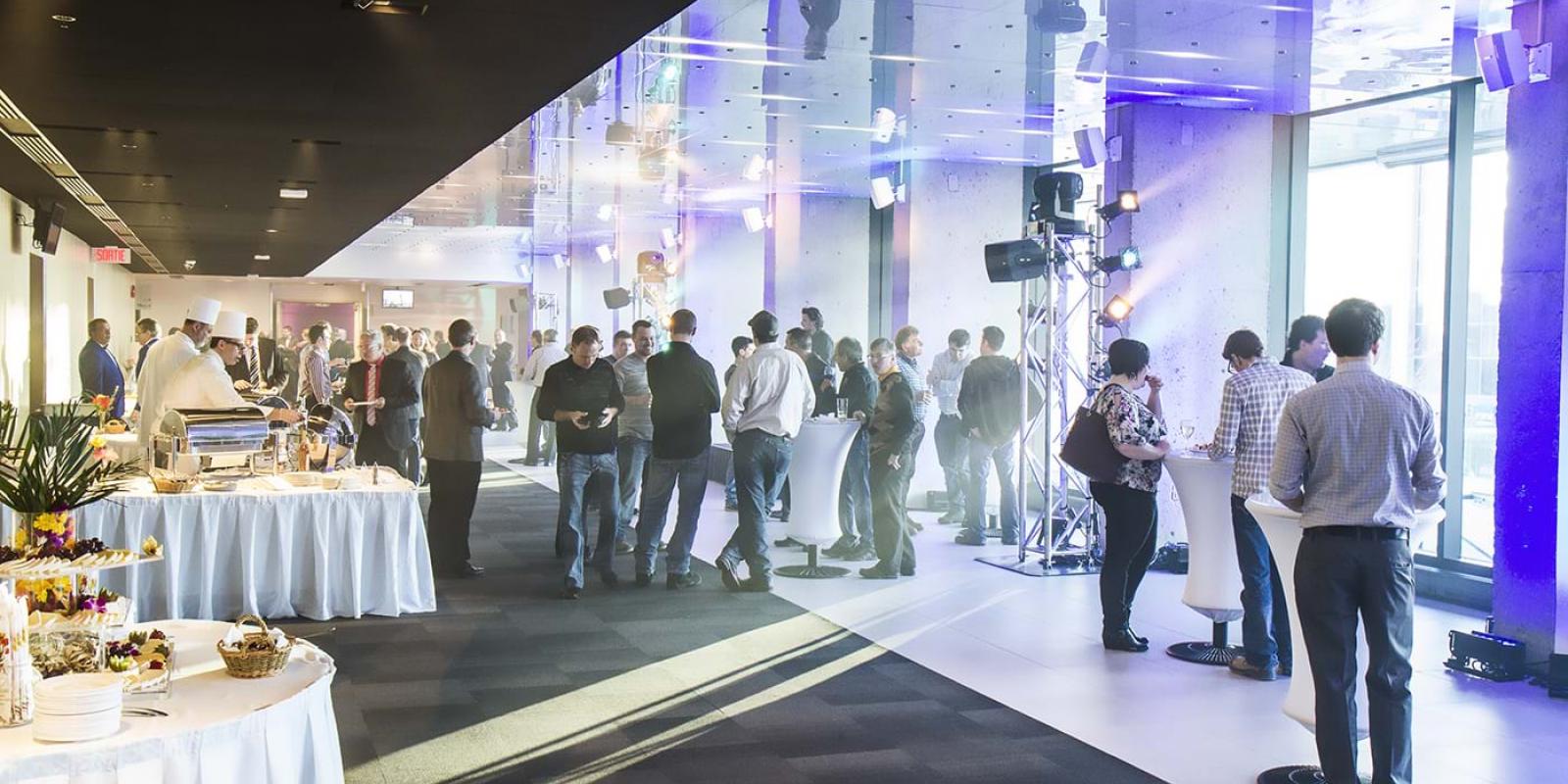 Picture this. You've organized, from A to Z, a major corporate event or convention. You've put more hours than you can count into making it all happen. You're on budget. You achieved your attendance target. But how can you mitigate logistical nightmares and ensure a stellar attendee experience?
Corporate planners agree: one of the most important aspects of organizing an event is a site inspection. Site inspections are your insurance policy against many of the problems that can run amok during convention or meeting.
For one, they enable you to weed past the marketing hype and glossy photos of your venue to see what it is really like.
Two, it shows your venue's representatives how serious you are, inciting them to deliver on what they promise.
Three, by being your own guest during your site inspection, you can better pinpoint what needs to be fine-tuned or completely changed so that your attendees have an amazing, memorable experience.
So what our top tips for a successful site inspection?
1

Plan for a minimum of one, if not two, site inspections in your budget from the get go.

We hear you: time and money is of the essence; however, if you can get budget approval from the start, your first visit will enable you to short-list, select your venue and sign off on the agreement. The second visit should be planned to fine-tune various aspects of the event or make required changes.

2

Never underestimate the power of review sites.

Of course, a venue will not necessarily receiving glowing recommendations from 100% of customers all the time. And haters are going to always hate. Nevertheless, scouting out reviews on sites, such as TripAdvisor, can go a long way into either confirming your list of venues or raising red flags to watch out for. 

3

Be upfront with venue representatives.

Clearly state your objectives and regarding your site inspection to venue representatives. You are entering into a partnership with them, investing lots of time and resources for your event. You are entitled to ask as many questions as you want and meet whoever you need to address any concerns you may have.

4

Plan for worse-case scenarios.

No one wants to be a party-pooper, but you also need to discuss with venue representatives their courses of action—and your options—should unlikely actually occur, such as a last minute boost in attendance (meeting space flexibility), union strikes (which can affect service), health emergencies (where are the local hospitals and health services?), venue overbooking (too many groups, not enough amenities), etc.

5

Test and then test some more!

Ask to experience service levels for yourself. Taste the food and drink quality. Test the Wi-Fi connection. Stay in a room that your delegates will book. And a word on over-the-top venue marketing tactics: make sure you are really testing out the fare, rooms, etc. that your attendees will experience—not those part a theatrical performance devised by the venue to entice you.

Not literally, obviously! But be sure to take pictures, video recordings and lots of notes during your visit. Leave no stone unturned when it comes from capturing what the venue looks like, how employees seem to treat other guests, what the surrounding area feels like at night, etc.

Regardless of whether or not you're planning for some off-site activities or sightseeing, it is important to visit the host city as well a few recommended dining spots or tourist sites. Learn more about local transportation options and accessibility. During off-hours, participants will be inclined to visit—so make sure the immediate vicinity is interesting and safe for business travellers.

8

Get it all down on paper. Down to the nitty gritty.

Before signing any agreements, make sure that, based on your checklist and questions, the specifics are added, so that everyone is on the same page (pardon the pun) as to what the venue is to deliver and what your authorized to do. A case in point: you don't want to end up having to race around just before the event, trying to find the audio-visual equipment with third-party providers you don't even know, because—oops!—it wasn't included in the contract. Another doozy: do you need special permits for your event? If so, who takes care of it—you or the venue?

Some event planners shy away from site inspections due to time and cost constraints. However, just because a venue says it's a well-oiled machine doesn't mean that it is. Effective site inspections can mitigate a lot of headaches and attendee complaints. They are your sure-fire means to ensure that your convention or conference is pulled off without a hitch—and to the delight of your delegates.